Recognition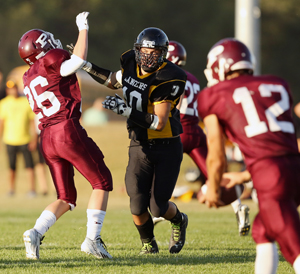 The MASRC has assisted in many programs designed to develop coaches, athletes, and volunteers. These programs expand and improve the overall sport experience of Aboriginal communities and their members in Manitoba.
Over the years, the MASRC has worked with both National partners and Provincial Sport Organizations (PSO's) to help facilitate sport specific coaching clinics, Aboriginal Coaching Module delivery as well as Athlete workshops and Sport Conferences all over Manitoba.
Our organization takes time to honor coaches, athletes and volunteers thru the "Manitoba Aboriginal Sport" awards at the annual "Night of Champion" events held by Sport Manitoba. We also give out 16 Athlete Scholarships and 2 Coach Scholarships to deserving Aboriginal students thru the 2002 NAIG Legacy Scholarship Fund.