History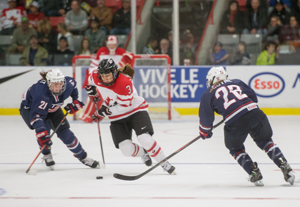 Representatives from the First Nations and Metis Nations in Manitoba saw the need to help Aboriginal people develop their intellect, their spirit and their body to their full potential for self-fulfillment. They believed that the many sporting events, recreational and cultural activities at local, regional, national and international levels required cooperation and leadership. They had in mind sport competition, physical recreational activities, and Aboriginal cultural practices. This type of leadership and encouragement was, and still is, believed to help youth reach their dreams and continue their sport, recreational, and cultural activities into adulthood.
The Manitoba Metis Federation and the Assembly of Manitoba Chiefs recognized a void in the coordination, development, and implementation of a sound sport and recreational program in Manitoba that addresses the needs of the Aboriginal people. Aboriginal people have been unable to fully participate in the mainstream programs due to many challenges and obstacles.
The founders realized that the coordination of a team of individuals, Aboriginal and non-Aboriginal organizations, government partners, sponsors, volunteers, and participants was a major requirement in an effort to overcome the challenges and remove obstacles to ensure full participation at any level and in any capacity.
The Manitoba Aboriginal Sports and Recreation Council Incorporated (MASRC) was established in 1988 and incorporated in 1994.