Affiliation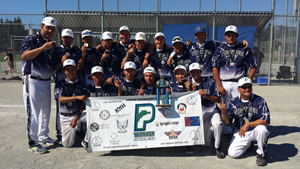 Sport Manitoba
The Manitoba Aboriginal Sports and Recreation Council is recognized by Sport Manitoba as the bridge between the existing partners in the sport delivery system and Manitoba's Aboriginal communities. Sport Manitoba works with the Council to research the barriers that prevent Aboriginal people's participation in sport, develop a strategy to assist in reduction of barriers within the existing sport structures, work with PSO's and Coaching Manitoba to provide educational and upgrading opportunities for Aboriginal coaches and officials and provide more accessible programs and opportunities for Aboriginal youth to participate in sport in Manitoba.
North American Indigenous Games (NAIG)
The NAIG is the largest multi-sport and cultural event hosted in Canada and United States specifically targeted for Aboriginal/Native American populations. In Canada it is a fundamental component of the Aboriginal sport movement as it has effected positive change in the health and well being of Aboriginal peoples. The NAIG Council is the International Governing Body for the North American Indigenous Games. It ensures the purposes and philosophies are reflected in all aspects of the Games. The NAIG Council works in a manner which is consistent with the cultural, spiritual and traditional values of the people it represents.
Aboriginal Sport Circle (ASC)
The Aboriginal Sport Circle is Canada's national voice for Aboriginal sport, which brings together the interests of First Nations, Inuit and Metis peoples. Established in 1995, the Aboriginal Sport Circle (ASC) was created through a national consensus-building process, in response to the need for more accessible and equitable sport and recreation opportunities for Aboriginal peoples. The ASC is currently restructuring. The current Chair of the ASC is Olympian (Gold Medalist), Alywn Morris of Kahnawake.
Provincial/Territorial Aboriginal Sport Bodies (ASC Member Organizations)
Yukon Aboriginal Sport Circle
Aboriginal Sport Circle NWT
Sport Nunavut
Aboriginal Sport and Recreation Circle of Newfoundland and Labrador
Aboriginal Sport Circle of Prince Edward Island
Nova Scotia Mi'kmaw Youth, Recreation & Active Circle for Living
New Brunswick Mi'kmaw Maliseet Sport and Recreation Circle
First Peoples Sport and Recreation Circle of the Eastern Door and the North
Manitoba Aboriginal Sports and Recreation Council (MASRC)
Federation of Saskatchewan Indian Nations Sport, Culture and Recreation (FSIN)
Indigenous Sport Council (Alberta)
Aboriginal Sport, Recreation & Physical Activity Partners Council of BC (ASRPA)
Aboriginal Sport & Wellness Council of Ontario
.