NAIG 2023

---

The North American Indigenous Games 2023 will be held in Kjipuktuk (Halifax), Nova Scotia on the territory of the Mi'kmaq from July 15-23, 2023.
The North American Indigenous Games are an international sporting competition that occurs every 3 years in different locations across North America.
If you are selected to Team Manitoba, you will be given the chance to represent your community and Manitoba at an international level. Tryouts begin the summer of 2022.
Stay tuned to our website and social media for any updates regarding NAIG 2023.
---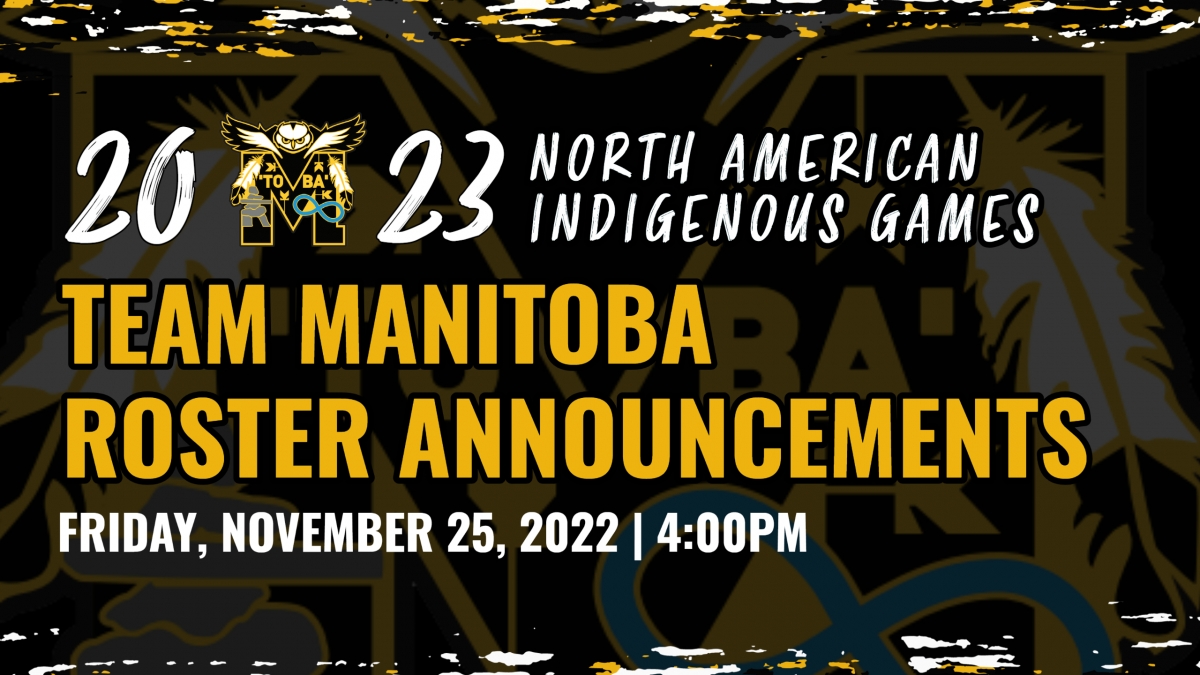 Request for Proposals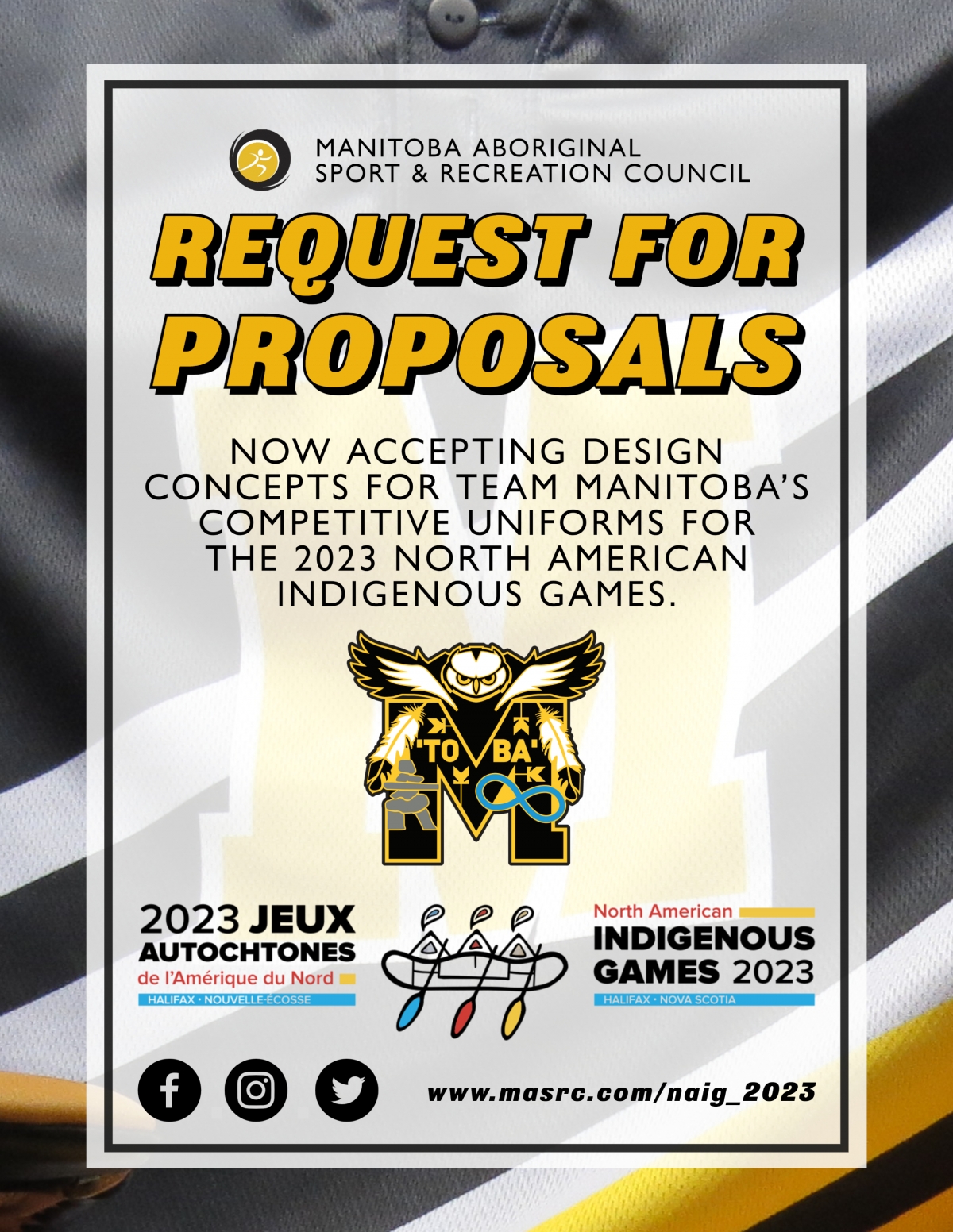 DEADLINE: November 30th, 2022 4:00PM CST
Team Manitoba is requesting proposals for design concepts for our competitive uniforms at the 2023 North American Indigenous Games.
We will be bringing close to 500 athletes in multiple disciplines and age categories to this week-long, international event.
For more information on the RFP process, please click on the link below:
---
Call for Box Lacrosse Coaches
19U Female
Application deadline: November 18th, 2022 at 4:00PM CST
Link to apply: Box Lacrosse Coach Application
---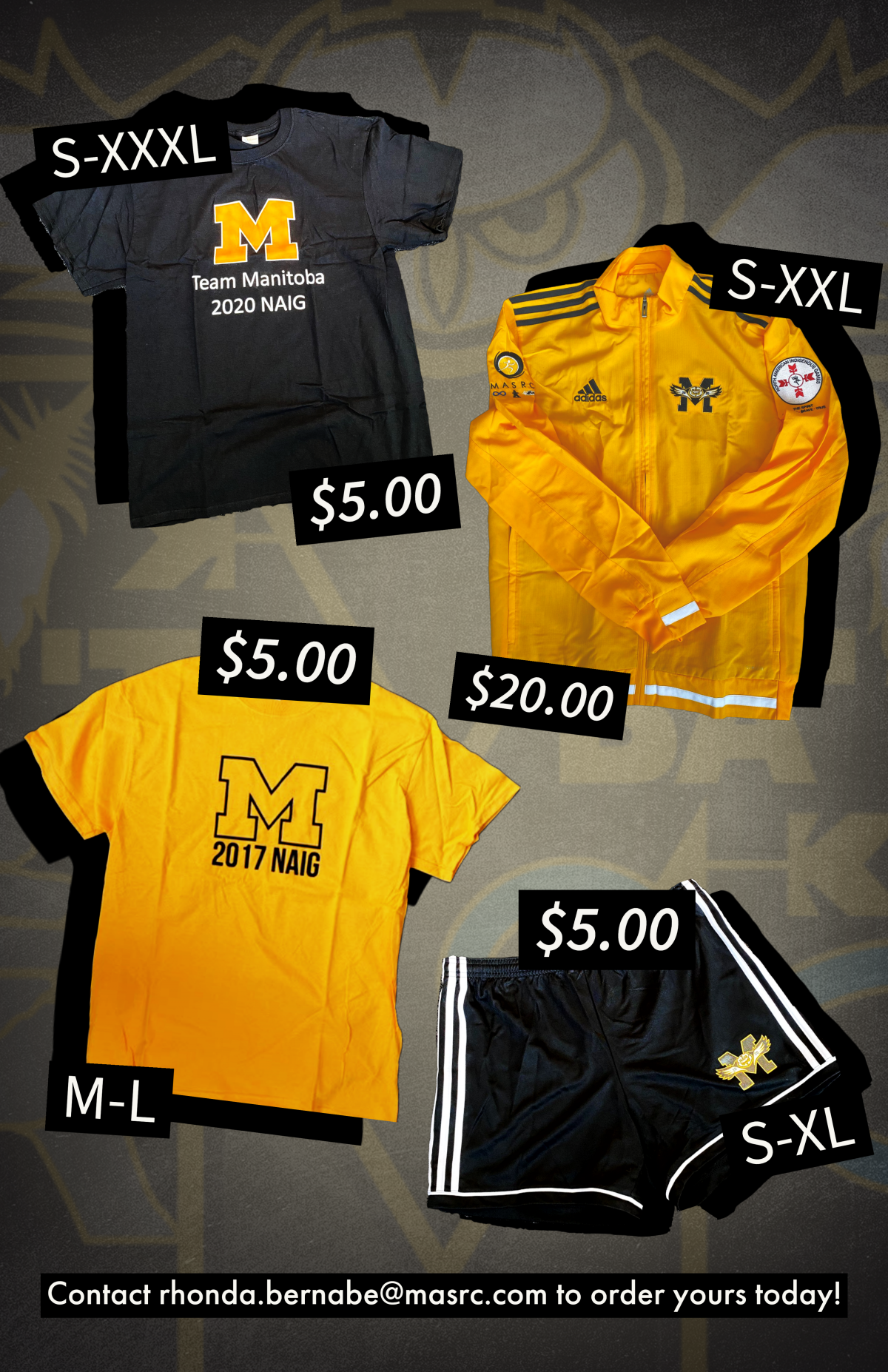 Represent Team Manitoba with pride- buy your gear today.
Contact rhonda.bernabe@masrc.com to order your gear today.
---
External Athlete Grants and Scholarships
NAIG 2023 SPORT TECHNICAL PACKAGE EN
JAAN 2023 DEVIS TECHNIQUES DES SPORTS FR
APPROVED 2023 GOVERNING RULES EN
APPROVED 2023 GOVERNING RULES FR
NAIG 2023 Frequently Asked Question's (FAQ's)
---
This information has been updated as of October 28, 2022.