National Aboriginal Hockey Championships
The NAHC provides a forum for elite Aboriginal hockey players throughout Canada. Team Manitoba is represented by two teams, one male and one female which are both comprised of the bantam and midget age athletes from across Manitoba. The event aids in fostering cultural unity and pride and celebrates the athletic abilities of Aboriginal athletes from across the country.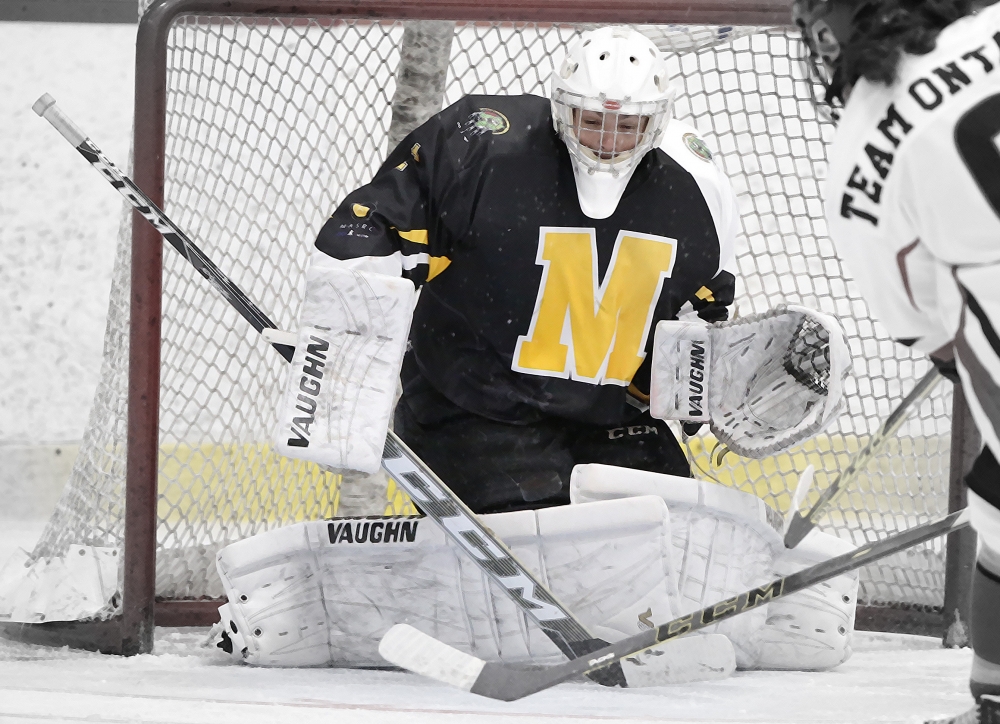 2020 National Aboriginal Hockey Championships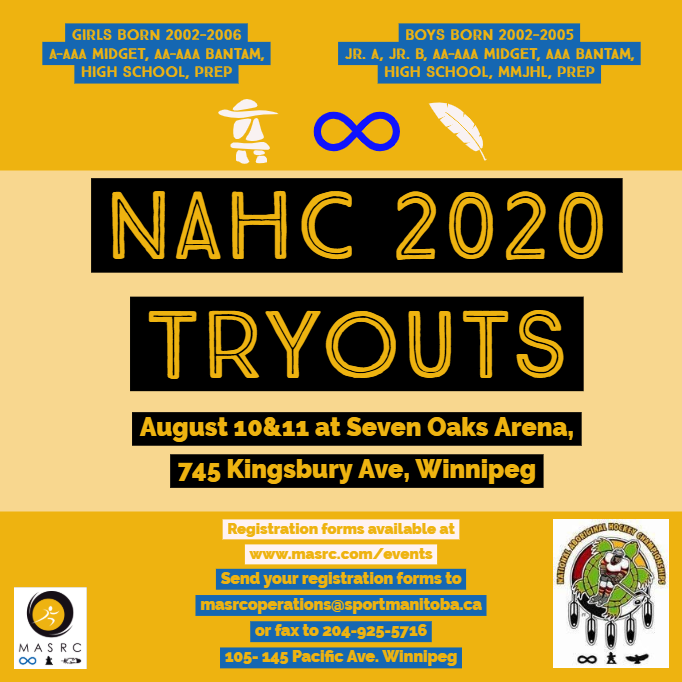 Click here to download the registration form.
Athletes must be competing in one of the below divisions to be eligible to tryout for NAHC:
Female: A-AAA Midget, AA-AAA Bantamn, High School, Prep
Male: Jr. A, Jr. B, AA-AAA Midget, AAA Bantam, High School, MMJHL, Prep
Registration forms must be received by August 2, 2019
with $75 registration fee.
Fee can be sent by email money transfer to mel.whitesell@sportmanitoba.ca Please make sure to put the athlete's name in the message portion of the transfer and make the answer to the security question "hockey". Fees can also be paid by cash or cheque dropped off at our office.
Please send forms by email to masrcoperations@sportmanitoba.ca
or by fax to 204-925-5716
or drop off at our office 105- 145 Pacific Ave. Winnipeg