Manitoba Indigenous Games
2021 MIG The Comeback
*UPDATE*
Due to recent Covid-19 restrictions, some schools have been forced to go virtual for the month of May. The MASRC has made the decision to extend the deadline to May 31, 2021 for schools to complete their activities and submit their final results.
If you have any questions regarding the registration process, please contact:
Gabby Desrochers
MASRC - Major Games Coordinator gabby.desrochers@masrc.com
---
QUICK LINKS
---
STAFF CONTACT
MIG event
Staff Name
Phone Number
Email
Alaskan High Kick
Meaghen Fillion
204-989-4695
fillion@masrc.com
Archery
Gabby Desrochers
204-470-0284
masrcdesrochers@gmail.com
Basketball Challenge
Carriera Lamoureux
Mel Whitesell
204-797-4227
204-296-7003
masrclamoureux@gmail.com
mel.whitesell@sportmanitoba.ca
Biiig Hoop
Courtney Engel
204-979-7227
masrcengel@gmail.com
Foxtails & Targets
Tara George
204-309-0086
tara.george@sportmanitoba.ca
Long Distance Running
Rhonda Bernabe
Spencer Bernabe
204-612-2978
204-619-1214
masrcinformation@sportmaniotba.ca
One Foot High Kick
Elyce Pereira
204-330-1320
masrcpereira@gmail.com
Orienteering
Cadin Dupasquier
204-797-4933
cadin.dupasquier@sportmanitoba.ca
Sreaming Eagle
Maura Martina
204-930-7729
masrcmartina@gmail.com
Strong Person Carry
Leah Ferguson
204-296-7003
leah.ferguson@masrc.com
*if at any point you are not able to reach the contact person assigned to the event, please contact Gabby Desrochers at 204-470-0284 or masrcdesrochers@gmail.com
---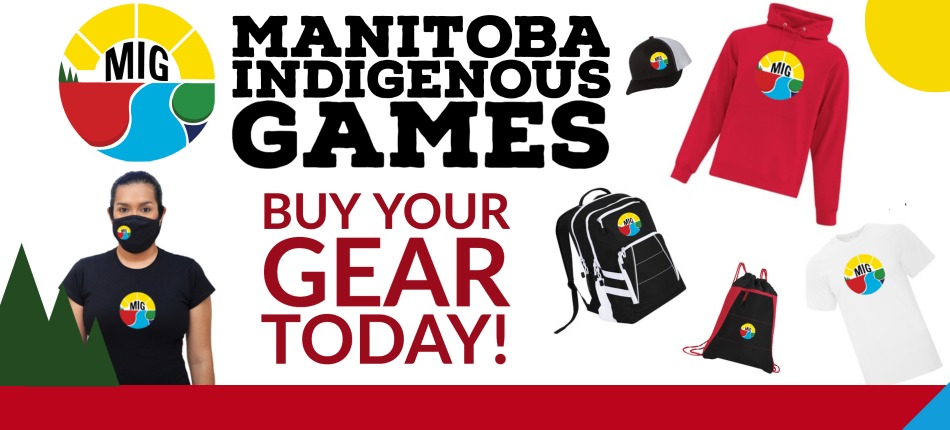 ---
Frequently Asked Questions
Click here to read some of the common questions we are receiving.
---
---
News
Click the links below to view our media releases.
MIG Announcement - November 23, 2020
MIG School Registration Launch - December 7, 2020
MIG Reveals New Logo and Logo Winner - December 19, 2020
---
Our History
Since 1999, the Manitoba Indigenous Summer Games (MISG) provided Aboriginal athletes, coaches and officials in Manitoba the opportunity to fully participate in their own multi-sport competition. It emphasized active participation in sporting competition for our Aboriginal youth regardless of sport specific skill levels, age and gender. Sport competition was one of the many goals of which participants took advantage. Opportunities to meet new friends, develop social interaction skills and gain valuable educational experiences in the diverse cultural and traditional practices found in the Aboriginal population were all found equally valuable, if not more important, than competition alone.
The Opaskwayak Cree Nation (OCN) will always be recognized as the founders of the Manitoba Indigenous Summer Games. They had the dream for Aboriginal youth to participate with other Aboriginal youth in mainstream sport competition, at the same time learning many valuable tangible and intangible skills and knowledge about themselves as Aboriginal people.
The Manitoba Aboriginal Sports and Recreation Council has proudly accepted the stewardship of this wonderful and exciting event. The selfless act of the OCN Recreation Department to hand over governance of the MISG to the MASRC was done in part to ensure its growth and development as a provincial event. The MASRC was the obvious choice as it is the recognized Provincial/Territorial Aboriginal Sport Body for Manitoba.
The success of the MISG has evolved into a greater need for more sporting, recreational, and cultural events similar in size and scope. To complement the obvious link the MISG has to the North American Indigenous Games, where 16 sports are represented and 5 in MISG, more competitive events were recommended from the grassroots levels to high performance circles.
In response, the MASRC hosted another Aboriginal multi-sport event. The introduction of the 1st Manitoba Indigenous Winter Games (MIWG) in 2006 brought forth more opportunities for provincial level competition in five sports, recreational activities, and the display of and teachings of traditional Aboriginal cultures.
The MIG timeline will follow the schedule of the Power Smart Manitoba Games following a two-year summer and winter games rotation.
Past Hosts
1999 MISG - Host: Opaskwayak Cree Nation
2001 MISG - Host: Cross Lake Band
2003 MISG - Host: MMF Southwest Region
2004 MISG - Host: MMF The Pas & Opaskwayak Cree Nation
2006 MIWG - Host: Fisher River Cree Nation & Peguis First Nation
2007 MISG - Host: MKO, KTC, Awasis Agency of Northern Manitoba
2011 MIIG - Host: Peguis First Nation and Opaskwayak Cree Nation