Sport for Social Development
What We Offer
This is one of our biggest programs! It is a province-wide Mentorship program and an Urban Wellness program. It aims to use sport to combat health issues, crime rates, education interests and employment training opportunities.
---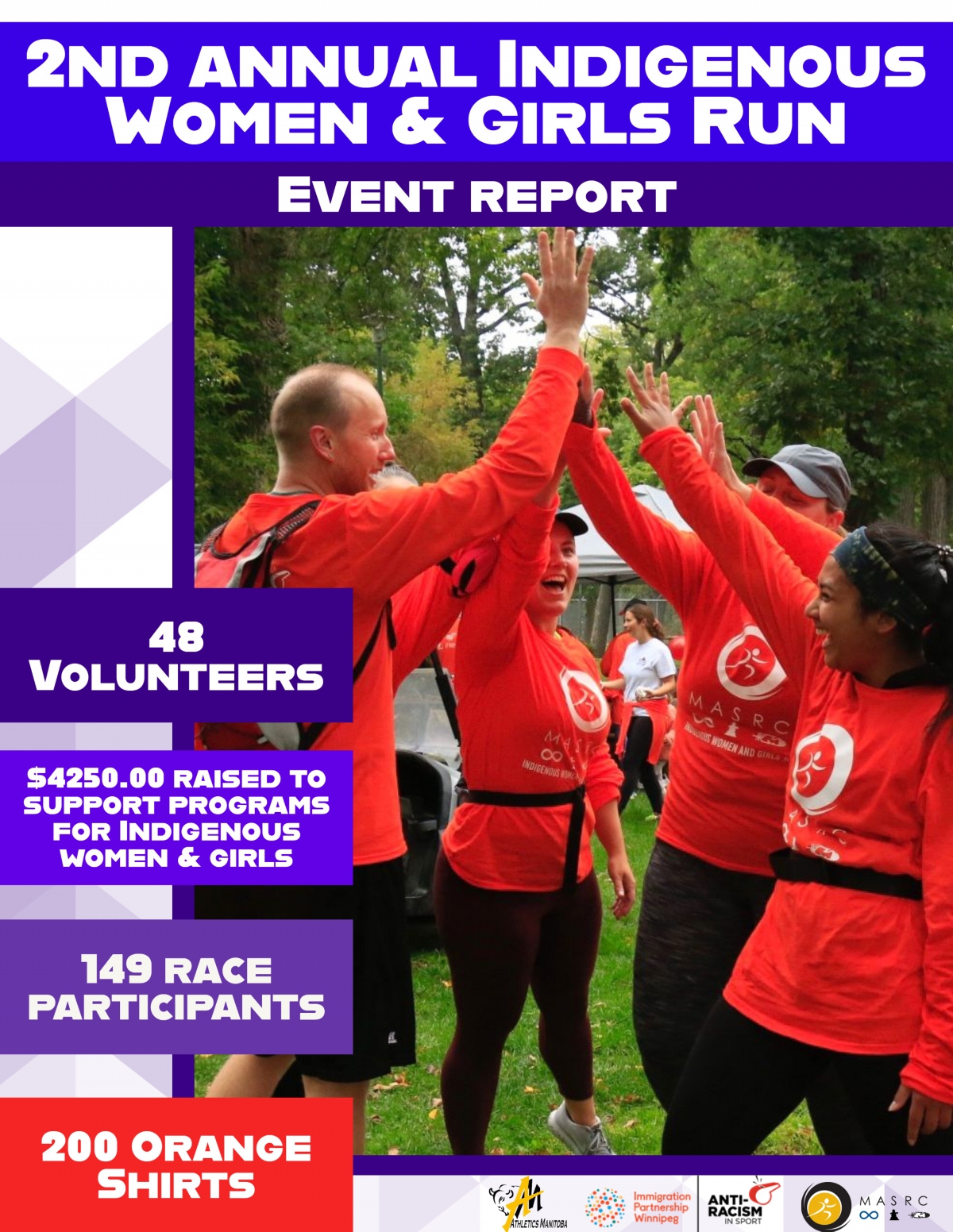 THANK YOU TO EVERYONE WHO SUPPORTED OUR SECOND ANNUAL INDIGENOUS WOMEN & GIRLS RUN!
All funds raised will go towards programming specifically for Indigenous women, girls, and 2S folk.
Season Kirkwood
Sport for Social Development Manager
Phone: (204) 942-6615
Email: iwgrun@masrc.com
Special thanks to our partners.
---
Do you have community recreation leaders that need training? Are your leaders tired of always having to leave the community to be trained with information that doesn't help in community? That is EXACTLY why we created this program!
We have hired mentors in sport and recreation facilitation, that are trained and equipped to support your leaders' goals for themselves and the community. The mentorship is simple and adaptable; it consists of:
1-year commitment
At least 3 visits to your community to have meetings, facilitate programs and training/certification
Ongoing long distance support through relationships to plan programs, lessons and events
Sports equipment
Specific training and programs will be chosen by the community. We are here to support your ideas!
Click here to request more information about participating in the Mentorship Program in your community.
*A letter of support from Chief and council or Municipal governance is needed for this program
---
We want to create and join safe spaces in the city of Winnipeg for the Indigenous population to have sport and recreation options.
November 2022 Programs
Indigenous Women & Girls Winnipeg Walking Program
Click here to see what we have happening in Winnipeg this month!
---
Urban Indigenous Bike Program
Applications for our Cycle Indigena bike program for the 2022 year are closed. We distributed over 200 bikes to youth across Winnipeg!
---
We ask that you do not attend if you or anyone in the household is sick or have any of the following symptoms:
fever
dry cough
tiredness
sore throat
diarrhea
conjunctivitis
headache
loss of taste or smell
a rash on skin, or discoloration of fingers or toes
difficulty breathing or shortness of breath
chest pain or pressure
loss of speech or movement
If you've been exposed to anyone who has tested positive for COVID19, please do not attend.
All programs will be dependent on COVID-19 guidelines and health regulations.
---
Interested in any of the above programs? Click here to complete the Program Information Request form.
For specific information please contact:
Season Kirkwood
SSD Manager
---

We would like to acknowledge the financial support of the Government of Canada through Sport Canada, a branch of the Department of Canadian Heritage.