North End Sports

---
About North End Sports
According to the latest census, Winnipeg has the largest Indigenous population of any major city in the country. With a mission to strengthen Indigenous participation in positive healthy lifestyle activities, the MASRC believes that this means developing programs in Winnipeg.
With the exception of North End Hockey, if you are Indigenous and live in Winnipeg, you are eligible to participate. To be eligible to participate in the North End Hockey program, you must live within the boundaries of the North End.
If you are interested in hearing more about upcoming programs in the city, please subscribe to our mailing list!
---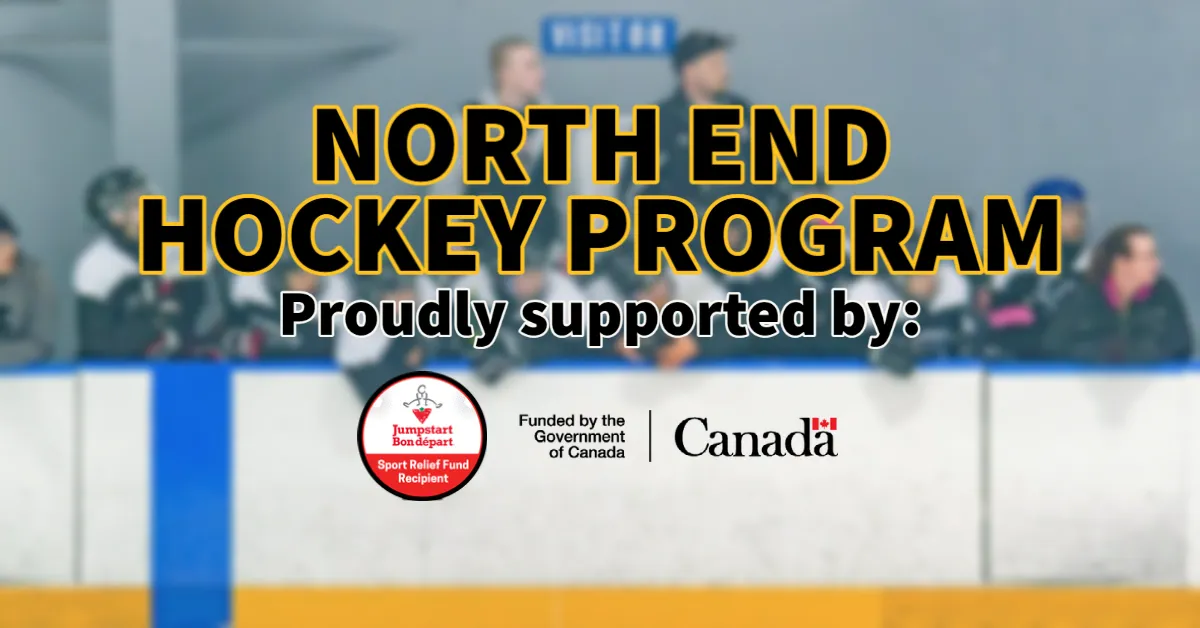 North End Hockey (formerly NEHP) helps to provide children and youth living in Winnipeg's North End with an opportunity to play organized hockey. The program is open to children aged 5 to 15 years who have a financial need and reside in the North End of Winnipeg.
North End Hockey currently has four teams participating in the Seven Oaks Minor Hockey Association.

We would like to acknowledge that Canadian Tire Jumpstart is providing our subsidy this year. Without the support of the Jumpstart Program the NEHP wouldn't be possible.
---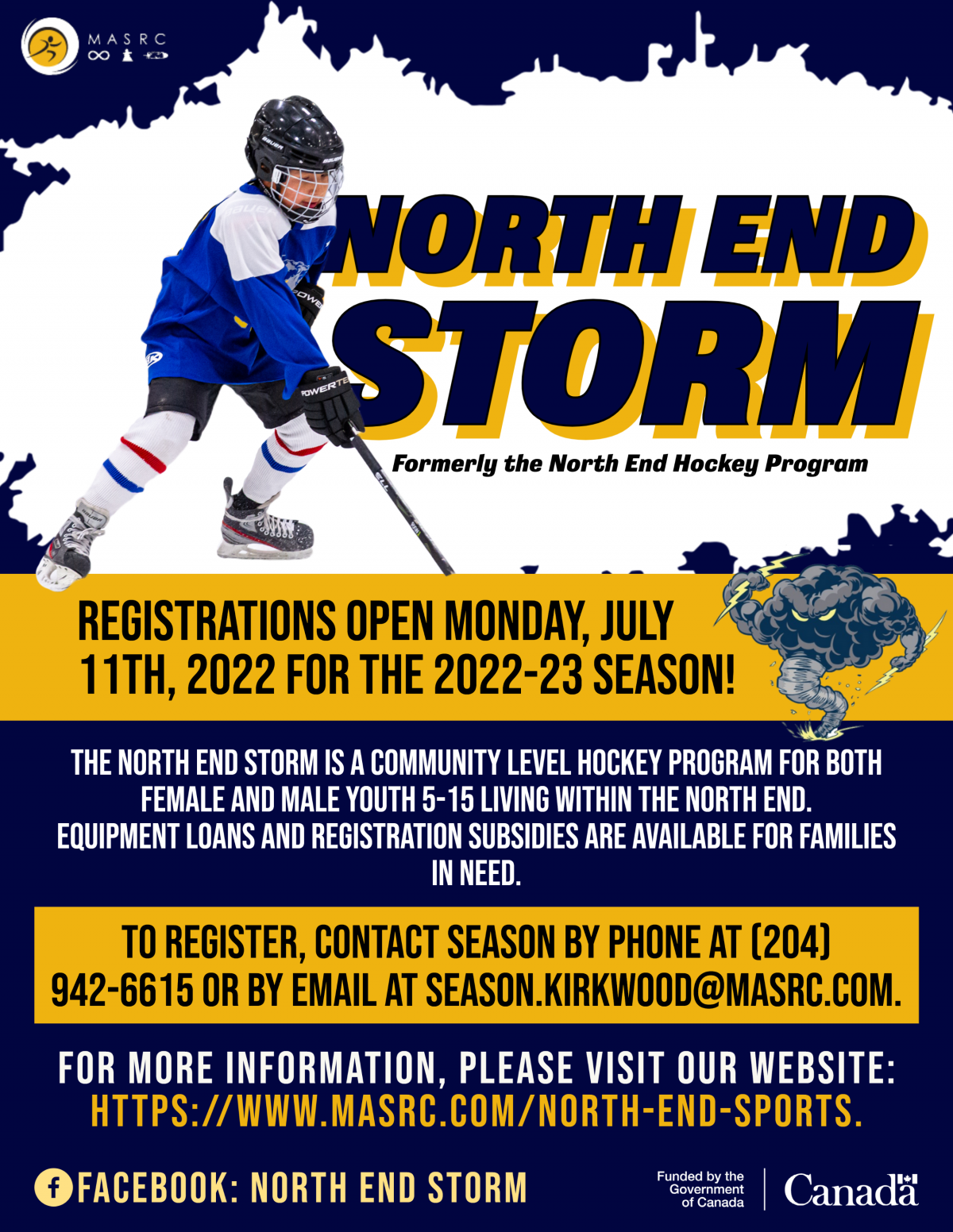 Please click on the link below to access the registration form:
Completed registrations can be submitted:
In-person: 37 Higgins Ave. Monday to Friday between 9:00-4:30PM
By email: season.kirkwood@masrc.com
By fax: 204-925-5716
By mail:
Attn: North End Multi-Sport Coordinator
Manitoba Aboriginal Sports & Recreation Council
37 Higgins Ave.
Winnipeg, MB R3B 0A7
In the meantime- follow us on Facebook to stay up-to-date on upcoming events!
---
The amounts listed below are without subsidy. Subsidy applications can be completed when registering.
| Age | Category | Year Born | Registration Fee |
| --- | --- | --- | --- |
| 5 & 6 | U-7 | 2016 & Under | $485.00 |
| Novice 7&8 | U-9 | 2014 & 2015 | $575.00 |
| 9&10 | U-11 | 2012 & 2013 | $705.00 |
| 11&12 | U-13 | 2010 & 2011 | $705.00 |
| 13 & 14 | U-15 | 2008 & 2009 | $720.00 |
---
We will also be hosting an in-person registration event for North End Hockey in August so stay tuned!
You can view upcoming events by clicking HERE!
---
U7 North End & Central Timbits
Head Coaches Tracie Leost & Natasha Higham
Assistant Coaches Joseph Sutherland & Allison Hickling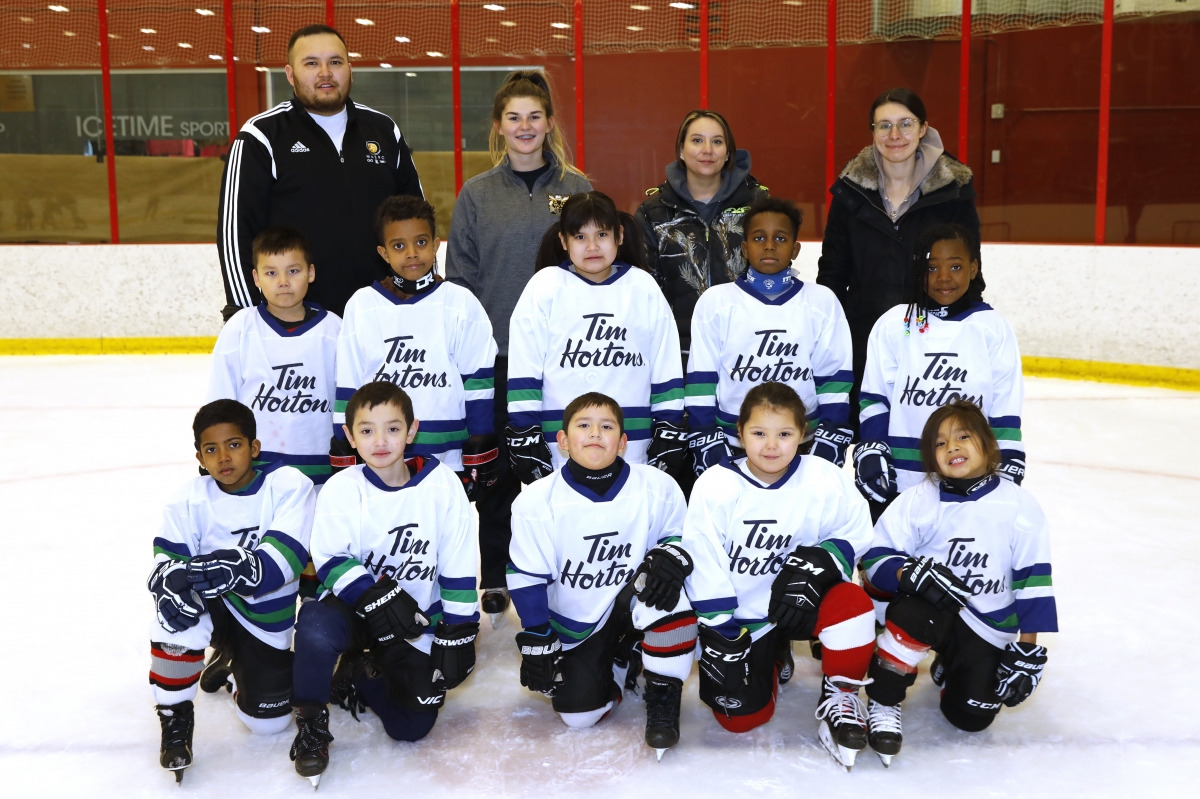 U9 North End Storm
Head Coach Cameron Riel
Assistant Coach Jeremy Magnifico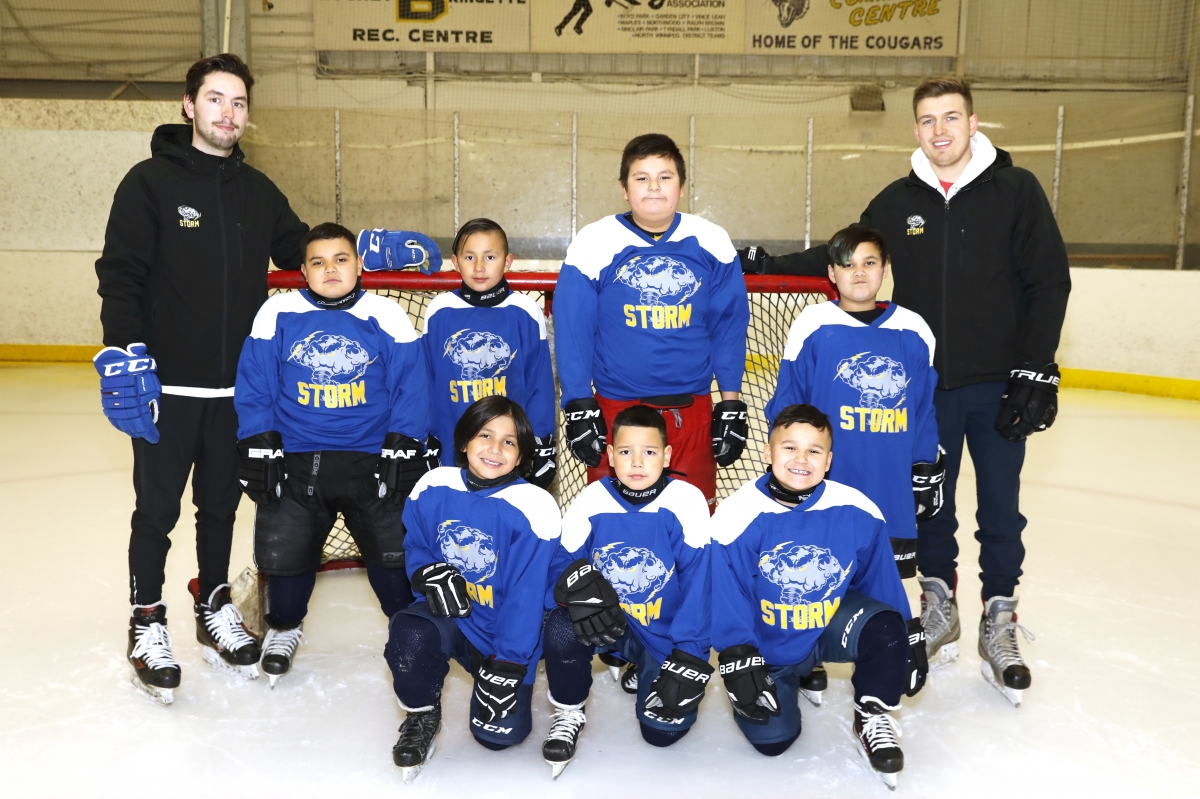 U11 North End Storm
Head Coach Hillary Mason
Assistant Coaches Keith Lelievre & Riley Lelievre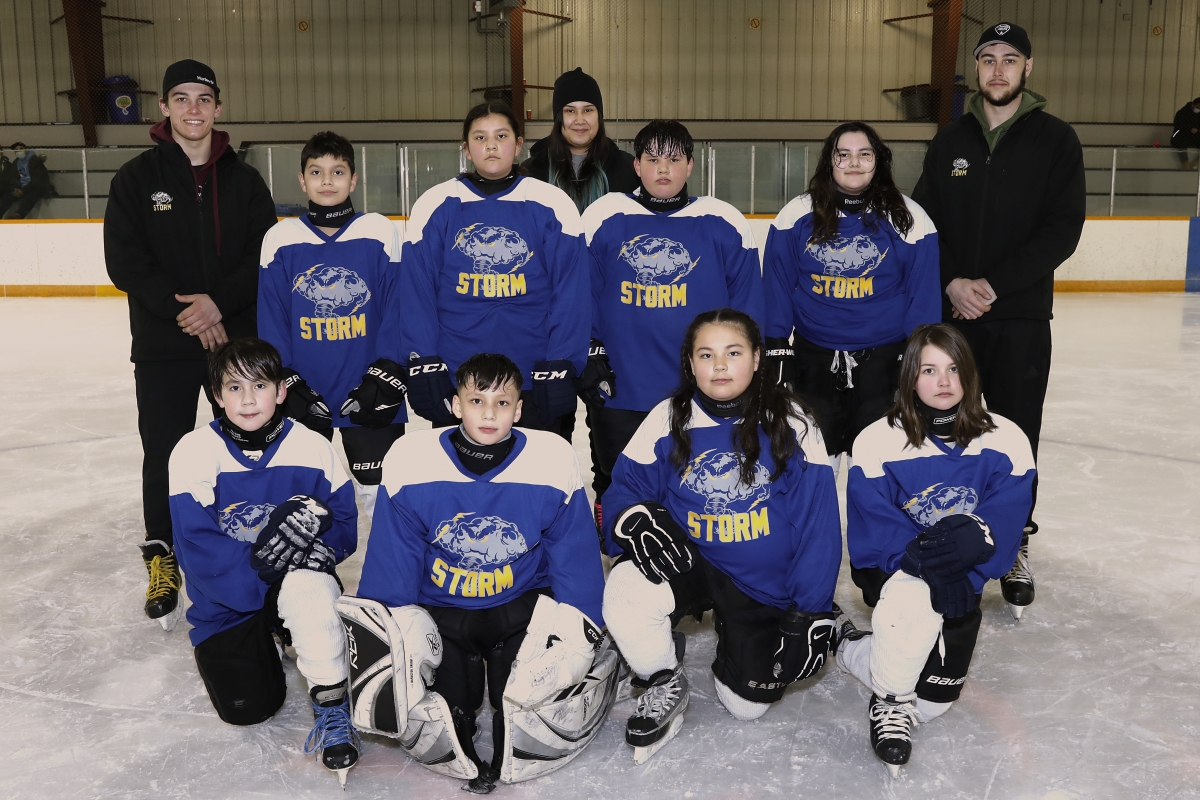 U13 North End Storm
Head Coach Brighton Desjarlais
Assistant Coaches Quinton Denechezhe & Jacques Blerot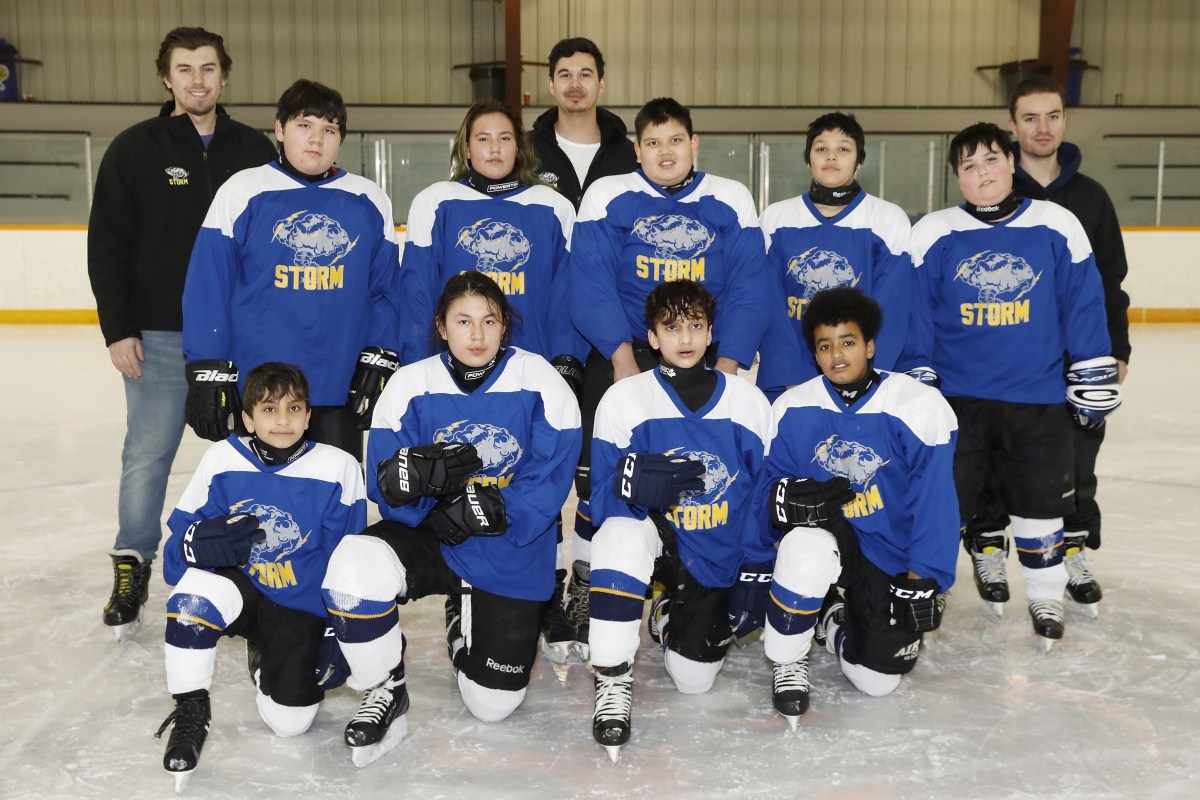 ---
To request more information about North End programs, please call (204) 942-6615, or email info@masrc.com.
---

We would like to acknowledge the financial support of the Government of Canada through Sport Canada, a branch of the Department of Canadian Heritage.