North End Sports
Introducing
According to the latest census, Winnipeg has the largest Indigenous population of any major city in the country. With a mission to strengthen Indigenous participation in positive healthy lifestyle activities, the MASRC believes that this means developing programs in Winnipeg. This Fall, we are introducing 3 programs to the North End.
With the exception of North End Hockey, if you are Indigenous and live in Winnipeg, you are eligible to participate. To be eligible to participate in the North End Hockey program, you must live within the limits of the North End.
---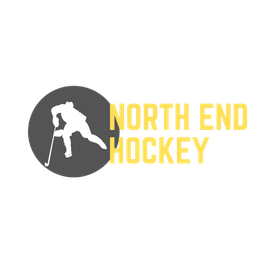 North End Hockey (formerly NEHP) helps to provide children and youth living in Winnipeg's North End with an opportunity to play organized hockey. The program is open to children aged 5 to 15 years who have a financial need and reside in the North End of Winnipeg.

We would like to acknowledge that Canadian Tire Jumpstart is providing our subsidy this year. Without the support of the Jumpstart Program the NEHP wouldn't be possible.
---
Frequently Asked Questions
1. When are the registration dates?
The registration date for returning players:
August 31st, from 5:00-8:00PM, 37 Higgins Ave., Winnipeg, MB.
For new players, the registration dates are:
September 8th from 6:00-8:00PM, Freighthouse Community Centre (#3 200 Isabel St, Winnipeg MB)
September 11th, from 12:00PM-4:00PM, Freighthouse Community Centre, (#3 200 Isabel St, Winnipeg MB)
2. What ages will there be teams for?
There will be U7, U9, U11, U13, and U15 teams this year. This includes children born between
3. My child was registered for U15 last season and will be 16 this year. Can he still participate in North End Hockey?
North End Hockey will not have any U18 teams for the 2021 season, but they are able to try out for any of the other U18 teams in the Seven Oaks Minor Hockey Association.
4. My child doesn't know how to skate and is worried they'll be behind everyone else.
North End Hockey encourages and is inclusive of all skill and ability levels across all teams.
5. I don't have access to equipment that fits my child.
MASRC can loan out equipment to your child on a per-season basis.
6. What documents do I need to register my child?
You will need a copy of your child's birth certificate, your child's Manitoba health card, photo ID, and your Government of Canada Notice of Assessment if you are applying for the subsidy program.
7. Are there any subsidy programs available?
Yes, through Seven Oaks Minor Hockey Association and Hockey Winnipeg, the Diane Woods Memorial Scholarship is available.
Through the North End Hockey Program, there will be our own subsidy program available for registration fees only.
8. How often will my child practice and play?
U9 teams (Timbits and U9) will practice 1x a week and play 1x a weekend. Older teams (U15, U13, and U11) will practice 2x a week, and may play 2x a weekend. There will be the opportunity for skating skills sessions and dryland sessions as well.
9. When do registrations close?
Registrations close October 31st, 2021.
For any other questions about the North End Hockey Program, please contact Gabrielle at gabrielle.wishart@masrc.com.
---
North End Basketball is a new program we are introducing to the city with the hopes of creating more opportunities for Indigenous youth to develop their basketball and team skills.
Junior Storm Indigenous Basketball Program
Junior Storm Indigenous Basketball Program Developmental basketball program open to all youth.
10-12 week basketball program every Saturday, starting September 4th, 2021 at Freight House Community Center, 200 Isabel st.
$20 registration fee includes volunteer coaches, basketball, bag, and practice jersey.
Limited spots available.
Schedule is as follows:
12-1PM Ages 5 & 6
1:15-2:15PM Ages 7 & 8
2:30-4:00PM Ages 9 & 10
4:15-5:45PM Ages 11 & 12
Email gabrielle.wishart@masrc.com to register.
---
Coming soon!
---
To request more information, Click here to fill out our Information Request Form. We will get back to you as soon as possible!
---

We would like to acknowledge the financial support of the Government of Canada through Sport Canada, a branch of the Department of Canadian Heritage.