Awards
MASRC's *New* Manitoba Indigenous Sports Decade Awards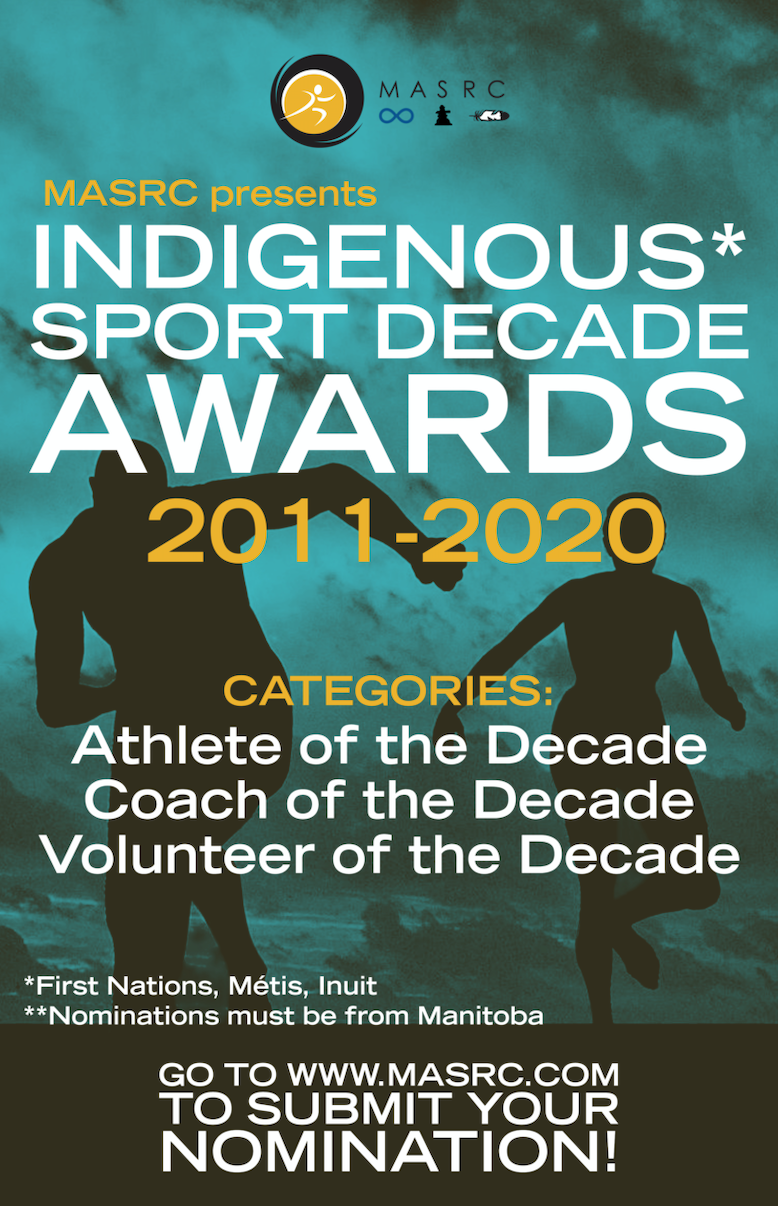 Each year the MASRC honours athletes, coaches, and volunteers who demonstrate great determination, leadership, and giving back to their community.
This year our annual awards will be celebrating a decade! With the cancellation of most sports this year due to Covid, it's an opportunity to celebrate a career award rather than a season award.
The award recipients are chosen by following a strict set of guidelines and are selected through the Award/Scholarship Selection Committee.
Nominate an athlete, coach or volunteer that has had a successful showing or impact on the provincial, national, or international stage. Submit your nomination by completing a form that can be found below.
---
NOMINATE HERE:
Nominate an athlete, coach or volunteer that you see deserving of such a prestigious honour.
**DEADLINE : JANUARY 14, 2021**
*NEW* Online Nomination Form. Click here to access the online nomination form for all awards.
For more information about our awards, please contact us at fillion@masrc.com.
---
Winners for the 2019 Aboriginal Annual Awards
Aboriginal Athlete Award - Conner Roulette & Heaven Moneyas
Aboriginal Coach Award - Curtis Nepinak & Danielle Daniels
Aboriginal Volunteer Award - Mike Sutherland & Emma Bear
---
Our History
Click on the links below to see past recipients dating back since 1999
1999-Present Aboriginal Athlete of the Year Recipients
1999-Present Aboriginal Coach of the Year Recipients
2011-Present Aboriginal Volunteer of the Year Recipients
---
Want to nominate an athlete or community champion for our monthly awards? Click here