NAIG: A Coach's Ultimate Starting Point - The Story of Mike Taylor
By Elyce Pereira
Hailing from St. Theresa Point First Nation in Northern Manitoba, Mike Taylor has proven his commitment to his community and to sport. In 1990, Mike participated in his first North American Indigenous Games (NAIG) as a volleyball player in Edmonton, Saskatchewan. Although his team did not make it to the playoffs, this experience is what sparked the fire and marked the beginning of Mike's long term involvement in sports for his community. His favourite part of NAIG is the exciting atmosphere, the comradery, getting to compete and meet people from different parts of North America, seeing them come together and have fun. The competition is good, but the atmosphere of going into a gymnasium and seeing everybody playing together is what he likes to see the most.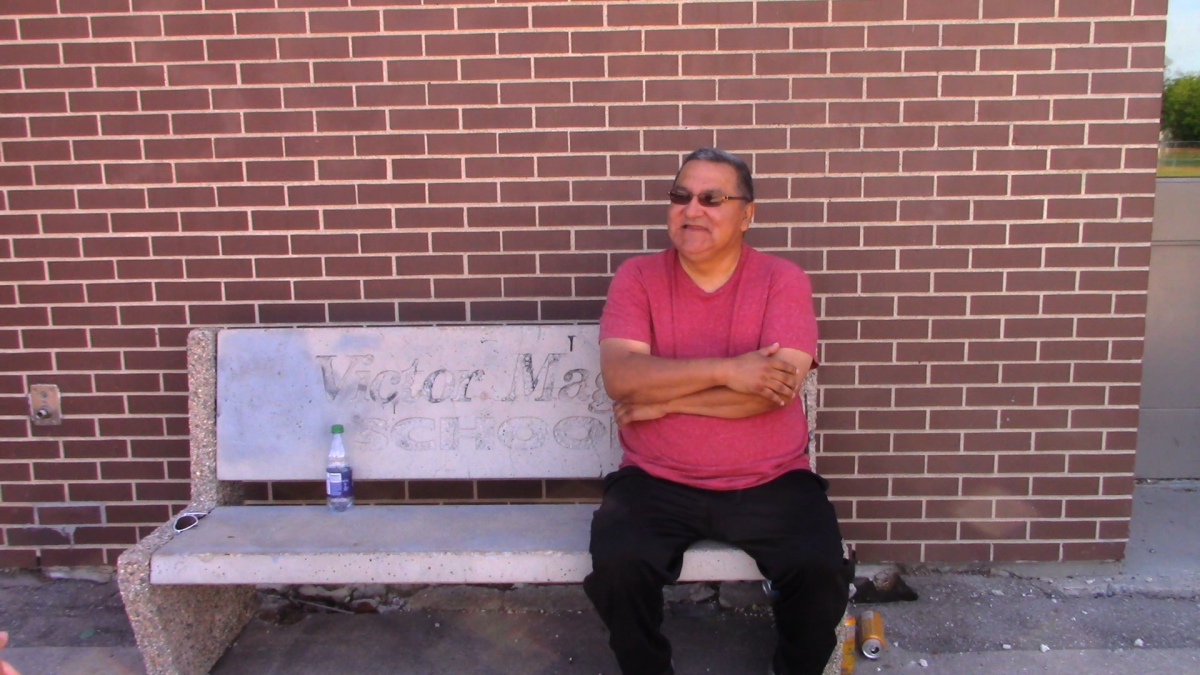 Mike continued in sports by coaching his high school's cross country team, which turned into a big success at the school, and has gotten a lot of attention from other communities. In recent years, Mike has been working with the youth in preparations for NAIG, and has coached many athletes that have also participated in the Games. What he enjoys the most is seeing the youth being exposed to different competitions and sports despite living in a remote community where the opportunities are limited close to home. Sport gives the youth in St. Theresa Point an outlet to get rid of the bad energy, and allows positivity to enter into their lives. Mike's commitment to sport in the community does not go unnoticed. The youth acknowledge and have great respect for Mike as a coach and as a community member.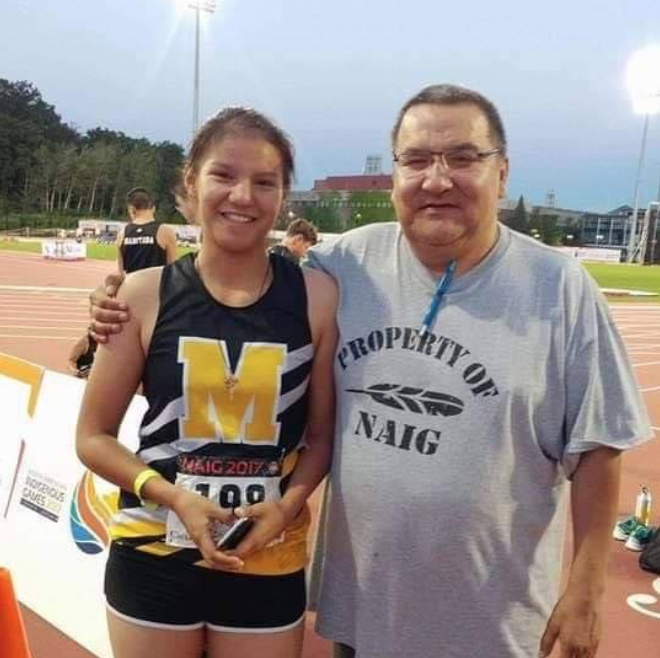 One of Mike's most meaningful relationships in his life is with Starlene Keno, an athlete that he coached in 2017 NAIG. Upon her return from the Games in Toronto, Starlened was involved in a devastating accident just three days after. It was tough to get her back into the sport after she was in the hospital for months, but he was able to support and encourage her through her recovery and get back into sport and competing again.
Although Mike had years of coaching under his belt, he was unaware of the existence of the Manitoba Aboriginal Sports & Recreation Council (MASRC) until he heard from someone in another community that NAIG was happening, and that MASRC was the organization responsible for administering Team Manitoba. He researched the organization and decided to invite them to his community. Since connecting with the MASRC and getting involved in NAIG, Mike has been able to build great relationships with other Indigenous coaches in the province, who have come to run clinics up North to teach the young athletes sport specific skill development. He does not believe that the community would be where they are now without the help.
He wants to see more people in his community step up and coach, rather than the same few people. It's a great opportunity for the youth to connect with the older community members and learn by example. He would also like to see more tournaments in the province for the younger kids to be able to get them involved with sport earlier.
To this day, Mike loves teaching life skills to the youth, the values of work ethic, teamwork, commitment, and resilience, and how these individuals can use these skills throughout every aspect of their lives. Mike's ultimate wish is to get one of his athletes into university or college through his coaching, by the means of a scholarship. He hopes that they carry on with sports and recreation throughout their lives, and use the teaching tools that he has given them.
Mike Taylor's story represents how one positive experience can inspire a journey of sacrifice and commitment to one's community and leaving a legacy for the youth in St. Theresa Point that will live on.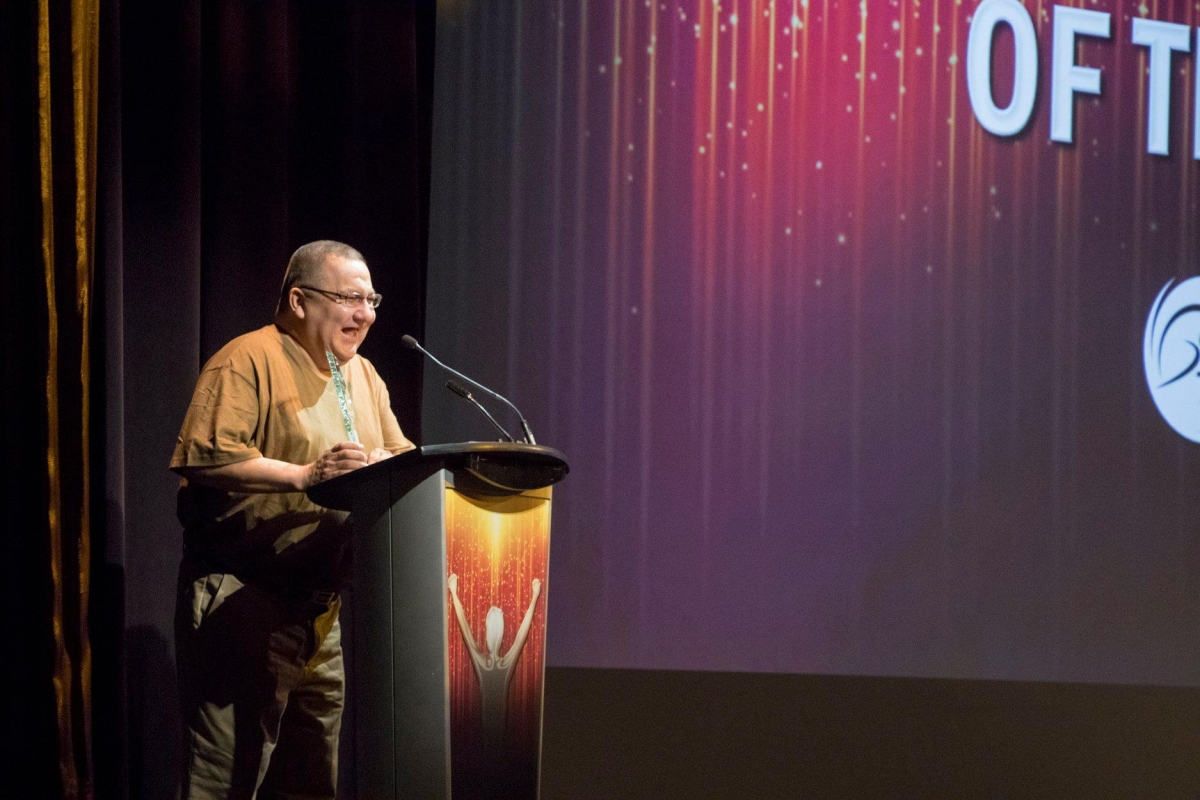 ---
For more TRC87 stories like this one, please click on the links below:
Agoojin: She Hangs in the Sky - The Story of Jayme Menzies
You Just Might Surprise Yourself - The Story of Starlene Keno
Fight Through the Fire - The Story of Noel Harding & the Brandon Boxing Club
Brothers to All - The Will of Two Gives Opportunity to The Children of Cross Lake
---