Brothers to All - The Will of Two Gives Opportunity to The Children of Cross Lake
By Jacob Blackbird
Though they call themselves brothers, they are not related. Alfred Miswaggon and Harrison McKay, from Pimicikamak Cree Nation, are two best friends who shared a similar upbringing. While growing up in Cross Lake, there weren't many activities for the children to take part in. Now, as new high school graduates, Alfred and Harrison sought to end this cycle and offer the opportunities for children in their home community for a chance to start living a more positive and healthy lifestyle.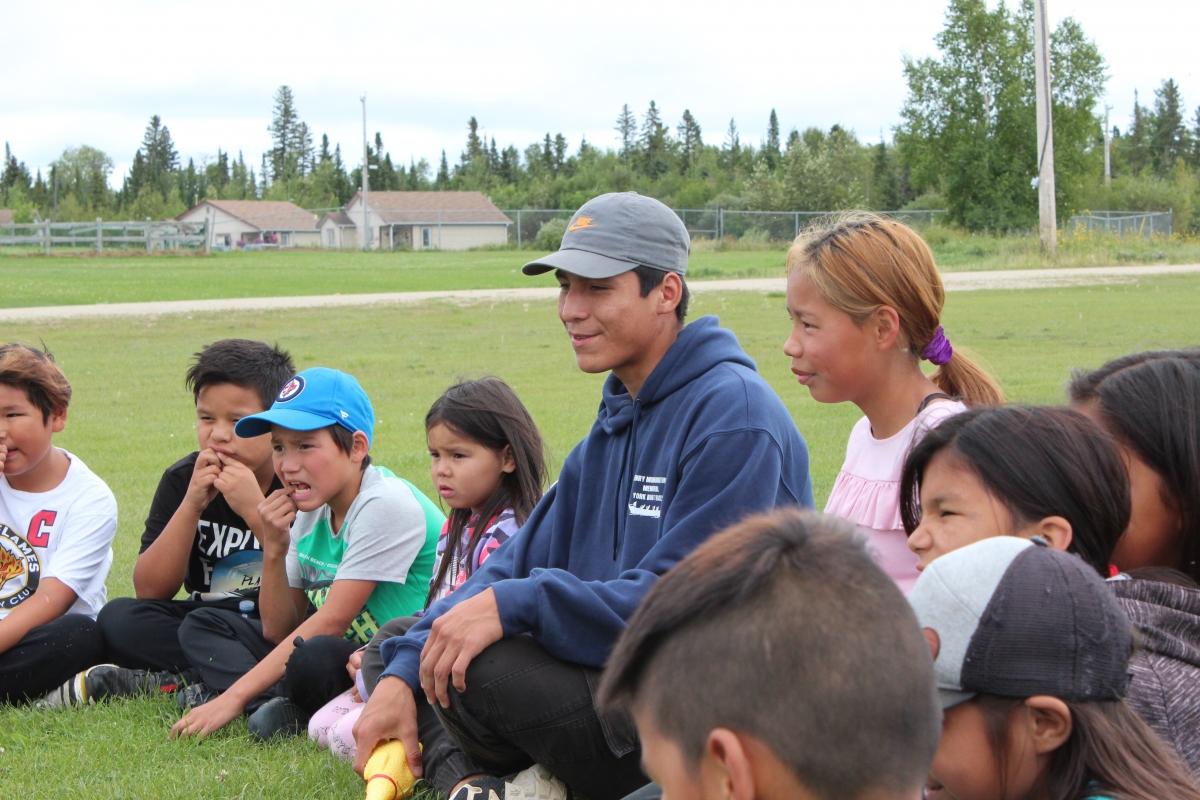 Their goal was simple; give easy access to fun games and activities for the young ones. At the same time, the Manitoba Aboriginal Sports & Recreation Council (MASRC) were seeking young leaders to run programs within their community and one day the MASRC received a visit from Alfred and Harrison in Winnipeg. The organization loved their energy and how well the two complimented each other in their individual personalities and strengths. As Harrison likes to put it "I'm the brains and he's the brawns". In less than a couple of weeks the MASRC hired the boys as program facilitators for the summer and brought them back to Winnipeg for a customized weeklong training program. They were sent back home equipped with more knowledge, equipment, and confidence to do what they set out to do.
Growing up in Cross Lake, sport has always been a part of Alfred's life. His favourite sport is canoeing. By canoeing, Alfred puts his body through what his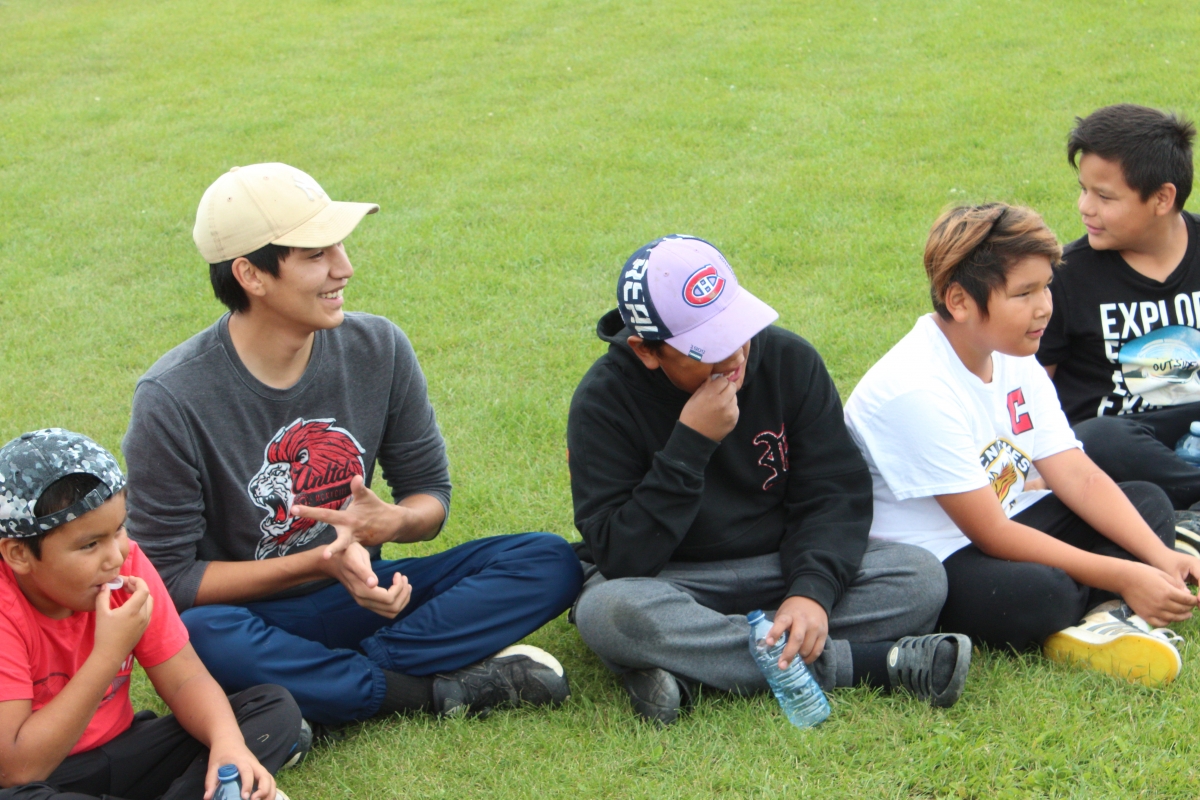 ancestors experienced to survive in the North. Harrison on the other hand didn't start participating in sport until he was around 14 years old. "I was actually a really shy boy...I was really quiet and didn't talk to nobody. The only friend I had was Alfred. He always motivated me to get out more. I used to be only into gaming." Alfred was always encouraging Harrison to participate in sports. Harrison eventually started playing soccer, basketball, and even picked up canoeing with his friend. In 2017 the boys ended up making Team Manitoba for the North American Indigenous Games in Toronto. Alfred won an incredible 4 medals in canoeing, and even though Harrison didn't win a medal, he had so much fun running down alongside the river bank cheering on his teammates.
When asked about their childhood and what motivated them to start leading a program, Harrison said "I kind of regret it. I feel like I wasted my childhood. I wish I had more time in my childhood to participate in sport or be outside more." His wish is for kids to discover sports earlier. Alfred also reflected on when he was younger in comparison to where he is today- "I went through a lot. I felt like I didn't have no motivator like I do today. I've always thought to help the kids out. I see too much to just do nothing. It really hurts me to see the youth not really on a good path." The boys believe that running more programs like this will help the youth get their minds off of the negative "stuff" and help them choose the healthier path. "The kids love it. They're happy. They're feeling more confident. They have become really comfortable around us too."
After gradu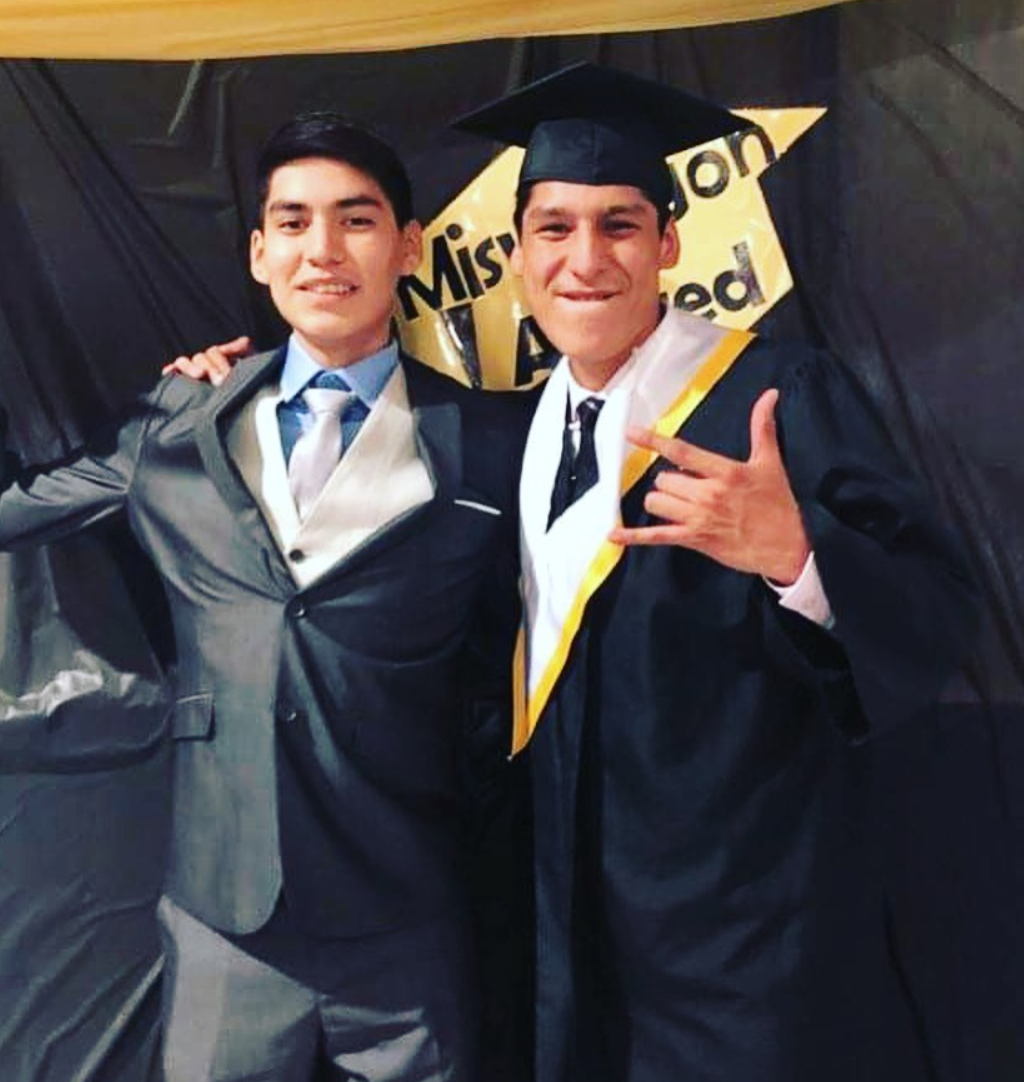 ating from high school, the two are heading back to school in the Fall for class upgrades. They both see the possibility for an after school program to help keep the kids and youth busy and away from negative lifestyle choices and activities. As part of the youth council, Alfred will push to have a Youth Centre built in the community. He's seen it in other communities in the North and knows that Cross Lake, as a community, would benefit from it. Ideally it would have wifi, an indoor track, and a basketball court. "[It] Doesn't have to be too big, just a place where the kids can hang out [away from the negativity]." Alfred hopes that maybe through working with the youth that he could inspire them and "help them become facilitators like us! I just feel like we can help break the cycle."
Harrison and Alfred see themselves as mentors and role models to the young ones in the community, but in the eyes of the children, they are more like older brothers. Their story of brotherhood and hope reminds us all that if we support each other and push ourselves to be better people that we can make things happen and create a better world for future generations.
---
For more TRC87 stories like this one, please click on the links below:
You Just Might Surprise Yourself - The Story of Starlene Keno
Fight Through the Fire - The Story of Noel Harding & the Brandon Boxing Club
---