The 2023 National Aboriginal Hockey Championships, Return to Winnipeg, May 7-13, at Seven Oaks Sportsplex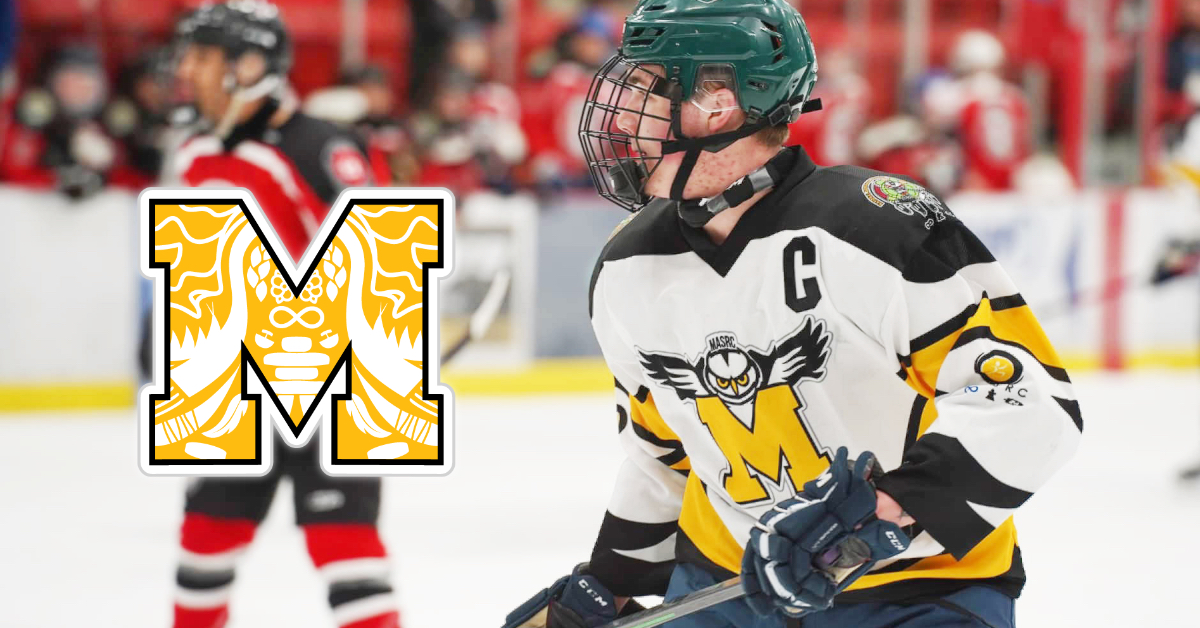 WINNIPEG, MB. (March 27, 2023) - It's the 20th Anniversary of the National Aboriginal Hockey Championships (NAHC) and for the first time since 2009, this highly-regarded, Canada-wide hockey event will be held in Winnipeg.
The 2023 NAHC will convene at the Seven Oaks Sportsplex, 745 Kingsbury Ave., on May 7, 2023, and will continue every day until both male and female champions are crowned on May 13.
Hosted by the Manitoba Host Committee, the event will bring together the finest U18 AAA, Prep School and junior hockey players from across the country, all vying for the right to be called National Champions.
"We've been waiting for many years to have the National Aboriginal Hockey Championships back in Manitoba," said Manitoba Aboriginal Sports & Recreation Council Executive Director Mel Whitesell. "We are so happy to have been awarded the 20th Anniversary Championships that will be played at the Seven Oaks Sportsplex in May."
"Thanks to the foresight of Dennis Park, Wendy Creed and long-time hockey builder Mike Sutherland of Peguis First Nation, we once again will see some of the best hockey in Canada."
The male and female championships were established by the Aboriginal Sport Circle and are sanctioned by Hockey Canada. They boast the greatest collection of young First Nation, Inuit and Metis hockey players, competing in separate male and female U18 competitions. The event showcases two outstanding hockey tournaments, and fosters cultural unity and pride.
And some of Canada's greatest players have competed in the NAHC including former NHL players Jordin Tootoo, Micheal Ferland and Brady Keeper; current NHL players Ethan Bear (Vancouver Canucks), Brandon Montour (Florida Panthers) and Zach Whitecloud (Vegas Golden Knights); and National Senior Women's Team members Jocelyne Larocque, Brigette Lacquette and Jennifer Rattray. Former NHL Coach of the Year, Ted Nolan was behind the bench of female Team Ontario in the NAHC in 2016.
The first NAHC was held at Akwesasne/Cornwall and while Manitoba won gold in the male event, Ontario South claimed the championship in the female competition.
Since then, Manitoba's young women have won five gold medals, one silver medal and four bronze medals while the young men have won three golds, two silvers and six bronze medals. Manitoba's women, coached by Dale Bear, are the defending national champions. Manitoba's men, who last won gold in 2019, are coached by former NHL player Micheal Ferland.
Always a week-long event, the Opening Ceremonies will be held before the 9 p.m. female game on May 7 while the Closing Ceremonies will follow the 7 p.m. semi-final game on May 12. This year there will be seven female teams and eight male teams in the competition.
For further information about the Championships, click on nahc2023.ca.
For further information about Team Manitoba, click on masrc.com/nahc.
Contact:
Mel Whitesell, Executive Director of the Manitoba Aboriginal Sports & Recreation Council at mel.whitesell@masrc.com or 204-925-5737
---