October Athlete of the Month Announced!
Our October Athlete of the Month is...
Caridee Pelletier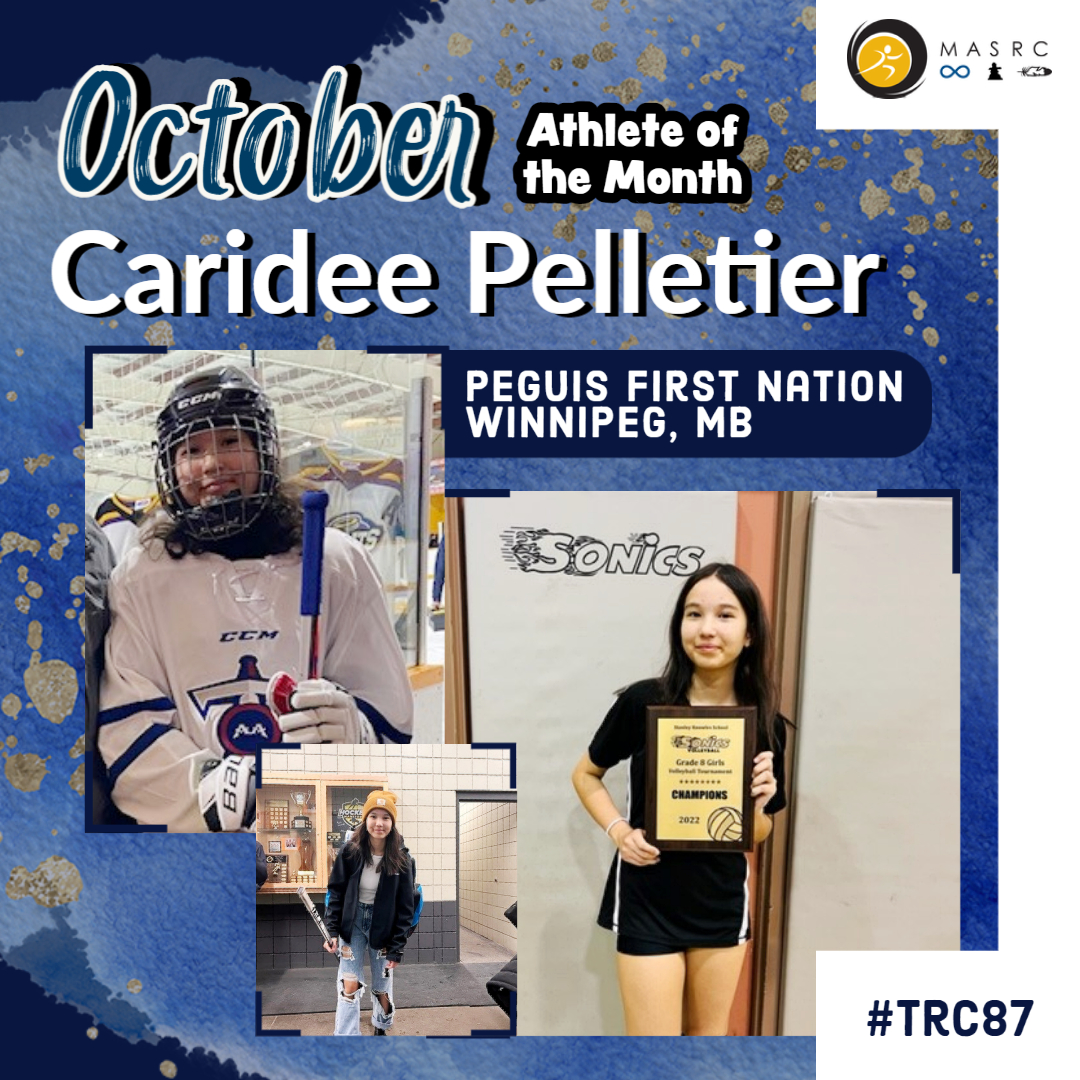 MASRC is proud to announce our October MASRC Athlete of the Month! Caridee Pelletier is a multi sport athlete from Peguis First Nation living in Winnipeg, MB.
"Caridee Pelletier is from Winnipeg, Manitoba, but is a band member of Peguis First Nation. Caridee has played hockey and soccer since she was 6 years old. This year she is in grade 8 and made the Stanley Knowles Sonics JR girls volleyball team. She was also on the track and field team at the beginning of the school year. She was also asked by her previous teachers to help coach the grades 5 & 6 soccer teams throughout the school year. Outside of school, Caridee plays hockey with the U15 Rockets A1 female hockey team and soccer with the U15 Tyndall Park Thunder.
Caridee has loved sports since she was young, and she has developed a love for trying new sports and enjoys participating. She is a positive role model in her school and to her family members. When on a team, Caridee adapts quickly and sees how to successfully work with her teammates, she is vocal and encouraging when on the field/court/ice."
-Deidre Pelletier, parent
Congrats Caridee! We're looking forward to seeing your future achievements in sport and academics.
To nominate an Athlete of the Month, please click here: Athlete of the Month Nomination Form
#TRC87
---