Capturing the Spirit of Indigenous Sports: A Journey through NAHC and NAIG 2023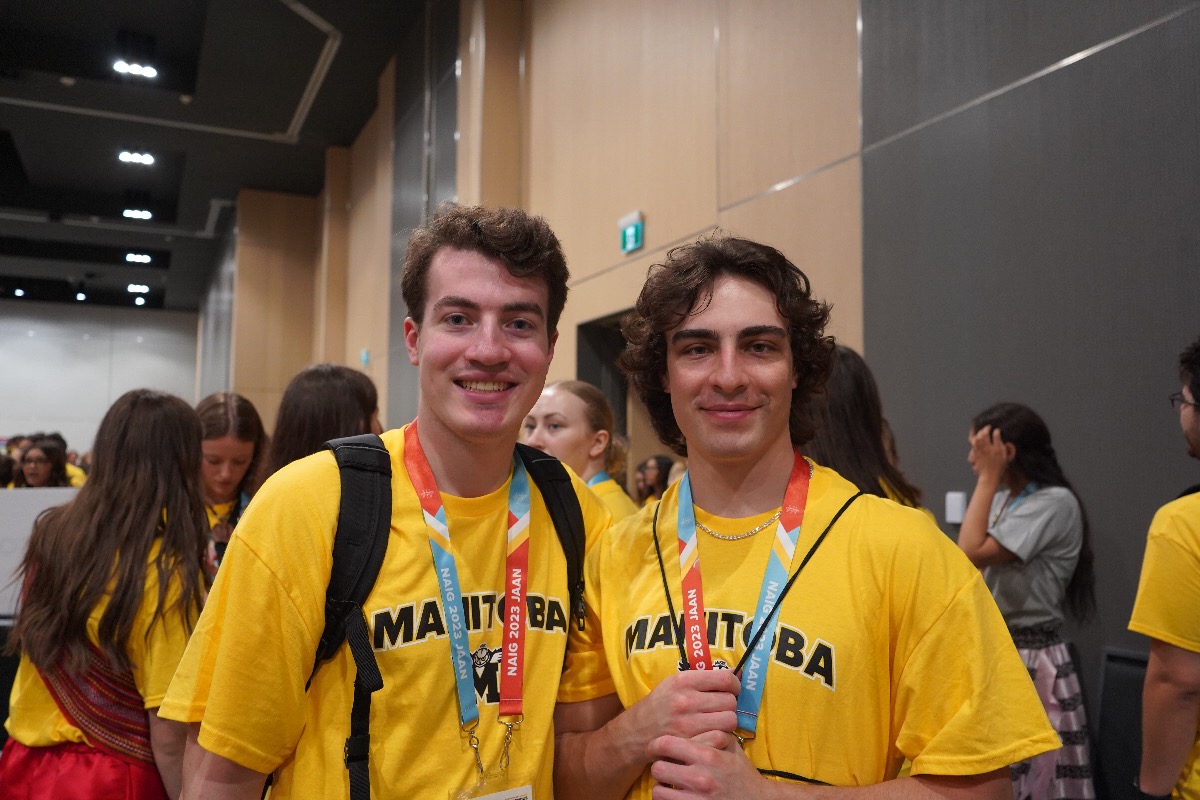 Nick Lacoste (left) and Lucas Rotondo (right), two Brock University students, joined the Manitoba Aboriginal Sports & Recreation Council this past summer to assist in the memorialization of two major sporting events. Their remarkable documentation of Team Manitoba during these events has not only immortalized the moments but also contributed to the broader initiative of preserving the legacies of Indigenous hockey for generations to come.
Nick and Lucas, alongside their supportive SPMA 3P05 classmates, embarked on a mission to document the experiences of over 100 high-level Indigenous hockey players from across Canada. Under the guidance of Taylor McKee from Brock University's Indigenous Hockey Research Network, they meticulously captured the essence of both NAHC and NAIG 2023 through a combination of compelling photos and videos.
At the heart of this extensive documentation effort lies the Indigenous Hockey Research Network's Taylor McKee. This collaborative initiative aims to shed light on the rich history and talent within Indigenous hockey. The network serves as a hub for exploring the diverse stories, experiences, and achievements of Indigenous hockey players, creating a comprehensive and interactive map that showcases the vast geographical reach of this vibrant community.
The interactive map crafted by Nick, Lucas, and their classmates provides a visual journey through the landscapes of Indigenous hockey. Below, viewers can explore the intricate web of connections between players, teams, and events, gaining a deeper understanding of the profound impact of Indigenous athletes on the hockey landscape.
By cataloging the achievements of male and female high-level Indigenous hockey players, this initiative contributes significantly to preserving the legacies of these athletes. The documentation not only captures the intensity and skill displayed on the ice but also highlights the cultural significance and community spirit that permeates through Indigenous hockey.
Nick Lacoste and Lucas Rotondo, alongside their dedicated classmates and the guidance of the Indigenous Hockey Research Network, have created a lasting tribute to Indigenous hockey in Canada. Their documentation efforts ensure that the stories, triumphs, and connections formed during NAHC and NAIG 2023 will resonate for years to come. To delve into this captivating journey and explore the rich tapestry of Indigenous hockey, visit the Indigenous Hockey Research Network and immerse yourself in the interactive map capturing the spirit of these remarkable athletes.
---