Events
LAST CHANCE TO REGISTER FOR NORTH END HOCKEY!
August 3, 2023 to September 4, 2023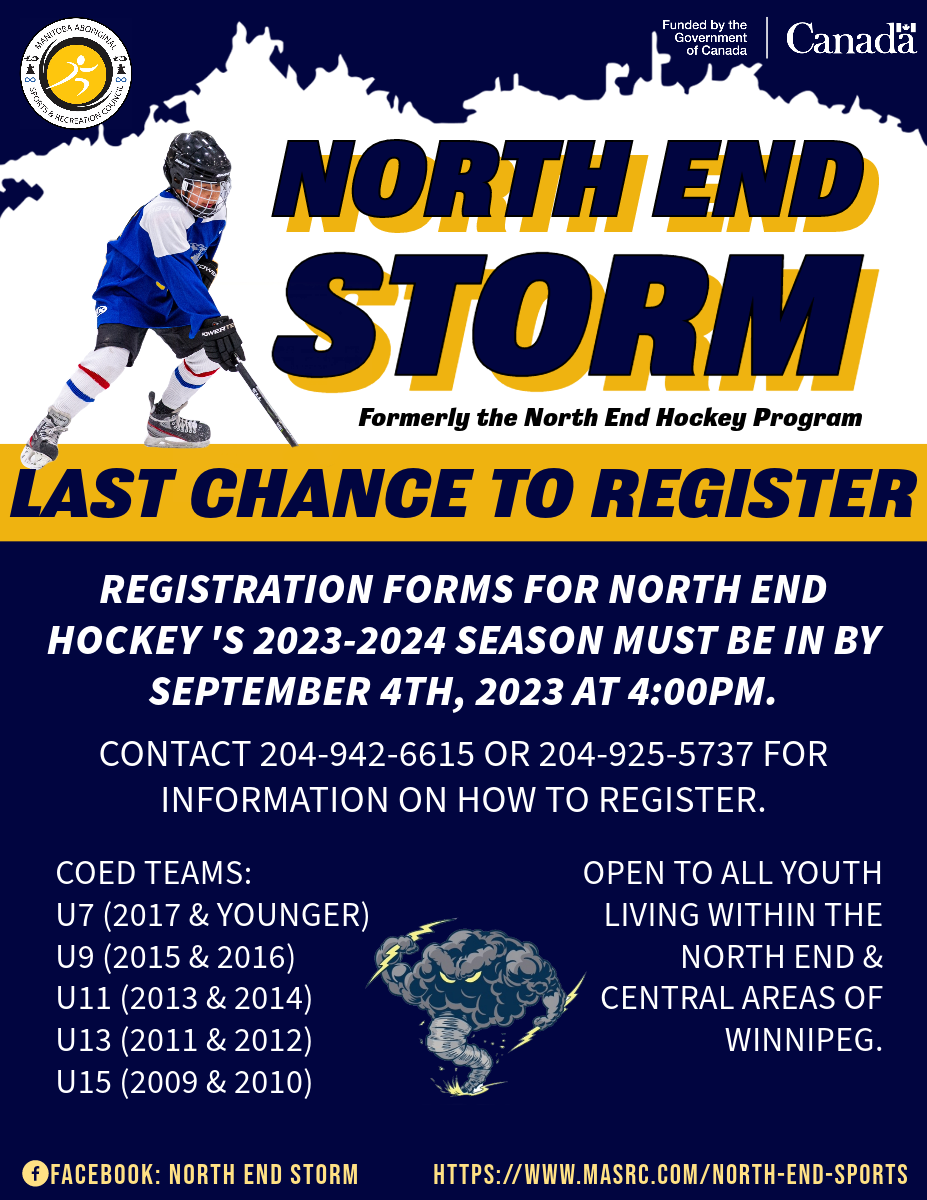 To register in-person:
Forms can be completed in-person at:
105-145 Pacific Ave
37 Higgins Ave
Monday to Friday, 9:00AM-4:30PM (excluding statutory holidays)
To register online:
1. Complete this form: North End Hockey Registration Form
2. Submit one of four ways:
a) Email a copy to: nestormcoordinator@masrc.com
b) Fax: 204-925-5716
c) Mail:
Attn: Quinton Denechezhe
Manitoba Aboriginal Sports & Recreation Council Inc. (MASRC)
37 Higgins Ave, Winnipeg, MB R3B 0A7
d) Submit in-person: MASRC Sub-Office, 37 Higgins Ave.
---