Events
Reconciliation Run
September 30, 2023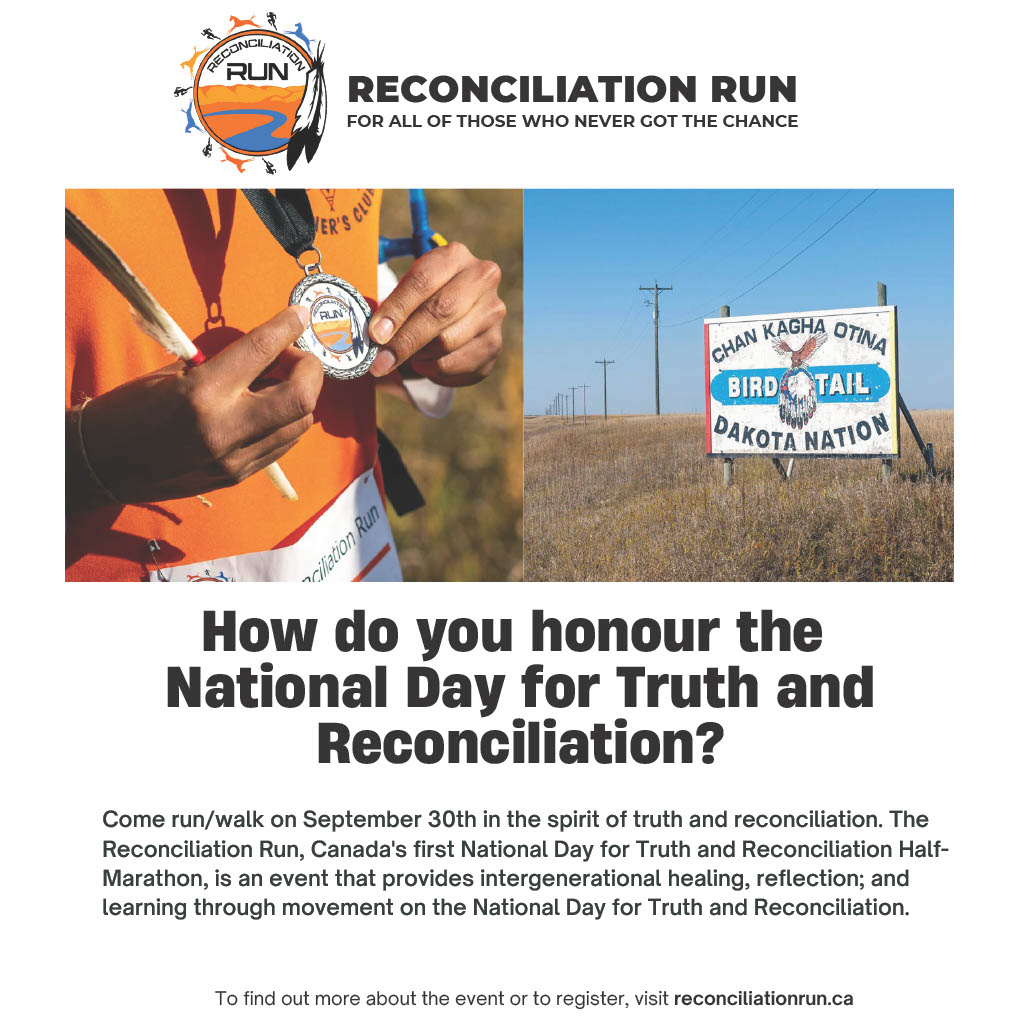 The Reconciliation Run follows the same route as the Healing Walk. It begins in Birtle, Manitoba, at the ruins of the former Residential School, and concludes on Birdtail Sioux Dakota Nation.
The inaugural Reconciliation Run took place on September 30, 2022. The Reconciliation Run is now an annual event on the National Day for Truth and Reconciliation. It brings together individuals from across Turtle Island while providing education and a meaningful event to partake in on a day meant for reflection and learning.
Please consider joining us in running/walking in the spirit of reconciliation.
-Tréchelle Bunn
The Reconciliation Run is a non-MASRC affilliated event. For more information, please visit www.reconciliationrun.ca.