NAIG 2023

---
The North American Indigenous Games 2023 were held in Kjipuktuk (Halifax), Nova Scotia on the territory of the Mi'kmaq from July 15-23, 2023.
The North American Indigenous Games are an international sporting competition that occurs every 3 years in different locations across North America.
---
Team Manitoba Final Medal Standings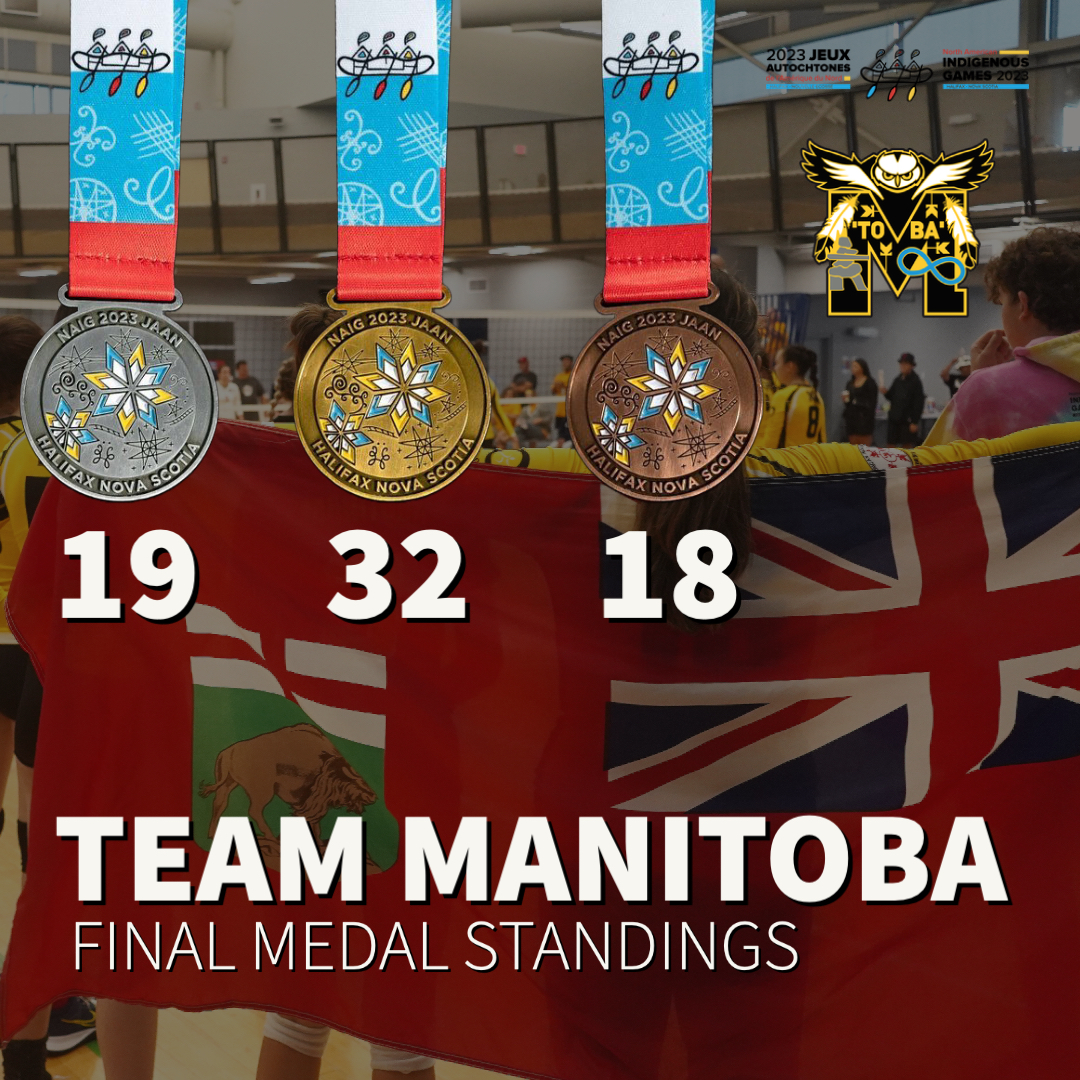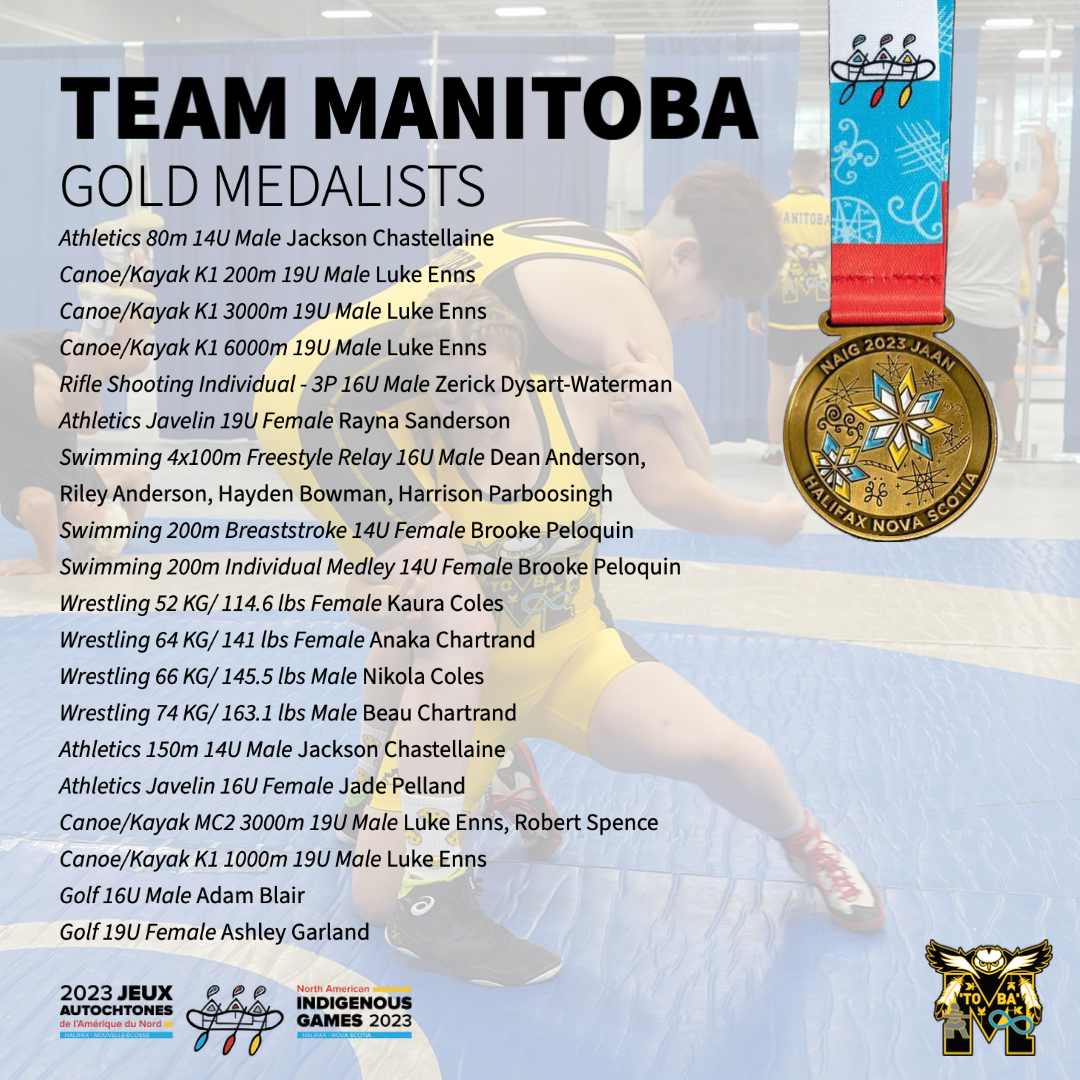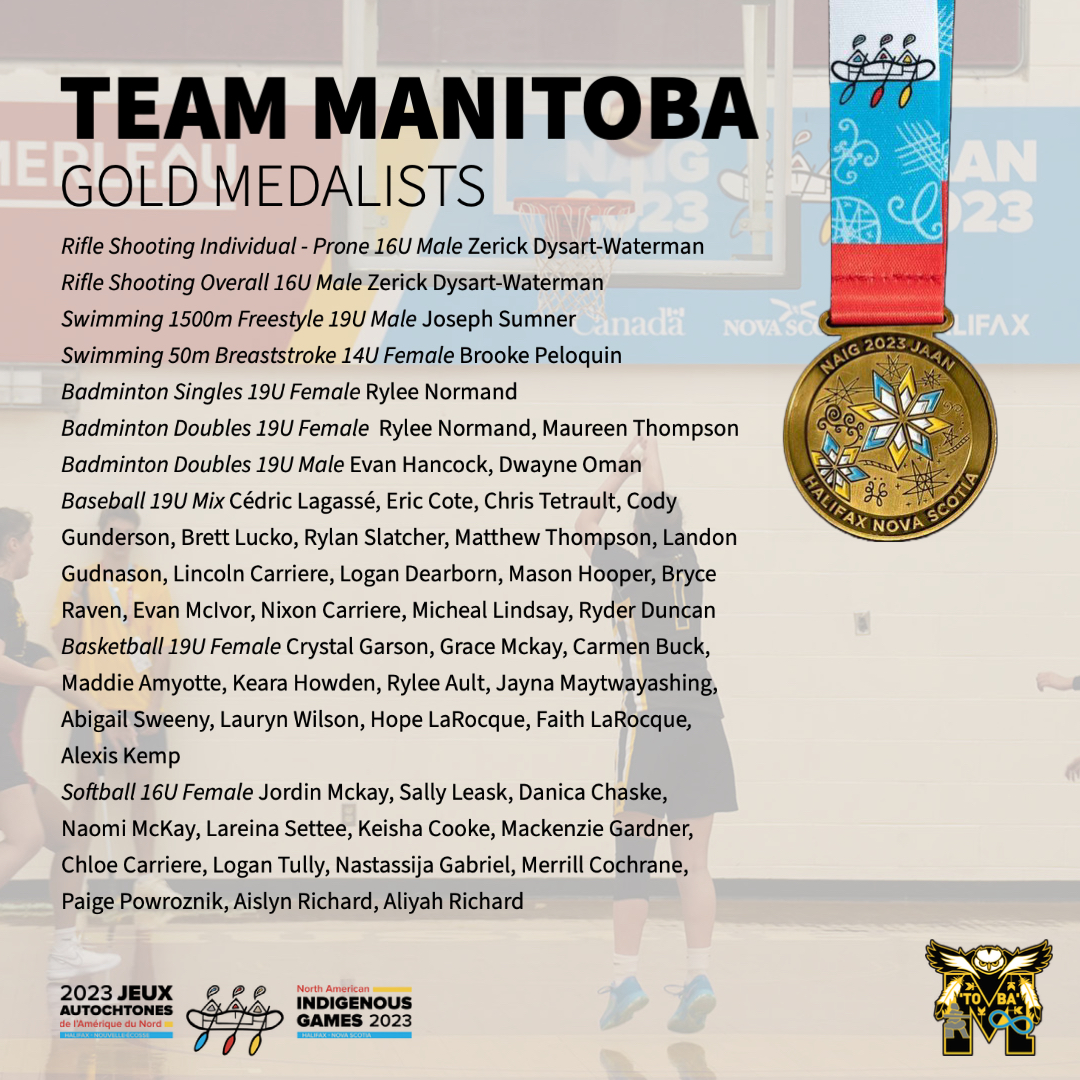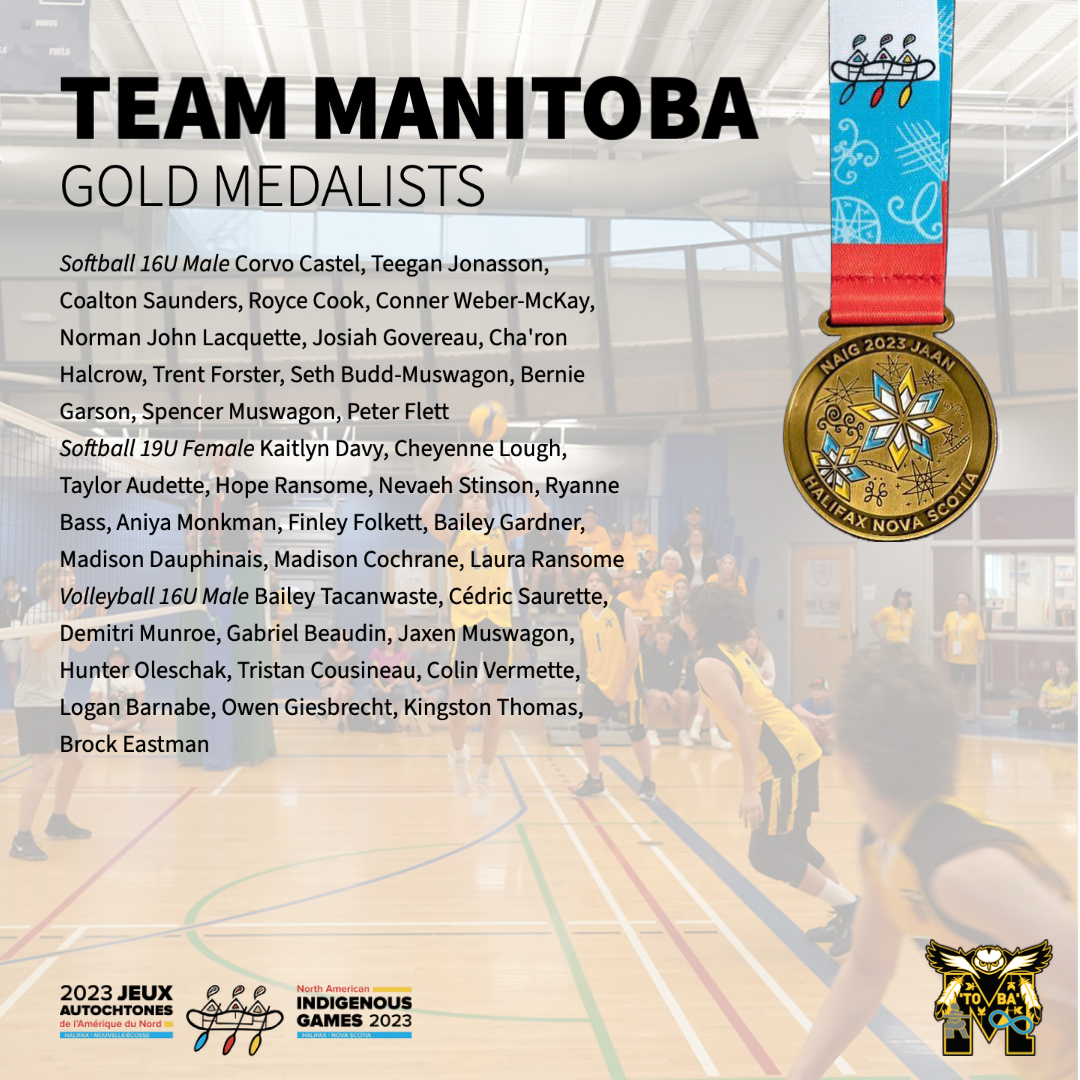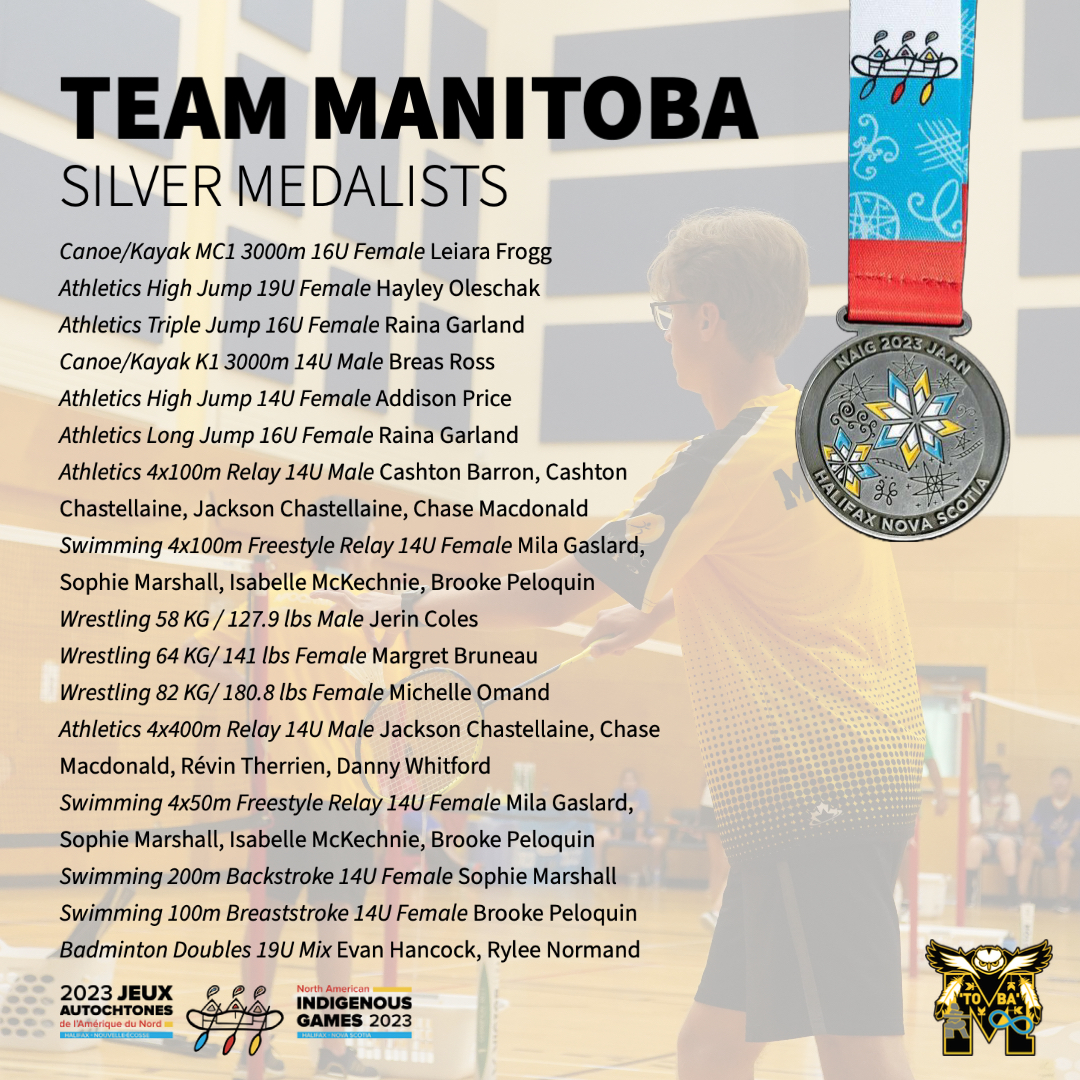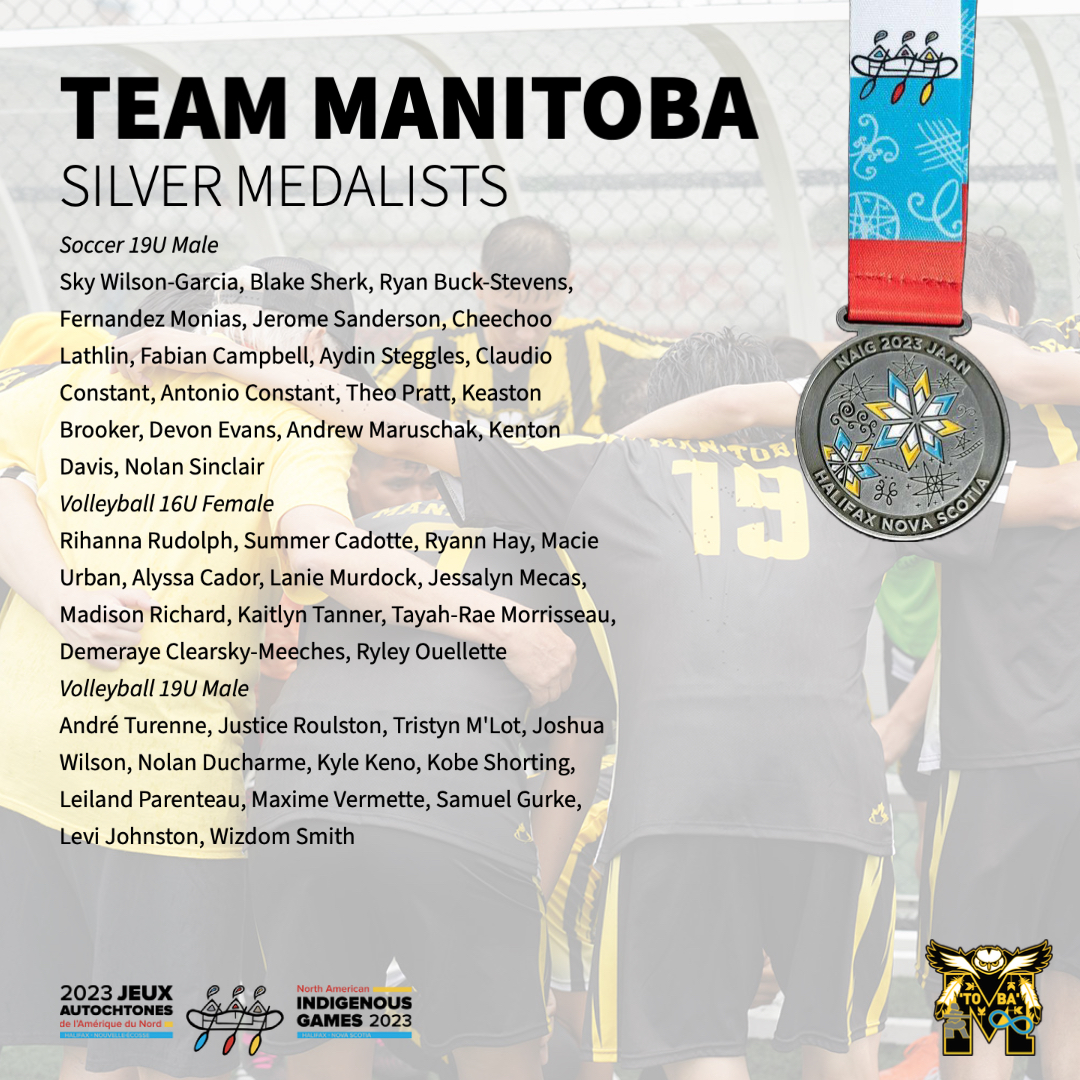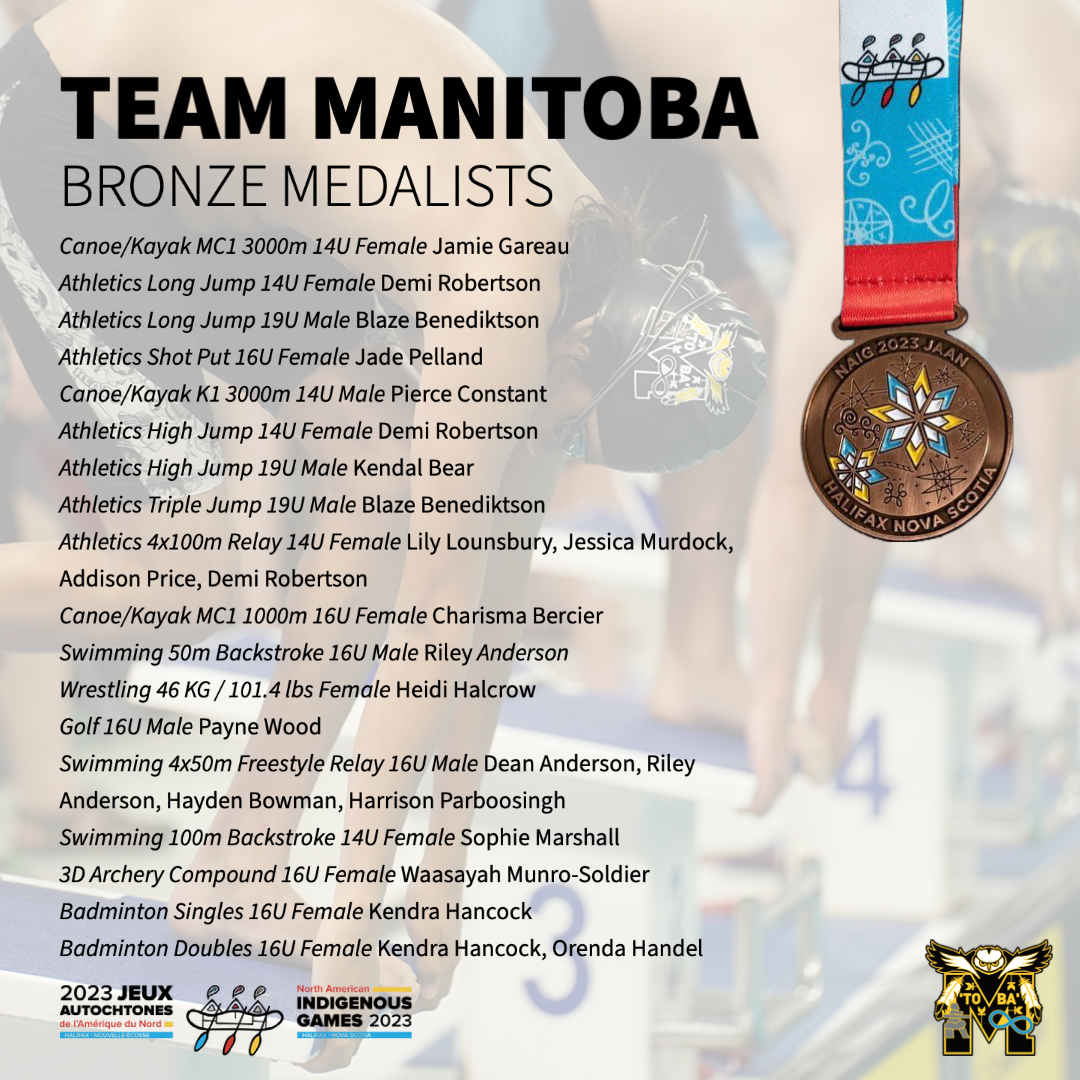 ---
---
Competition Venues
---
Mission Staff
Mel Whitesell
Chef de Mission
Rhonda Bernabe
Assistant Chef de Mission & Finance Manager
Robyn Cruz
Assistant Chef de Mission
Sherman Chartrand
Mission Staff
Games Staff
Hannah Chambers
Operations & Communications Team
Lucas Rotondo
Communications Team
Nick Lacoste
Communications Team
Therese Trudeau
Coach Coordinator & Administrative Assistant
Riya Donnelly
Games Assistant
Sport Managers
Kirstie Johannson - Archery
Della Mason - Badminton
Shaye Samec - Athletics
Roger Langlais - Baseball
Kim Avanthay - Basketball
Richard De La Ronde - Box Lacrosse
Shawna Joynte - Canoe/Kayak
Sherry Meade - Golf
Stephanie Midford - Soccer
Candace Ransome - Softball
Wendy Shewchuk - Swimming
Riya Donnelly - Volleyball
Winona Morrison - Wrestling
---
Photos from the Games
Opening Ceremonies - July 16, 2023
---
External Athlete Grants and Scholarships
NAIG 2023 SPORT TECHNICAL PACKAGE EN
JAAN 2023 DEVIS TECHNIQUES DES SPORTS FR
APPROVED 2023 GOVERNING RULES EN
APPROVED 2023 GOVERNING RULES FR
NAIG 2023 Frequently Asked Question's (FAQ's)
---
For all inquiries about the Games, please email info@masrc.com.
This information has been updated as of August 31, 2023.