Sports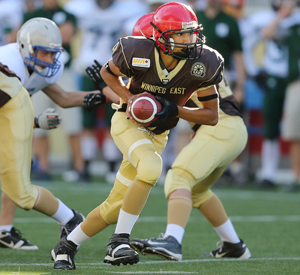 The MASRC believes that sport provides an avenue for youth to follow healthy lifestyle practices, learn life skills (such as teamwork, commitment and dedication) and to form a greater relationship with their community.
To achieve this, the MASRC works with communities and organizations towards increased sport development following the Canadian Long Term Athlete Development (LTAD) model.
The MASRC has close partnerships with many of Manitoba's Provincial Sport Organizations (PSO) so that all parties can assist each other in implementing the LTAD. As well many of these partnerships are geared towards developing athletes in sports that are featured in the North American Indigenous Games (NAIG), the Manitoba Indigenous Games (MIG) and the National Aboriginal Hockey Championships (NAHC).