MASRC February Community Champion Announced!
Our MASRC February Community Champion is...
Antonina Kandiurin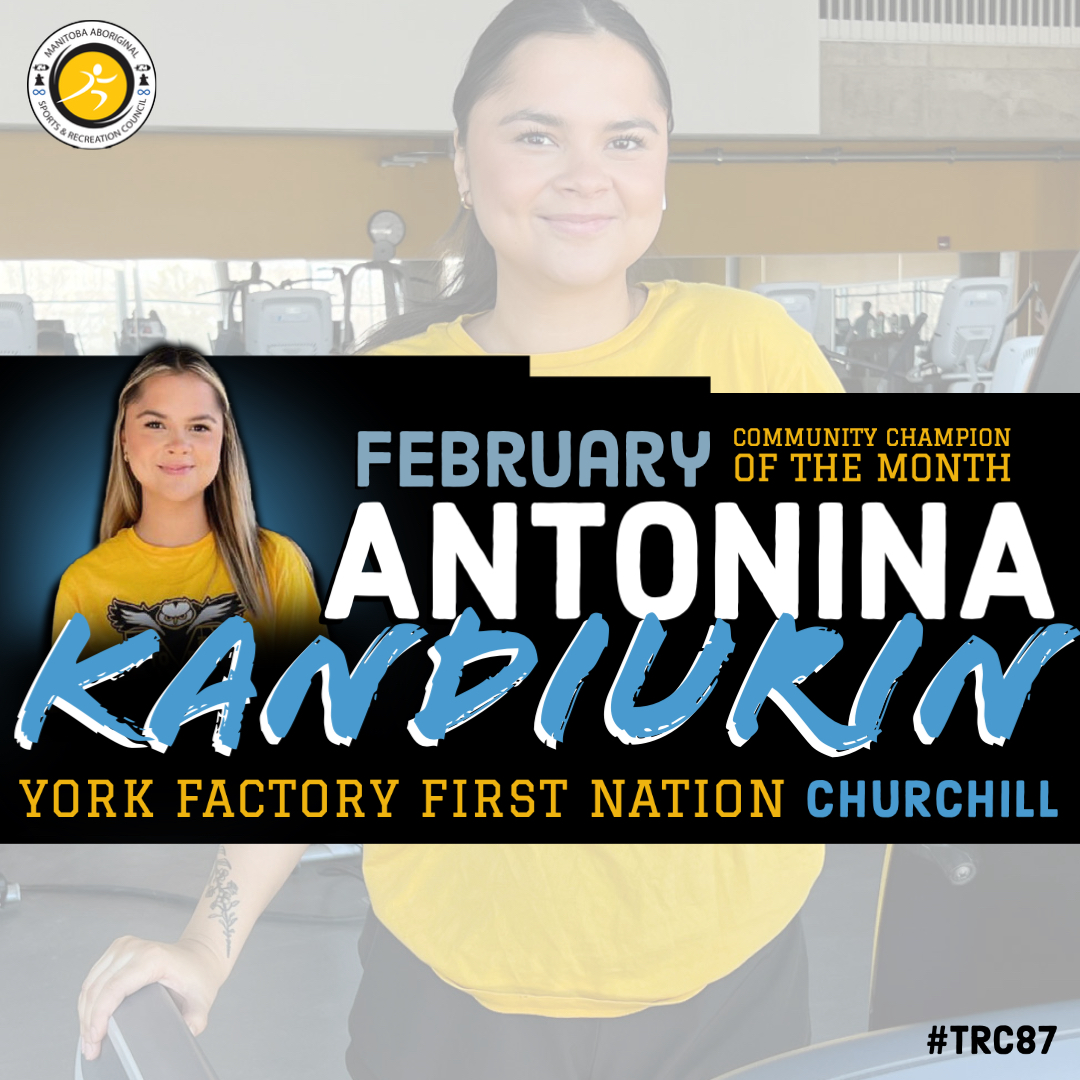 Our February MASRC Indigenous Community Champion of the Month is Antonina Kandiurin!
Antonina is a member of York Factory First Nation and originally from Churchill, Manitoba.
Currently, Antonina is in her fourth year of Athletic Therapy at the University of Manitoba. Antonina has also been a member of our Ambassador Program because of her commitment to promoting healthy lifestyle choices.
Aside from her studies, Antonina most recently was a recipient of the Manitoba Indigenous Youth Achievement Award for her dedication to health in the north in December of 2022 (pictured below). She is also a member of the University of Manitoba Indigenous Circle of Empowerment, and their Physical Education Recreational Kinesiology Student Council (PERKS).
Over the past month, Antonina has been running 3.5 kilometers a day to raise funds for York Factory First Nation & Tataskwayak Cree Nation. The Cree communities are located almost 12 hours north of Winnipeg, on the shores of Split Lake. Last month, both communities were rocked by the deaths of two youth, sending them into a state of crisis. Due to their isolation, resources and programming can be hard to come by and are limited.
Antonina has been successful in raising over $3,000.00 to go towards programming and supports for youth living in both communities. Despite battling through running-related injuries, Antonina will continue her runs until March 16th, marking one month since the beginning of her journey.
In March, Antonina and the University of Manitoba Kinesiology Faculty will be hosting a running event in support of Indigenous youth. The date is still to be announced. Donations of gently used sports and recreation equipment will also be welcomed and will go towards supporting youth programs in both communities. For more details on the event's location and date, please visit @umkinrec on Instagram. You can also view details of her fundraiser by clicking here.
Thank you Antonina for your dedication to youth empowerment.
---