MASRC Indigenous Athlete of the Month Announced
Our MASRC Indigenous Athlete of the Month is...
Mason Foreman!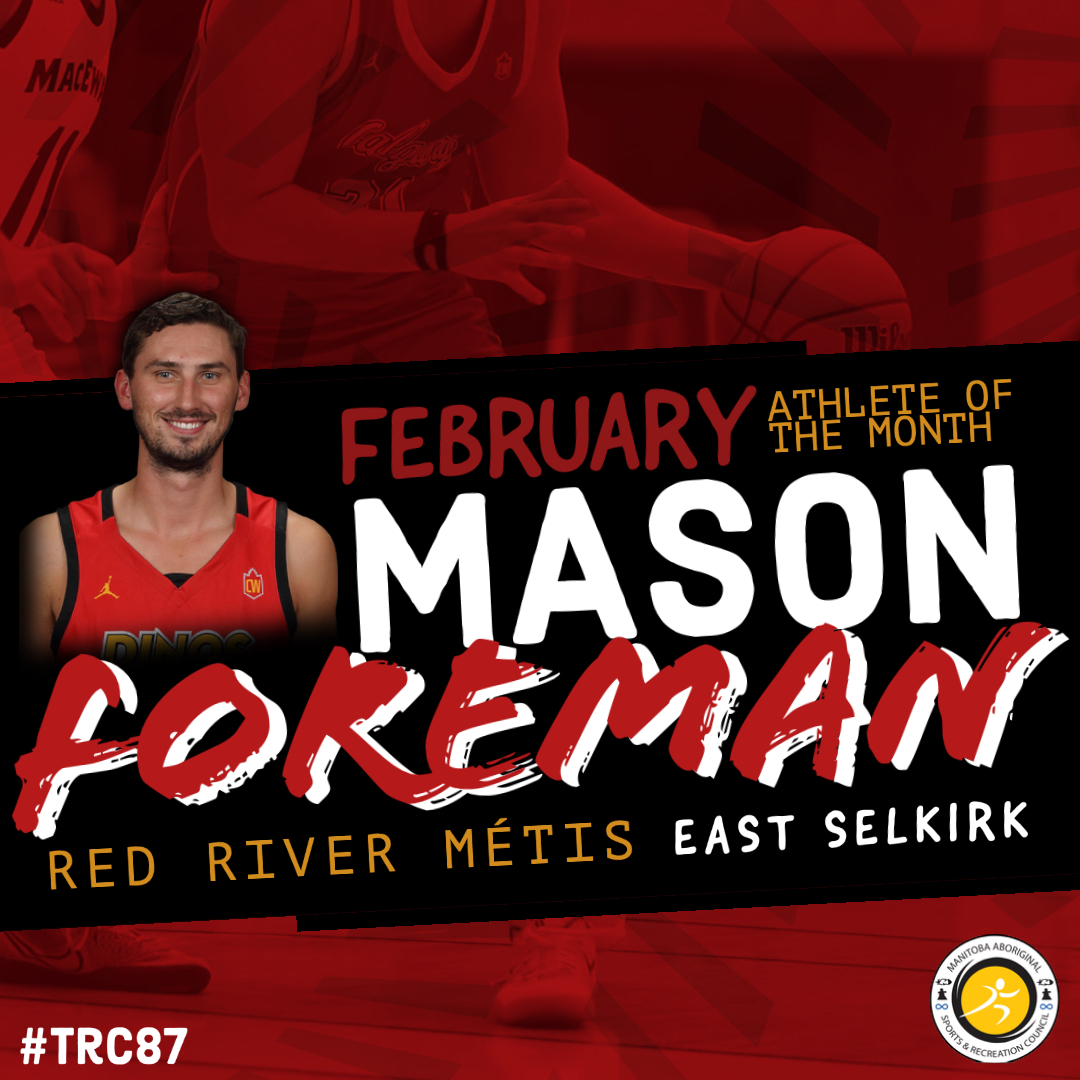 Originally from Selkirk, Manitoba, Mason is a Red River Metis athlete in his 5th year of university basketball at the University of Calgary.
"Mason played five years with the Calgary Dino's. In 2018, he was named to the All-Rookie Team, and Second Team All-Star Team for CanWest the following three years. Mason competed his last year with a severed ligament in his right wrist as he did not want to let his coach or his teammates down. In his final year (2022-2023), Mason returned after surgery to play out his last year of eligibility. It should be noted, that prior to his return he sat on the bench with the Women's Calgary Dino's Basketball Team as an assistant coach. Although he only played 10 games, he amassed 207 points and 122 rebounds - and scored double-double every game. This earned him a third team All Star for CanWest with only a third of the games played.
In addition to Mason's drive and being able to overcome injury Mason has been an academic All- Canadian and graduated with a Bachelors of Kinesiology (Science) in 2022. Mason now awaits a decision of acceptance to the University of Manitoba - Medicine. He is such a great role model on and off the court.
Mason has wanted to be a doctor since overcoming a life-threatening surgery when he was in grade 4 and has maintained this goal. He recognizes the need for role models and aspires to practice medicine in a small community. Mason is always the first to volunteer and to help others.
While competing and maintaining high grades, Mason both volunteered with the Siksika First Nation and competed on the Alberta Indigenous Games team winning a gold in 2021. In 2022, Mason was no longer eligible to compete in the Indigenous Games and therefore took up a role of assistant coach. Upon graduation from the University of Calgary, Mason was acknowledged for his community involvement with the Siksika First Nation."
Michelle Foreman, parent
Congratulations Mason on a successful university career Mason!
Please click here for more information on nomination criteria.
---