Metis Athlete Pursuing Professional Volleyball in Italy
It Was All a Dream:
Red River Metis Athlete Averie Allard Goes Pro in Europe
For the past 6 ye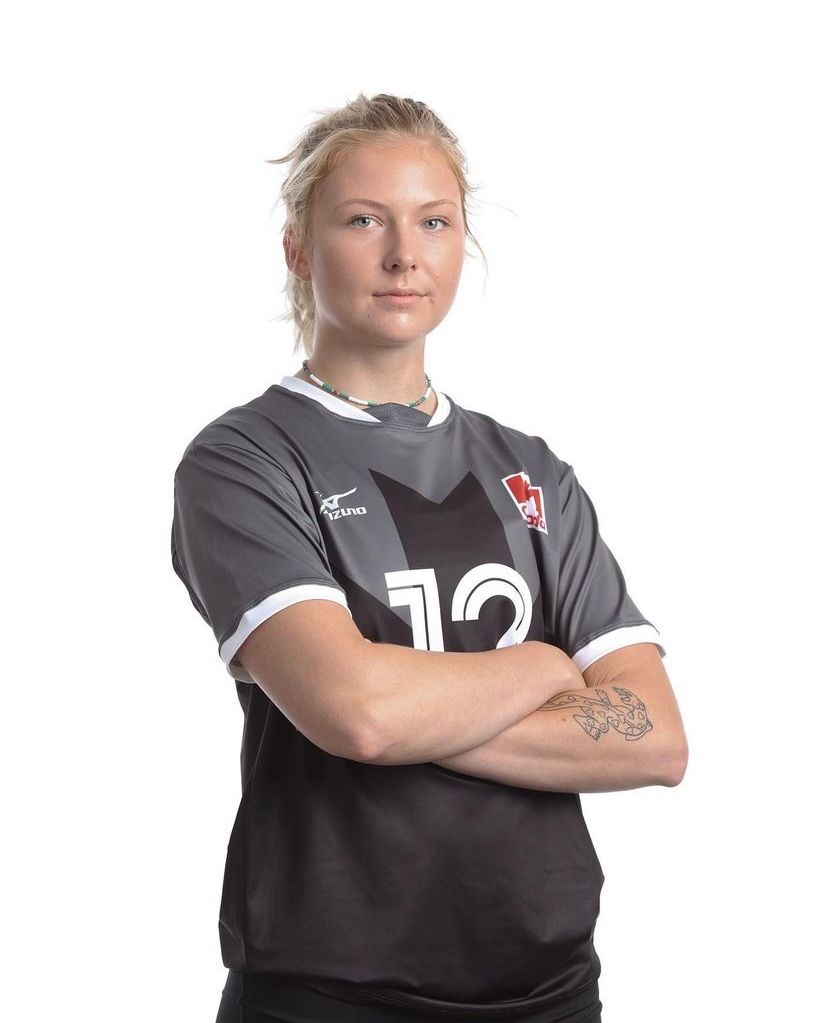 ars, Averie Allard of Winnipeg, Manitoba, has been a part of the University of Saskatchewan's women's volleyball team and was most recently a part of Team Canada's NextGen National Team. Averie graduated from Sisler High School in 2017 and grew up playing many different sports in her youth. As a Red River Me%u0301tis woman, Averie was the only Indigenous athlete playing on Canada's National Volleyball Team. Now, as she wraps up her U-Sports career, she prepares to head overseas to join Vero Volley- one of the top professional volleyball teams in Italy.
We caught up with her in-between university classes to chat about her upcoming transition from full-time student to professional athlete.
Averie, how does it feel to be wrapping up your university career?
"It's really bittersweet wrapping up my U-Sports career, especially since I spent an extra year there, that normal athletes don't usually get to do. I spent six years at the University of Saskatchewan- building a new home and a new family, so leaving it all is really sad... but being able to move onto something else is also so new and exciting."
What was your favourite memory as a university athlete?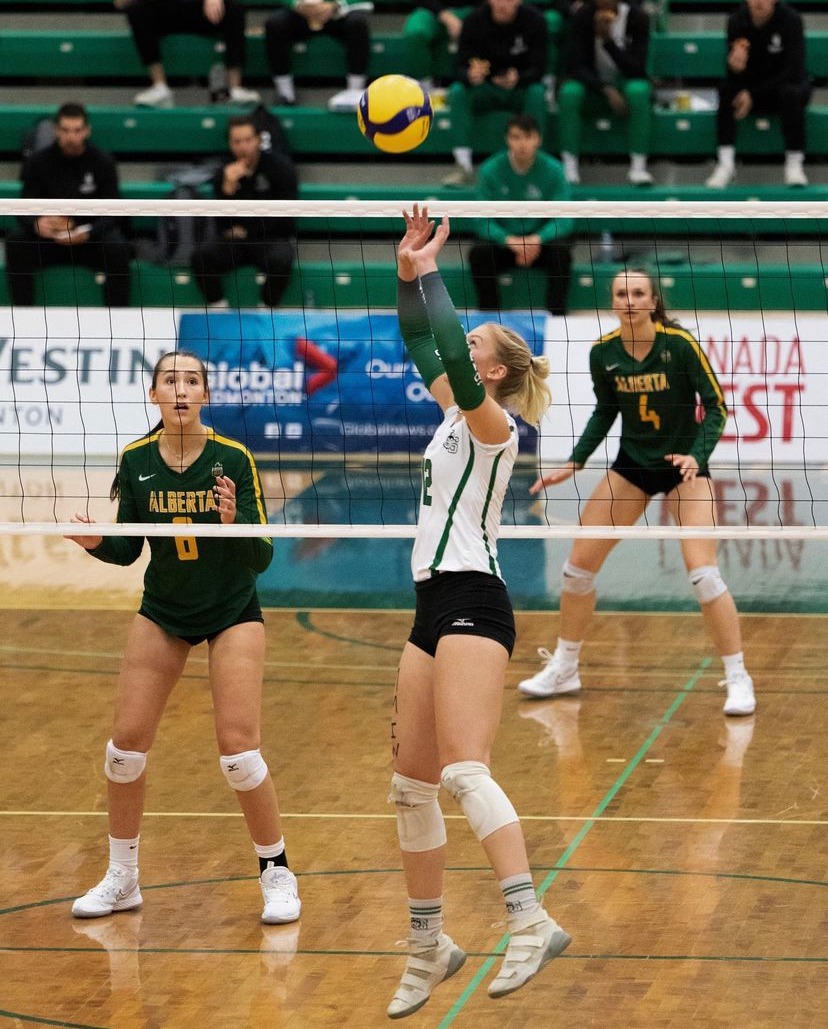 "I think my favourite memory about being at the University of Saskatchewan would definitely have to be hosting playoffs at home last year. For the past couple of years, our team did not qualify for playoffs, so hosting them at home was electric. It was a really great opportunity for the volleyball community in Saskatoon."
What are you most looking forward to in heading overseas to play pro?
"I'm looking forward to traveling more and playing more volleyball! I've always gone to different cities in Canada to play on different teams, but I've never really left the co to play anywhere else. I'm someone who likes to travel so I think it will be a great opportunity to see the world, and to be immersed in other cultures, cities, and ways of life, while continuing to play volleyball."
Are you playing with anyone you know?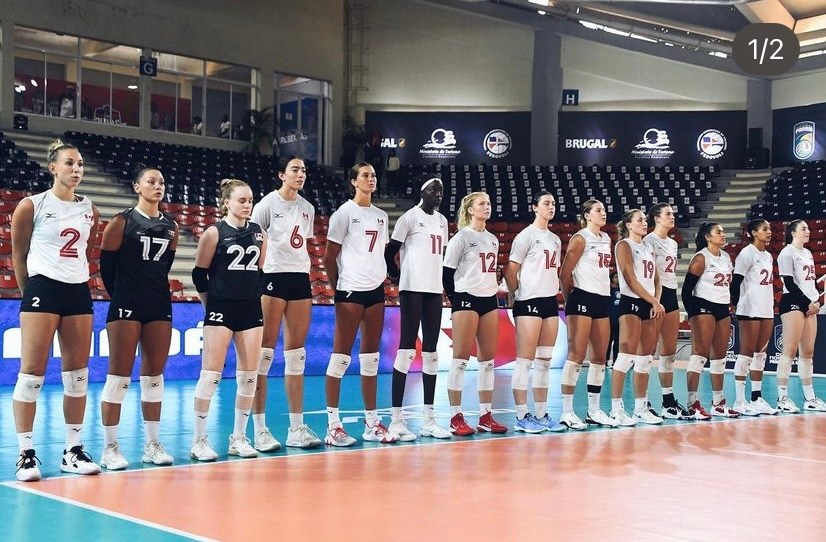 "I know three other athletes from the US that are on my team that I've seen play. Just from watching their games, I'm excited to really excited to meet them. There are a few other names that I've heard of that I've never met before either on this team, so just to put faces to names will be a little bit comforting. Just being able to say, "Oh yeah, I've seen her play, I know that name," will bring me a little comfort while moving across the world. The team is based out of Italy, so I will have to learn some Italian, but fortunately the staff and some of the players speak English, so I will be OK."
Being a student-athlete can be hard, let alone being an Indigenous student-athlete. How did you bridge being Indigenous and a student athlete? Has your identity changed at all?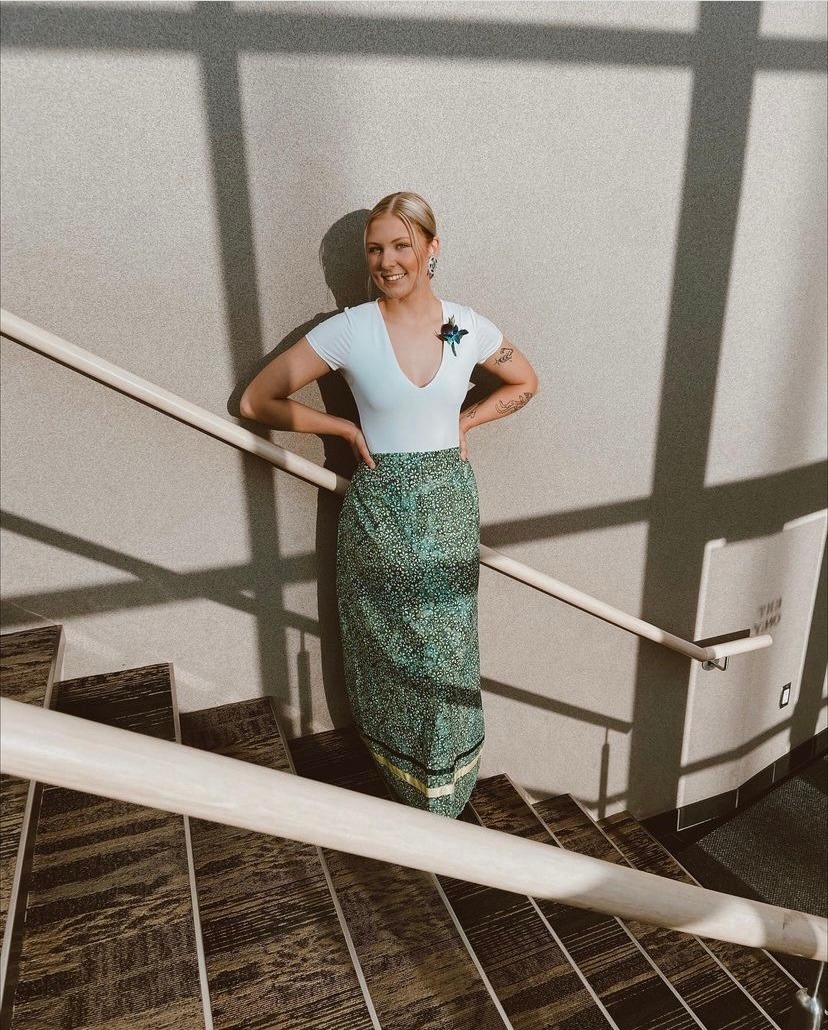 "I would say that it has changed tremendously.
Since being at the University of Saskatchewan, I went through the Saskatchewan Urban Native Teachers Education Program (SUNTEP). It's for aspiring Indigenous teachers, so the education program has an Indigenous focus. The main point of the program is to learn how to Indigenize our classrooms as much as possible. Honestly, it completely changed me as a person. Just being around other Metis women, Metis students, and Metis educators was so inspiring and so empowering, that I literally felt like whatever I wanted to advocate for, I could.
I think that is a huge reason why I was able to write MMIW on my leg, and speak about multiple injustices in the community, and play. Universities weren't originally built for or designed for Indigenous people to be a part of- but at the end of the day, being vocal about who I am and what is important to me creates that space."
"I want other Indigenous people to know that in university, whether its athletics, or just classes, there is space for us here."
The issue of Missing and Murdered Indigenous Women & Girls (MMIW) is an important topic both in and outside of the Indigenous community, especially considering recent events in Winnipeg. What was the inspiration behind writing "MMIW" on your leg? When did it start and what did it feel like to publicly support that cause?
"It started the year before COVID- so 2019. I was in Langley, BC with my team when it came up on my Instagram explore page. I had been thinking of doing something after my friend, Tracie Leost, had ran from her home community of St. Laurent to Winnipeg in support of Missing and Murdered Indigenous Women and Girls in 2016. I wanted to use my athletic platform to something, to make a difference, and to bring awareness to something.
I saw that there was an athlete in the US, Lauren Shad, who now plays professional volleyball in Europe, and she had a red print on her arm. It was like this huge deal because professional clubs usually like you to look the exact same. I don't want to say it's frowned upon, but it's not a part of the volleyball culture, standing out in such a political way. I remember looking at that and being like "wow, she's literally not allowed to do that, or not supposed to be doing that, and she's doing it anyways... what's stopping me?
I asked my coach if I could write "MMIW" on my leg, and he was all for it. He was so supportive, and from then on it's kind of just been a constant reminder for myself and my teammates that we are always playing for something bigger. In my case, community is such a big part of where I've gotten to, and I think that using my platform is a good way to show my appreciation for the support."
Did you experience any pushback, or have people been mostly supportive?
"I've never had pushback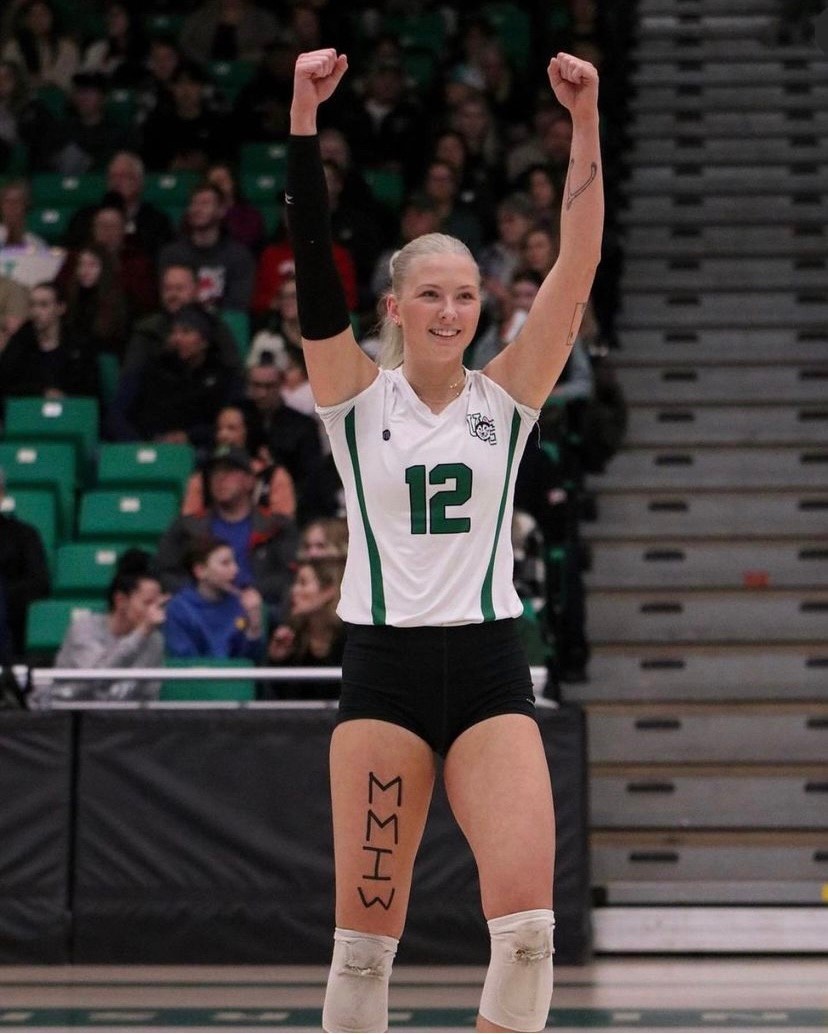 from it from my coaches or teammates. I was only in my second year when I started writing it on my leg, and it was so nerve-wracking. I was so scared that somebody was going to say something negative or push back. I've had a lot more people either thank me for bringing awareness, or ask me about it, and were interested in knowing more about it.
When we were in Brandon, one of the fans in the stands was heckling me about it. Obviously, he didn't know what it meant, and after the game, he came up to me and was like "I googled what it meant, and I just want to say I'm so sorry. If I had known, I would not have gone that route." I thought, you know, that's honestly the point. At the end of the day, if you Google that, and now you know, then at least it became a learning opportunity from it."
If you reflect on your journey as an athlete, what would be your biggest inspiration? What motivates you?
"Honestly, I think my biggest motivation in general was just proving people wrong. I had so many people tell me that I played too many sports when I was younger, and that I didn't focus enough in high school, and that sports would never get me anywhere. I just want to show to everyone that sports can be a huge part of your life in a good way."
Averie, you've overcame barriers and played at a level most athletes can only dream of. What would you like to tell young Indigenous athletes who dream of a career as a professional athlete?
"The barriers they face, no matter where they're from, or what they are, they can overcome them, and it is going to be so incredibly worth it...
You have so many people, whether you know it or not, who are cheering you on... They all want you to succeed- more than the system wants you to fail."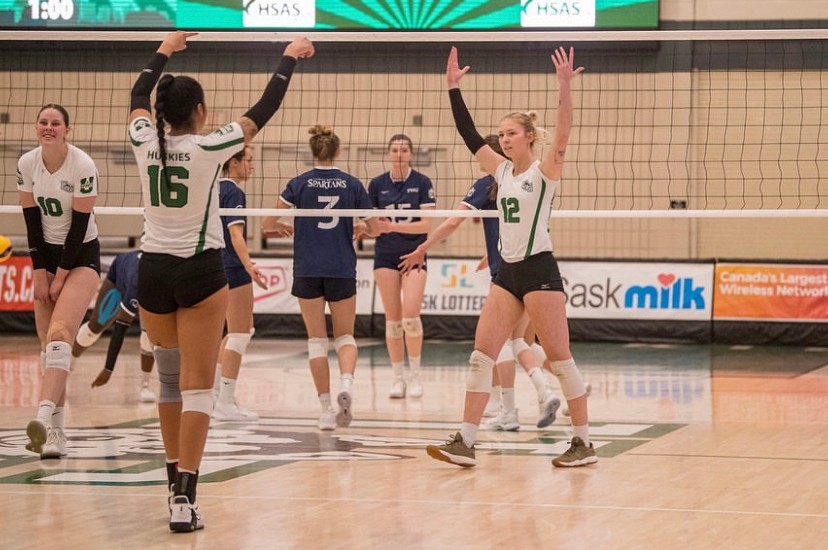 ---
Do you want to see your story shared next month?
Contact Gabrielle at gabrielle.wishart@masrc.com to feature your story in our next monthly newsletter.
---