Employment Opportunity- Female Youth Basketball Program Facilitator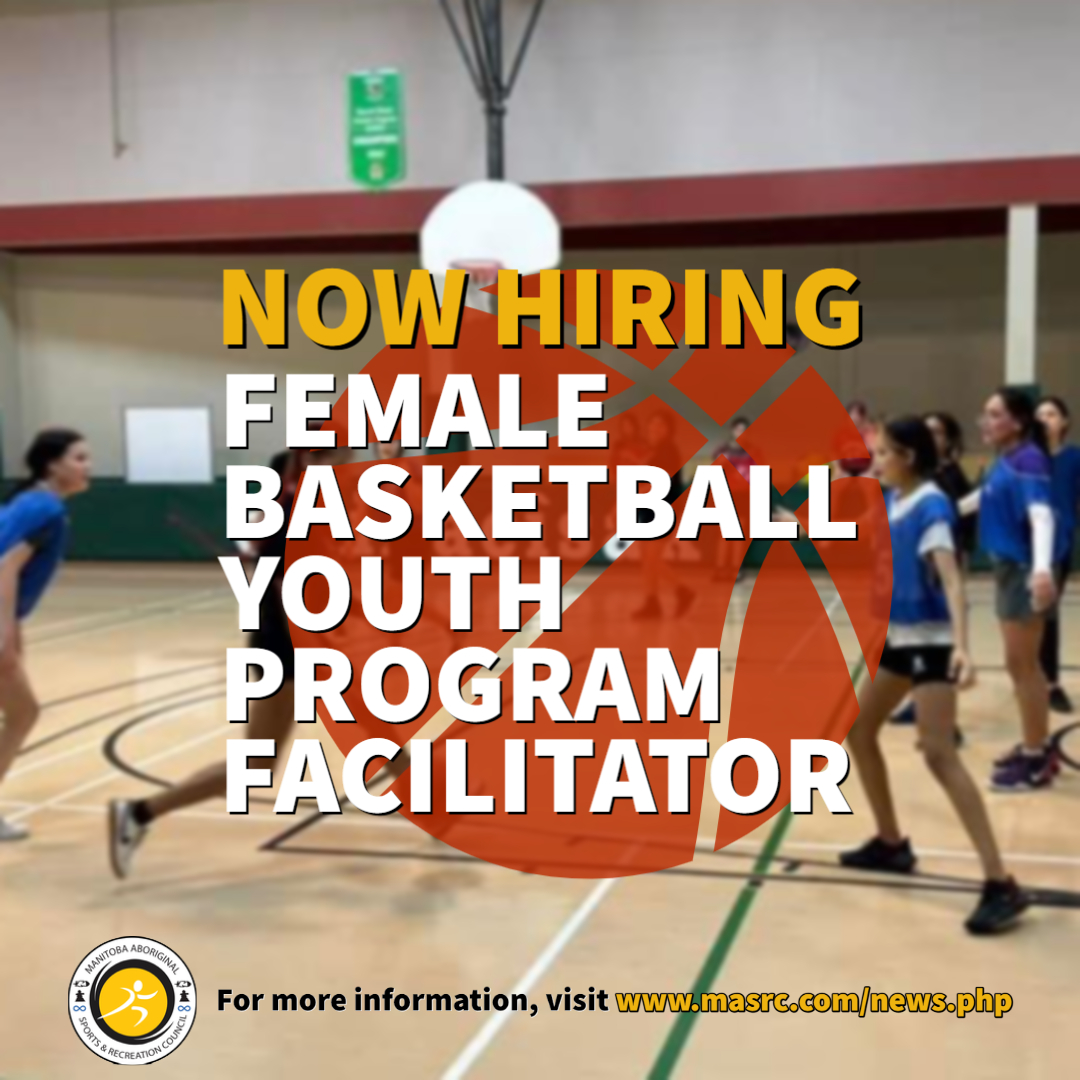 Job Title: Female Basketball Youth Program Facilitator

Department: Sport for Social Development (SSD)

Reports To: North-End Multi-Sport Coordinator

MASRC Values:

1. To empower the Indigenous communities of Manitoba to grow physically, spiritually, culturally, and mentally through sport and recreation.
2. To strengthen Indigenous participation in positive healthy lifestyle activities.

Job Description:

Working with SSD Mentors/staff to facilitate and execute basketball programming for youth ages 7-14 at Central Community Centre (frequently called Freight House). Programming runs every Saturday.

Roles and Responsibilities:

The Sport Programs Facilitator is responsible for supervising youth; setting up, and taking down equipment; general reporting and administrative tasks as related to their job; and administering youth programming in a safe, knowledgeable, and effective manner. Such execution must be reflective of the skill level, age, and ability of the youth they are working with. It is crucial for each facilitator to instruct with encouragement, empathy, and understanding.

Required Experience:

• Must have experience coaching or working with youth
• Must possess a basic knowledge of Indigenous peoples in Canada
• Strong communication, organizational, and problem-solving skills
• Must be able to recognize unsafe conditions for youth
• Must be punctual
• Must be able to adapt quickly in an ever-changing environment
Required Abilities:
• Ability to work unsupervised or with minimal supervision
• Ability to execute ever-changing program modules as per the needs of the participants
• Ability to lift and carry at least 20 pounds of equipment
• Ability to be physically active working with youth for long periods of time
o Includes physical skills such as running, walking, lifting, squatting, balancing, overhead lifting.
• Ability to stand on feet for several hours at a time
• Ability to lead with compassion, empathy, kindness, and understanding

Schedule

The main hours of work will be on weekends, starting with Saturdays between 2:45PM and 6:15PM, with the option to extend into Sundays, and some weeknights as needed. The position is to start immediately.

To Apply

To be considered for this position, please submit a resume and cover letter outlining your previous experience to:

Quinton Denechezhe
North End Multi-Sport Coordinator
Manitoba Aboriginal Sports & Recreation Council
105-145 Pacific Ave.
Winnipeg, MB
R3B2X6
nestormcoordinator@masrc.com
---