January Athlete of the Month Announced!
Our January Athlete of the Month is...
Robyn Boulanger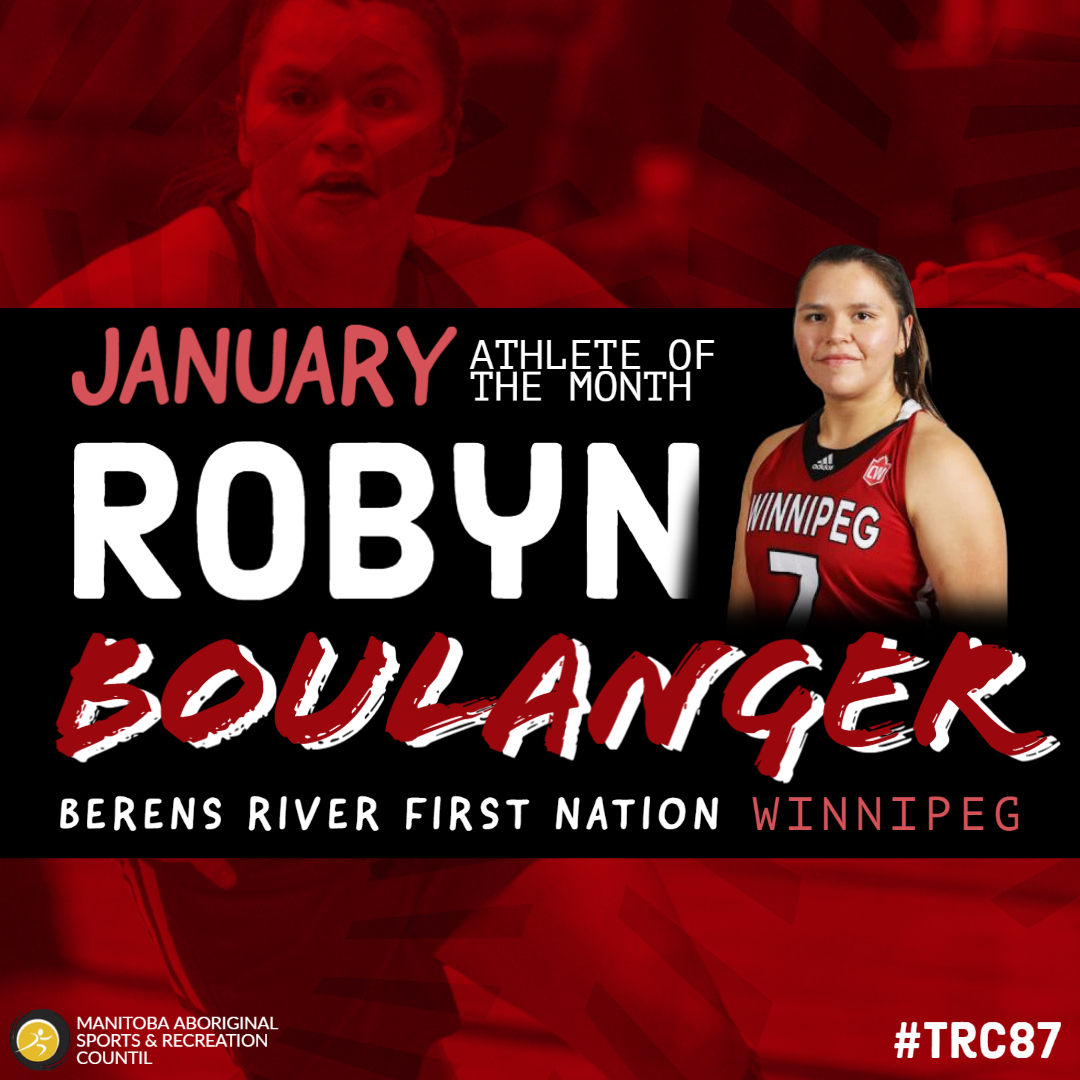 Robyn Boulanger is a Berens River First Nations member and basketball player from Winnipeg.
Robyn Boulanger is currently in her fifth year of playing with The University Of Winnipeg Wesmen women's basketball team. Last year Robyn helped her team to the National Championships, and ultimately won a silver medal. This month, Robyn has made her mark in Canada West, and U Sports history by making her way into the top 10 for threes made in the conference, and into the top spot in U Sports for three-pointers made this season (42). During that same weekend against the no. 1 ranked team Regina Cougars, Robyn had a career high game of 26 points and the first game with 13 points, averaging 24.5 points and 2 steals. The outstanding performance by Robyn has earned her spot as Canada West Player of the Week and also U Sports National Player of the Week!
Outside of basketball, Robyn is an amazing and down to earth person who loves her family and friends and would do anything for the people she loves. Robyn is also an amazing mentor who frequently gives back to the youth on her free time. She's an amazing role model who leads by example, living a healthy and active lifestyle. She continually puts in work daily to be the best possible person she could be, on and off the court.
-Kaelei Knutson, friend
Congrats Robyn! We're looking forward to seeing your future achievements in sport and academics.
To nominate an Athlete of the Month, please click here: Athlete of the Month Nomination Form
#TRC87
---