MASRC is proud to announce our first NAIG 2023 Apprentice Coach!
Maxine Lavitt will be joining the NAIG 2023 Swim Team in Halifax as an Apprentice Coach. Read below for a short introduction!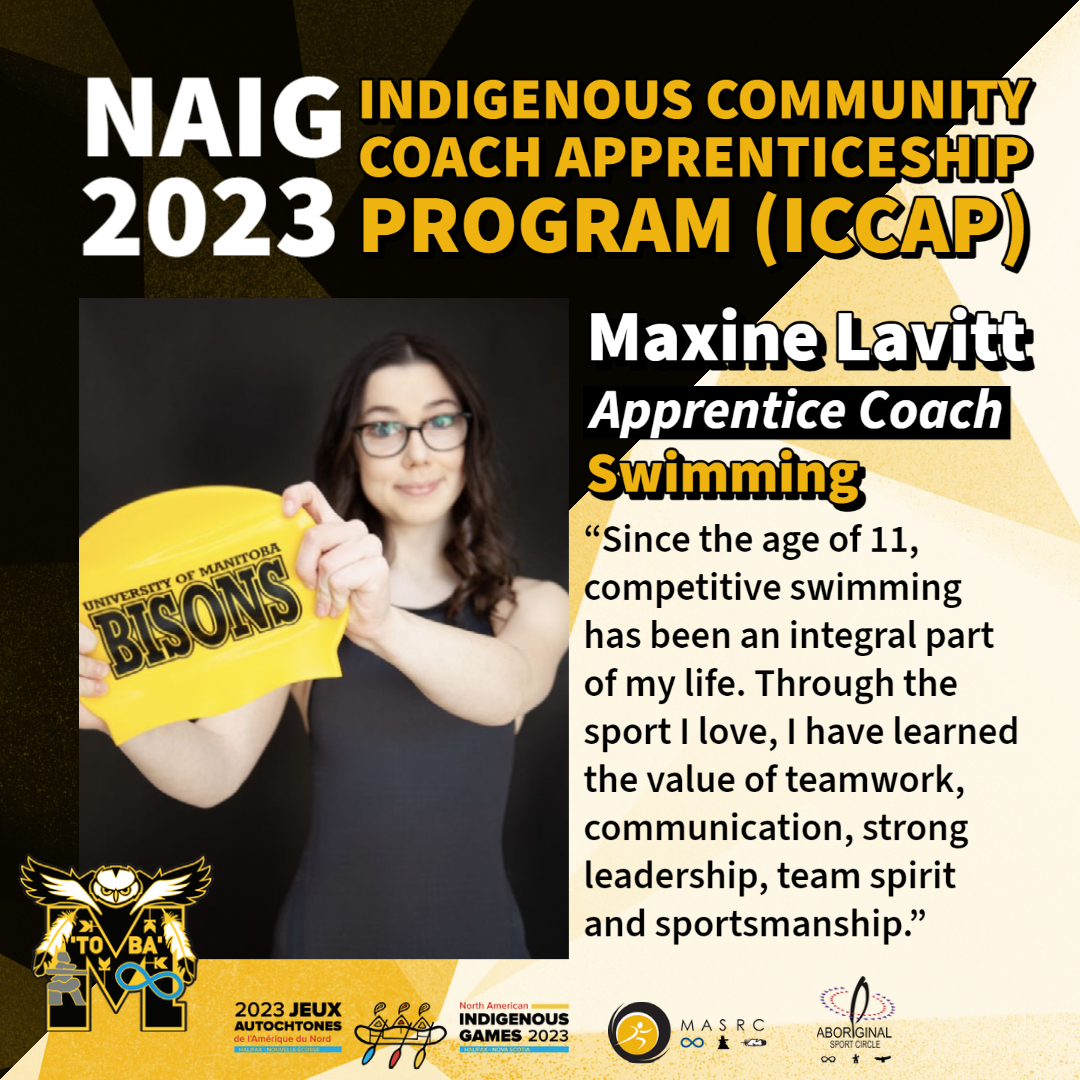 Maxine Lavitt
"My name is Maxine. I'm 19 years old, a proud Métis from Winnipeg and competitive swimmer with the Varsity Bisons and Junior Bisons swim team. Since the age of 11, competitive swimming has been an integral part of my life. Through the sport I love, I have learned the value of teamwork, communication, strong leadership, team spirit and sportsmanship. As a swim coach for the University of Manitoba Mini Bisons and H2O Academy, I have been fortunate to share my passion for the sport, encourage and teach young kids and strive to be a positive role model for other young Indigenous athletes.
I was also a member of Team Manitoba at NAIG 2017. I won the gold medal in the 50m backstroke and this will forever be the favourite moment of my swimming career. Being at NAIG and immersed in such a beautiful cultural and competitive sport experience was amazing for me and I hope to encourage other young Indigenous swimmers to go to NAIG with the same feelings of pride and joy that I felt.
What I'm looking forward to the most at NAIG 2023 is pin trading! I think it's an awesome way to meet others from across Turtle Island, make new friends, share stories and add to my collection of already over 50 pins from NAIG 2017!"
We're excited to have Maxine join our coaching crew- and can't wait for NAIG 2023 in Halifax! Stay tuned for our next highlight about the soccer Apprentice Coach, Jessica Chow.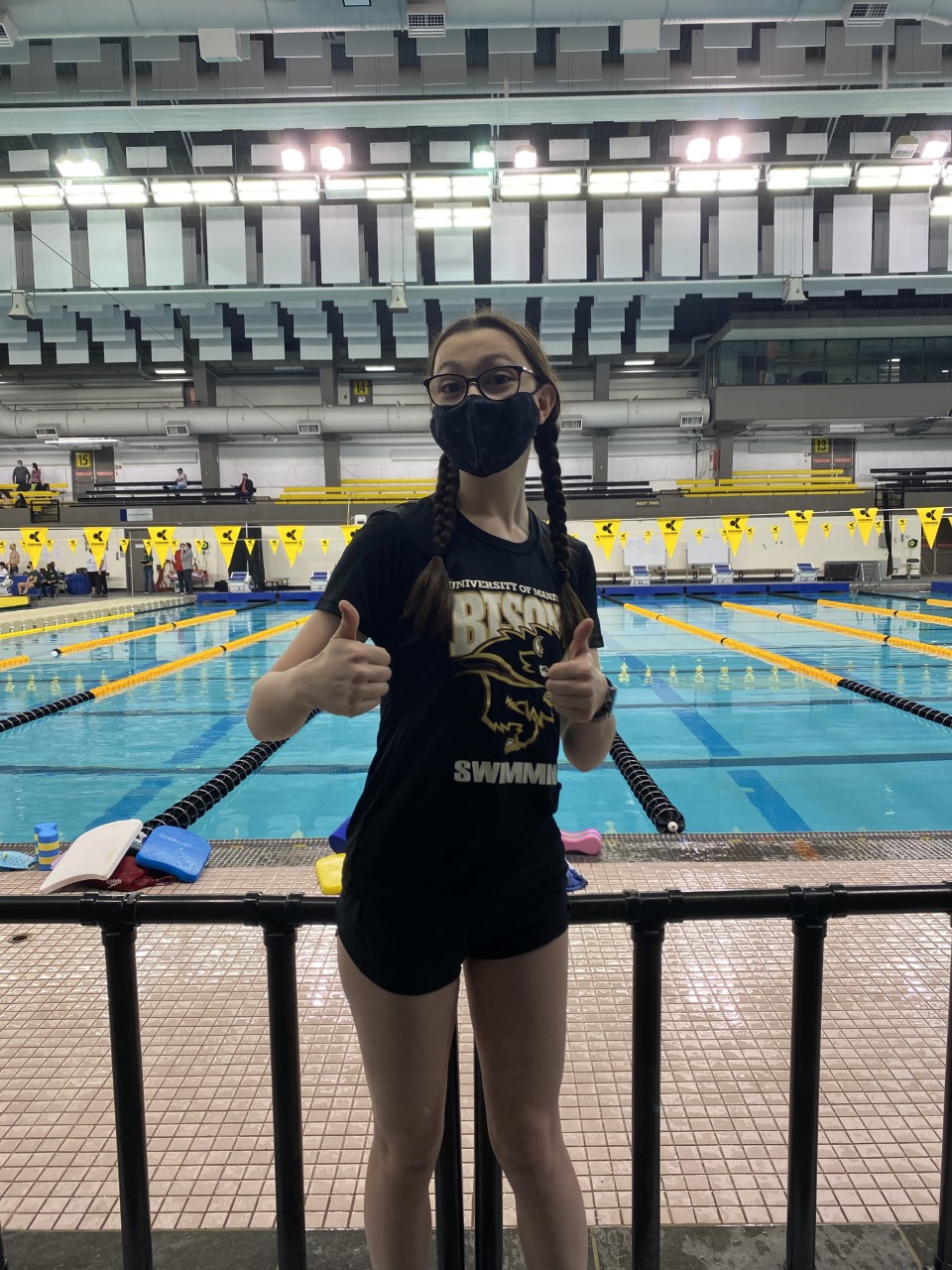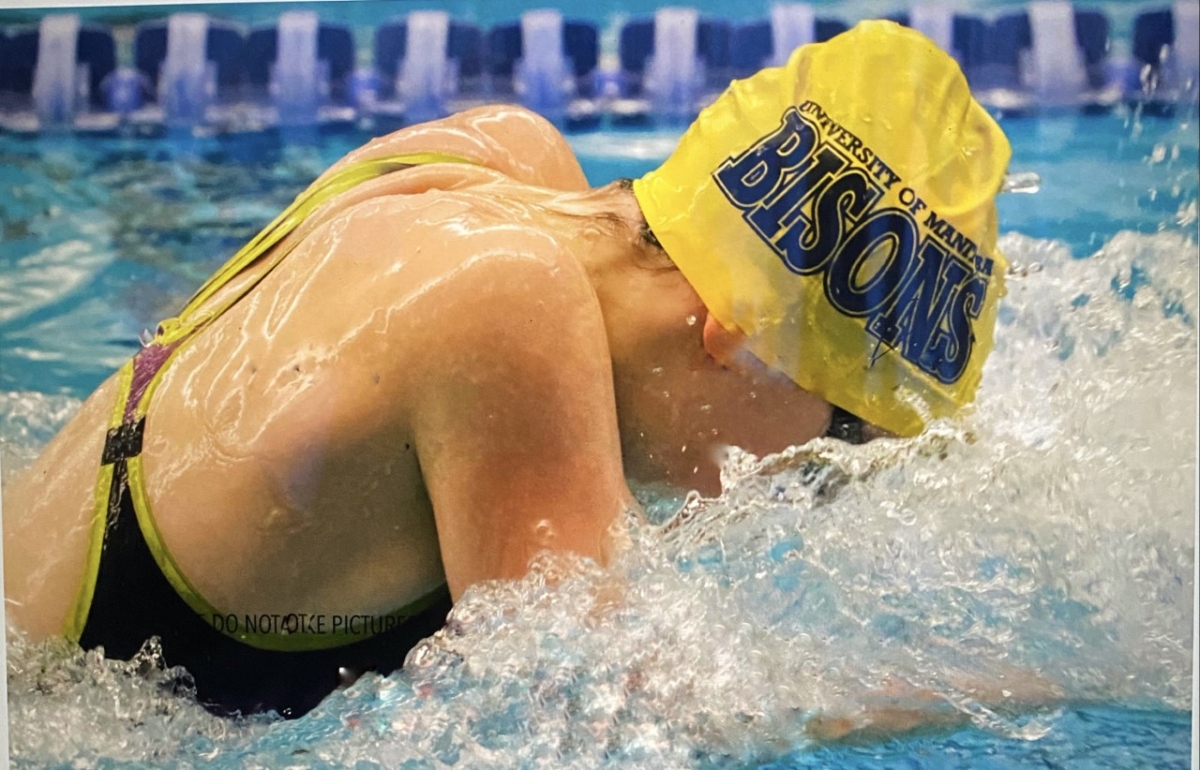 ---