June MASRC Community Champion of the Month Announced!
June's MASRC Community Champion of the Month is...
RAY STARR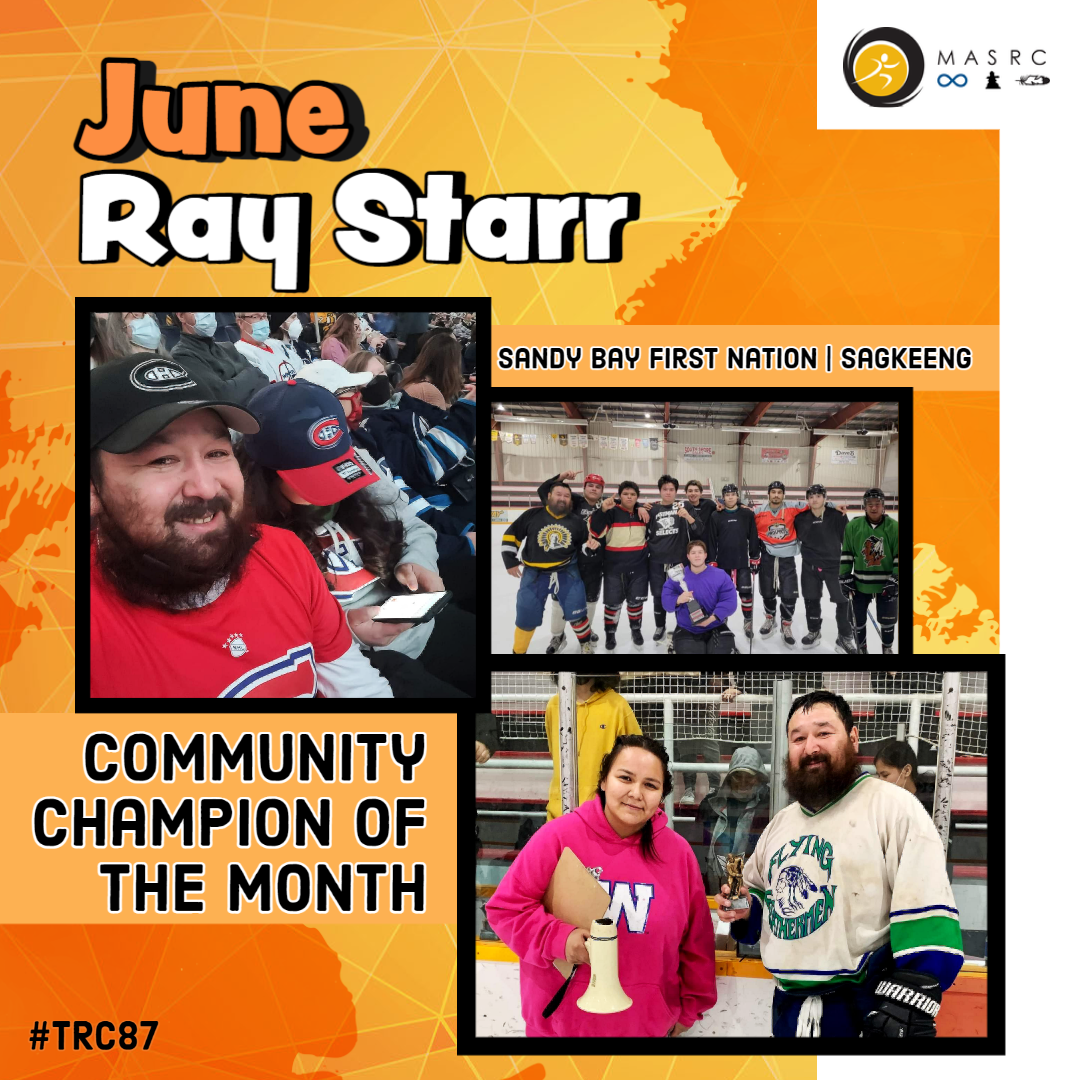 Ray is an Ojibway community recreation volunteer from Sandy Bay First Nation, now living in Sagkeeng.
"Ray is a hardworking, dedicated, respectful and kind father, husband, and adopted community member of Sagkeeng First Nation. Despite his busy work and home life, he found time after work and from his loving family to take it upon himself to organize a Senior Rec Hockey League for adults in our community.
On top of that, he also organized an Adult Rec Hockey Tournament within Sagkeeng. He deserves to be recognized for his continued commitment to his community as he goes out of his way to encourage our local adult men and womens players to come out of retirement to enjoy and play the game of hockey. He also motivates our youth to keep growing their talents and skills, even after they aged out of organized minor hockey programming.
Ray also makes sure to promote the importance of holistic healing, and is an advocate for mental health issues. I cannot thank him enough for his efforts, as they too brought myself out of retirement, and helped me begin to focus on improving my overall health to get back to enjoying playing hockey again."
-Jessica Guimond, community member.
Congratulations Ray! Thank you for your dedication to your community.
To nominate a MASRC Community Champion of the Month, please click here: Community Champion of the Month Nomination Form.
#TRC87
---