Badminton Tryouts are this weekend! May 28-29, 2022
Are you registered? Badminton tryouts are this weekend for Team Manitoba!
Athletes are still able to register until 10AM May 28th, 2022. After that, walk-ins will no longer be accepted.
For more information about the tryouts, including what you need, and the schedule, please click HERE.
Visit www.masrc.com/naig_2023 for more information about Team Manitoba!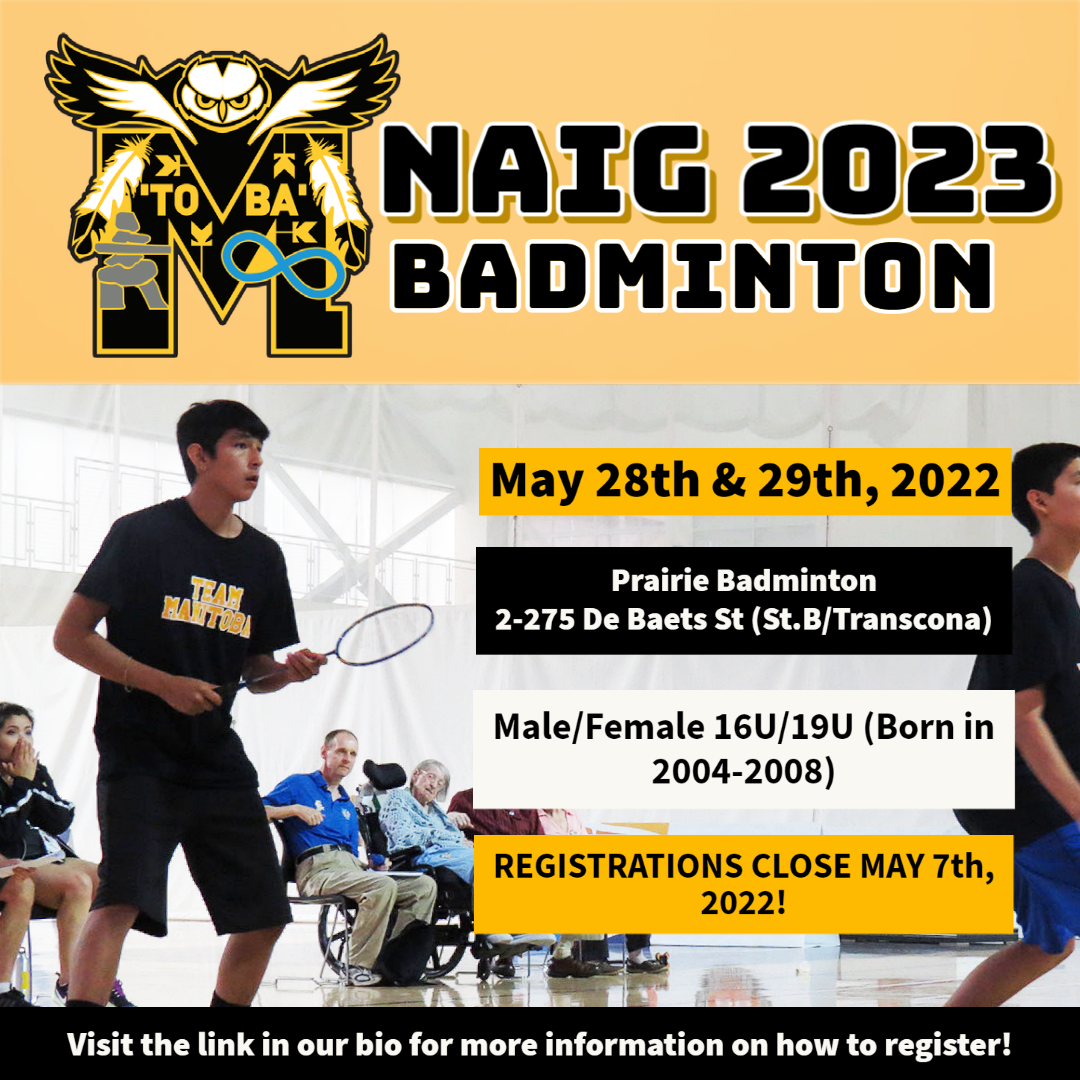 ---