NAIG 2023- TRYOUT DATES SELECTED
NAIG 2023 TRYOUT DATES
Tryout dates for NAIG 2023 have been selected! Please mark theses dates down in your calendar.
Registration information will be available April 1st, 2022.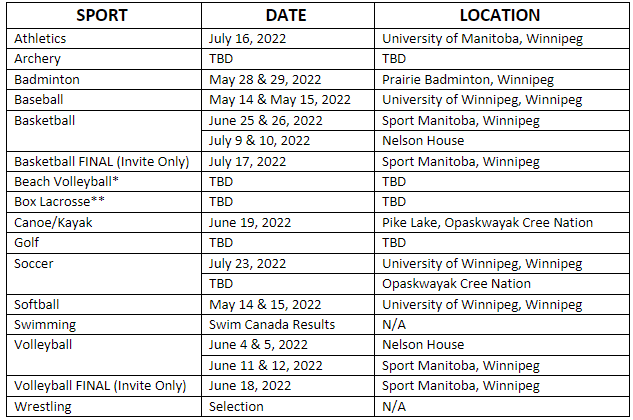 ***Sports marked as TBD will be updated as soon as they are determined.
The eligibility for each age class are as follows:
19U- 2004 and later
16U- 2007 and later
14U- 2009 and later
Some sports may not have all of these age classes available. Please stay tuned for more information.
---