Instructor of Beginner Archer Course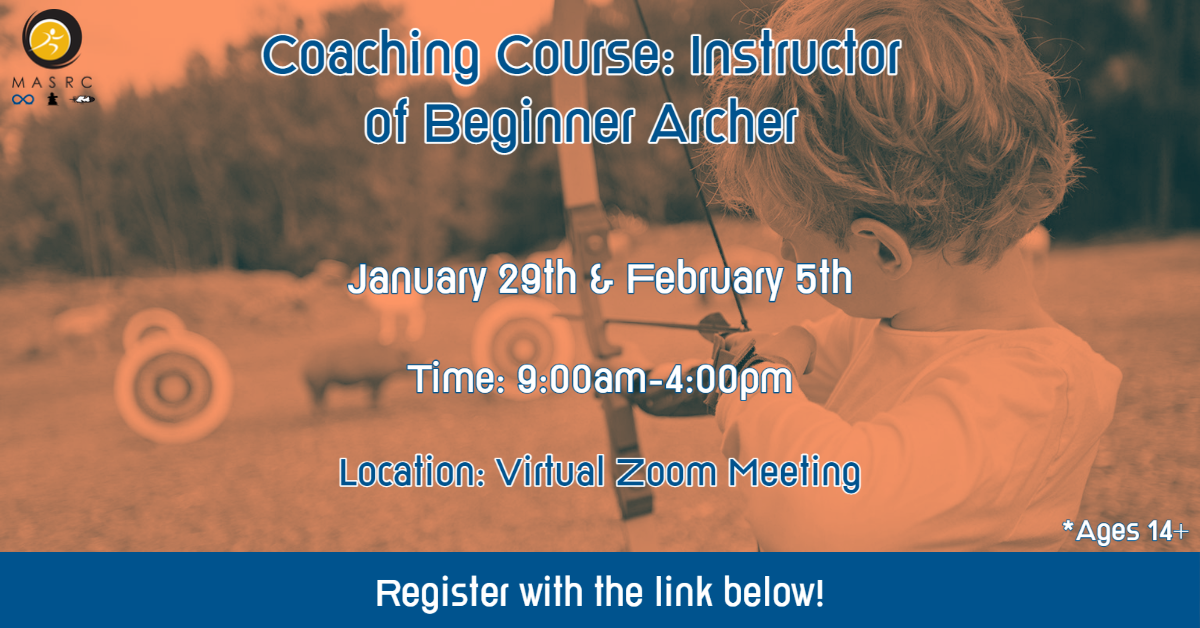 Do you want to learn how to instruct beginner archers? Or expand your coaching knowledge? Register for our Instructor of Beginner Archer Course!
ABAM Coaching Coordinator, Ron Cooney will be hosting a National Coaching Certification Program (NCCP) Instructor of Beginner Archer Course (Level 1) Course online (Zoom) Saturday January 29th and February 5th. The cost of the course is $75 per participant, with a $25 rebate upon completing the certification workbook (MASRC will reimburse Indigenous Manitobans).
Instructor of Beginner Archers: By presenting several mini-lessons and demonstrations, as well as observing interventions during shooting throughout the course of this workshop, coaches/instructors will be prepared to introduce archery to athletes in a variety of settings, including: clubs, camps, schools, and other organized activities.
This course is available for youth (14 + Up) and adults interested in becoming a coach.
To Register for the course, click HERE
Questions? Contact gabby.desrochers@masrc.com
---