Still At It After all These Years! The Story of Paul Lagimodière
By Elyce Periera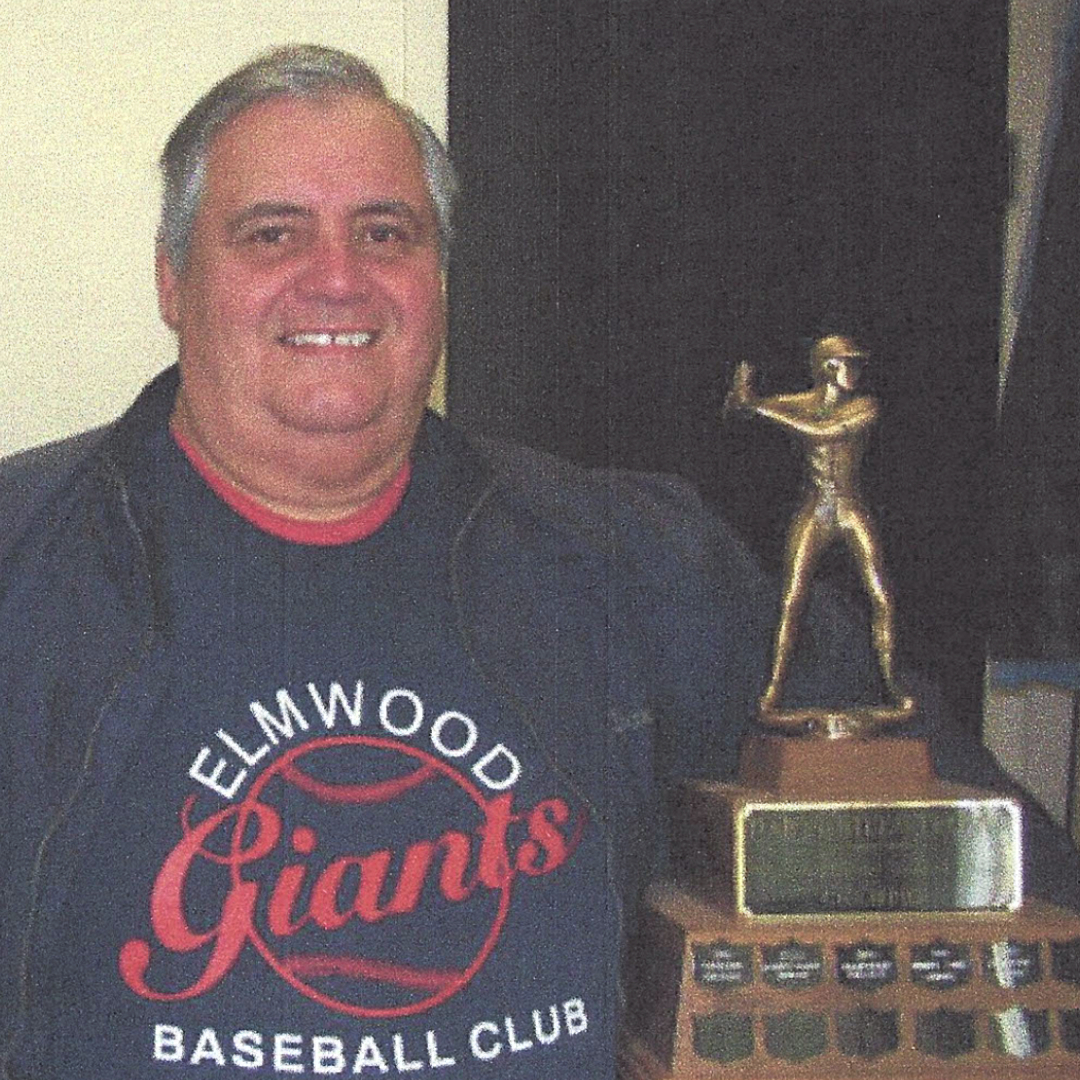 At 78 years old, Paul Lagimodiere has countless stories about his time and experience in baseball, football, and hockey. With his incredible memory and countless stories, Paul is a joy to speak to and learn from. Paul's family has always been involved in sports, both as athletes and coaches in sports like baseball, volleyball, football and hockey. He has such a passion for teaching others about the joys and triumphs that sports can bring into people's lives, just like he experienced growing up.
Paul believes that his wonderful luck stems from his unlikely birth story. When Paul was about to be born, his mother had a stroke which left her overall debilitated for the rest of Paul's childhood. She unfortunately passed away when he was a teenager from another stroke, but this didn't hold Paul or his family back from continuing to play sports. To this day, Paul believes that his birth is some kind of miracle, as he thinks that he wasn't even supposed to survive. You can instantly tell that Paul never has, and never will, take anything in life for granted. While talking to Paul, you can sense the amount of love and pride he has for his family, friends, community members, and sports - especially baseball!
Paul began playing baseball at ten years old, where coaches and other players could see that he had incredible talent and commitment to his team. He then started playing hockey at the age of 12, and football at 14. Something clicked for Paul as soon as he began playing sports, and he has held onto that excitement for 68 years now. Early in his life, Paul had many people around him that wanted the absolute best for him. One of the most influential people in Paul's early life was his Uncle Bernie, who was from the East Coast of Canada. Bernie Pike took Paul under his wing, and taught him some of the basic skills of baseball. As many of Paul's past athletes do with him, Paul looked up to and trusted Bernie. This relationship between Paul and Bernie seemed to kickstart Paul's dedication to helping athletes achieve their goals, both within sports and in other aspects of their lives.
As a teenager and young adult, Paul loved playing and getting involved with any sports team he could. In 1964, at the age of 22, he had the incredible opportunity to try out with the Winnipeg Blue Bombers. Although football was not Paul's primary sport, he took advantage of the opportunity, and still holds those incredible memories close to this day.
Paul started coaching the U21 male baseball team after a coworker asked if he could help coach for the North American Indigenous Games (NAIG) in 1995, where they won a gold medal. After his first trip with the Manitoba Aboriginal Sports & Recreation Council (MASRC) to attend the Games, Paul knew that he wanted to continue coaching Indigenous youth. He went on to coach the same age group at the next NAIG in Victoria, BC, winning silver, and again when NAIG was held in Winnipeg in 2002. Over this time period, Paul and his teams would often travel around Manitoba to different First Nation communities to play in different baseball games and tournaments. Although this wasn't very familiar territory for Paul and his team, they absolutely enjoyed going to different places to play against teams in other areas of the Province.
Sports have always been a big part in Paul's life, where he has learned many life lessons and met so many wonderful people along the way. Paul enjoys coaching youth in all of these sports, and has brought many of the positive aspects of sport into his family and community. He starts early with his seven grandchildren, looking after them during the week, and teaching them how to hit and pitch. One of Paul's sons helped him coach the 1999 NAIG baseball team, and his daughter played volleyball with Manitoba Magic, representing Manitoba in a tournament in Victoria, BC. Family has always been Paul's biggest priority, so it is no surprise that his children and grandchildren are involved in sports as well. From a young age, Paul knew that he would have to work hard for what he wants, and has instilled this into his family and community members. Paul is still coaching and working with the Elmwood Giants Baseball, where he will stay for as long as he can. Paul has made an incredible impact within the world of baseball, but most importantly has helped so many athletes and community members over the past 68 years.
---
For more stories like Paul's, visit our TRC87 page.
---