MIG 2021 Logo Reveal
We received some amazing logo designs for our Manitoba Indigenous Games Logo Contest! After some deliberation, we chose *drum roll* Shanae Clarke's design from Norway House Cree Nation! Congratulations Shanae! Thank you for giving to everyone who submitted their designs. We've got here talent in Manitoba.
Scroll down to see Shanae's logo story...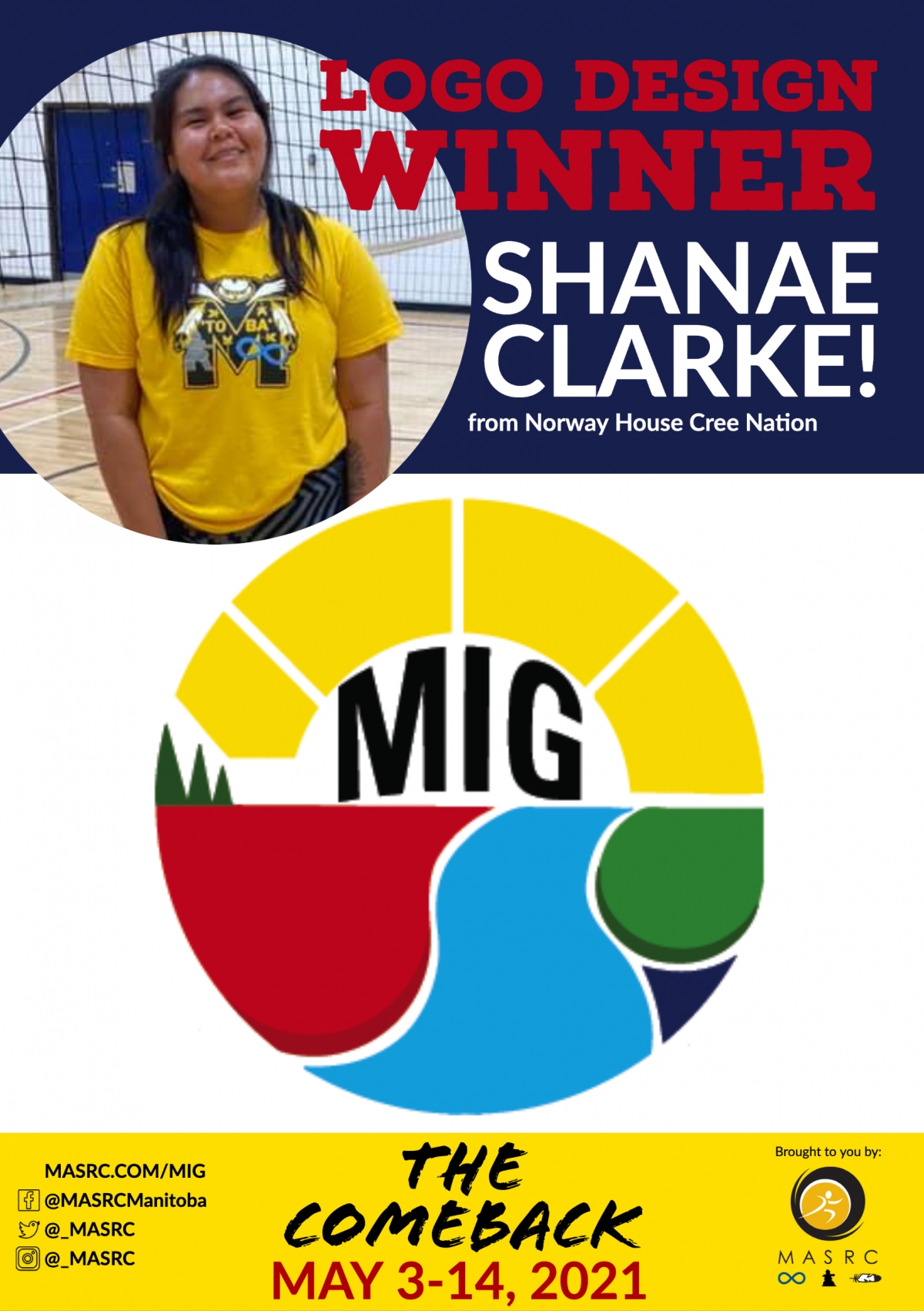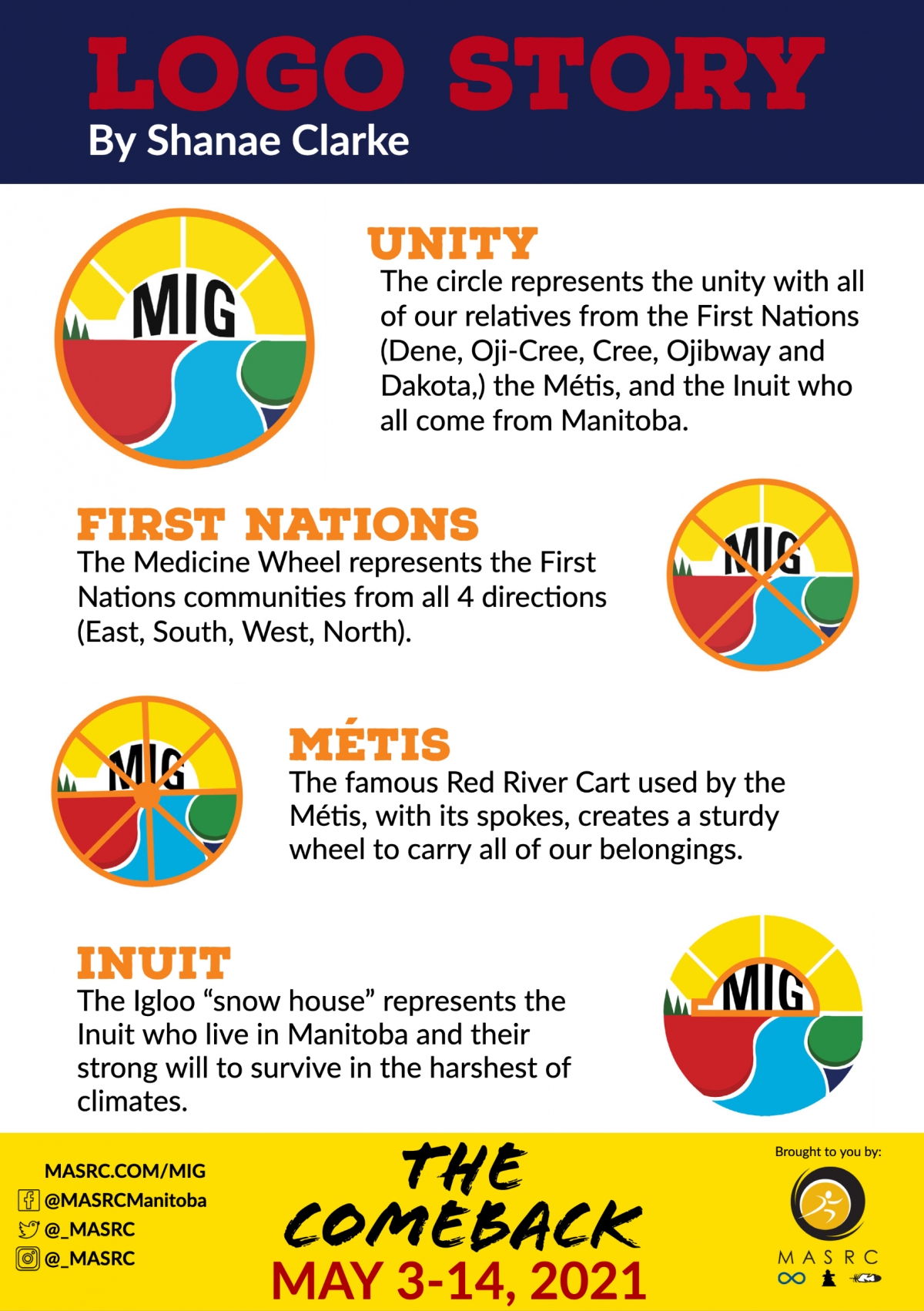 ---
Click here for more details about MIG 2021
---