Athlete of the Month May 2019
The MASRC wants to recognize Indigenous athletes and their outstanding achievements in sport throughout the province. This recognition will be highlighted monthly on all our social media portals. It will go to an individual who has excelled in their respective sport over the past month.
We are pleased to announce Bryden Sinclair as May's Athlete of the Month!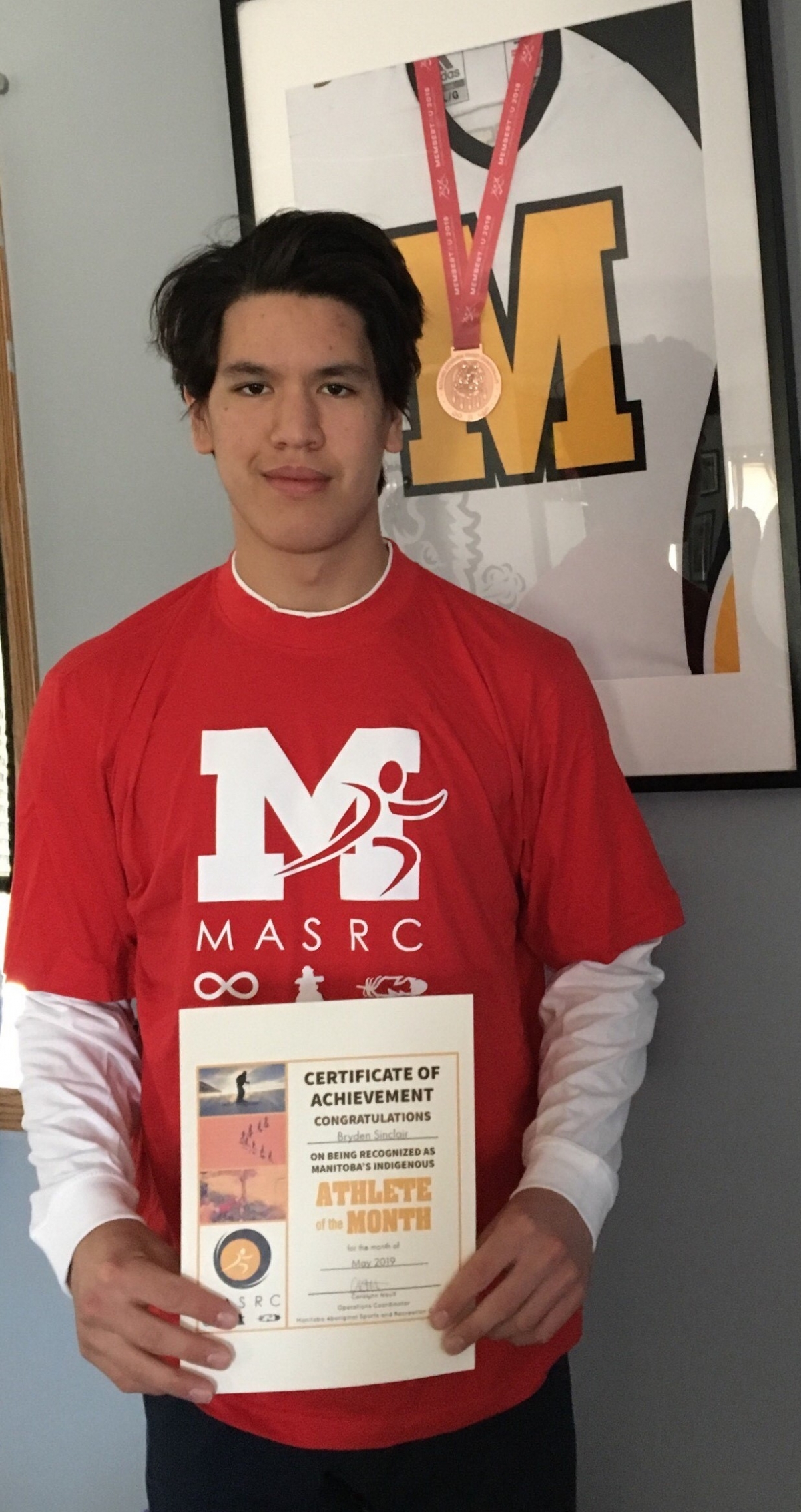 Bryden Sinclair is a 17 year-old Hockey player from Peguis First Nation. This season he played for the OCN Blizzard where he received Rookie of the Year. Bryden has been playing Hockey for 13 years, and says his favourite part is getting to travel and meet new people.
In May, Bryden travelled with Team Manitoba to Whitehorse, Yukon for the National Aboriginal Hockey Championships where his team won the gold medal while he received the award for top defense player for the whole tournament.
Bryden has said that one lesson he's learned through being an athlete is the importance of respecting your body with proper eating and training. Looks like this has really paid off for Bryden as he was signed to the NAHL for the 2019-2020 season!
Congratulations Bryden!
---