Athlete of the Month February 2019
Athlete of the Month
February 2019
The MASRC wants to recognize Indigenous athletes and their outstanding achievements in sport throughout the province. This recognition will be highlighted monthly on all our social media portals. It will go to an individual who has excelled in their respective sport over the past month.
We are pleased to announce Jemiha Hart and William Hart as February's Athlete(s) of the Month!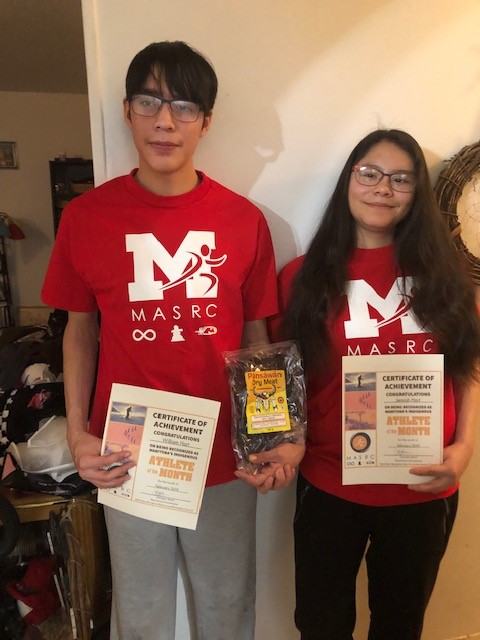 Jemiha and William are 16 year old twins, who compete in both Figure Skating and Aline Skiing. They are members of Nisichawayasihk Cree Nation (Nelson House). February has been an exciting month for both of them, they competed at Special Olympics Manitoba Winter Games in Alpine Skiing. Jemiha taking home 3 silver medals and William taking home 2 gold and one bronze medal. Jemiha and William have both been skiing for 2 years, during which they've learned some big lessons.
Jemiha says her favourite part about Skiing is the feeling of excitement she gets when she is going down the hill. One lesson she has learned from skiing is you have to "dream big to win big, practicing hard will help you achieve your goals/dreams."
William's favourite part of skiing is the rush of the wind as he is racing down the hill. One lesson he has learned from skiing is to "never give up and keep doing what you love."
Congratulations to Jemiha and William!
---