Calls for Bids 2021 National Aboriginal Hockey Championship
January 21, 2019

The Aboriginal Sport Circle (ASC) is excited to announce the call for bids for the 20th Annual National Aboriginal Hockey Championships (NAHC). The Aboriginal Sport Circle established the National Aboriginal Hockey Championships in 2002 to serve as the premiere competition for young Aboriginal hockey players in Canada. It provides a forum for elite Bantam/Midget aged Aboriginal male and female youth and attracts participation from First Nation, Inuit and Metis across thirteen provinces and territories. This annual event helps foster cultural unity and pride to celebrate the athletic abilities of Aboriginal athletes from across the country.
The ASC is excited to co-host its' 20th Annual National Aboriginal Hockey Championships (NAHC) in May 2021. The bid process and guidelines for the 2021 NAHC as outlined below, and written in full on the ASC website, will be used by Aboriginal communities and Provincial/Territorial Aboriginal Sport Bodies (PTASB's) interested in hosting this prestigious event.
Eligibility and Target Dates
The ASC is actively seeking bids to host the 2021 NAHC. To be eligible, the bid must be approved by its PTASB. Only one bid will be accepted per Province or Territory.
As a sanctioned Hockey Canada event, the NAHC are staged annually during the first two weeks in May. The ASC will only entertain bids from communities that guarantee that no other major event will be staged locally during the dates of the NAHC.
For all further requirements, please see the full Bid document on the ASC website.
2021 Bid Timelines (All deadlines expire at 4:00 PM Eastern Time)
Bid Process Declared Open - January 21, 2019
Submission of 'electronic' letters of intent and $1500 bid fee - February 28, 2019
Submission of electronic bid - April 1, 2019
Bid evaluation and selection - April 2- April 15, 2019
ALL Bid documents must be submitted to the ASC:
c/o Jeff Spencer, NAHC Working Group Chair, jspencer@eskan.ca
"Aboriginal Sport Circle" c/o House of Sport,
RA Centre 2451 Riverside Drive, Ottawa, ON, K1H 7X7
www.aboriginalsportcircle.ca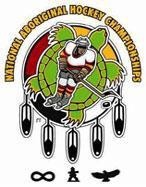 ---