Hockey Equipment Donations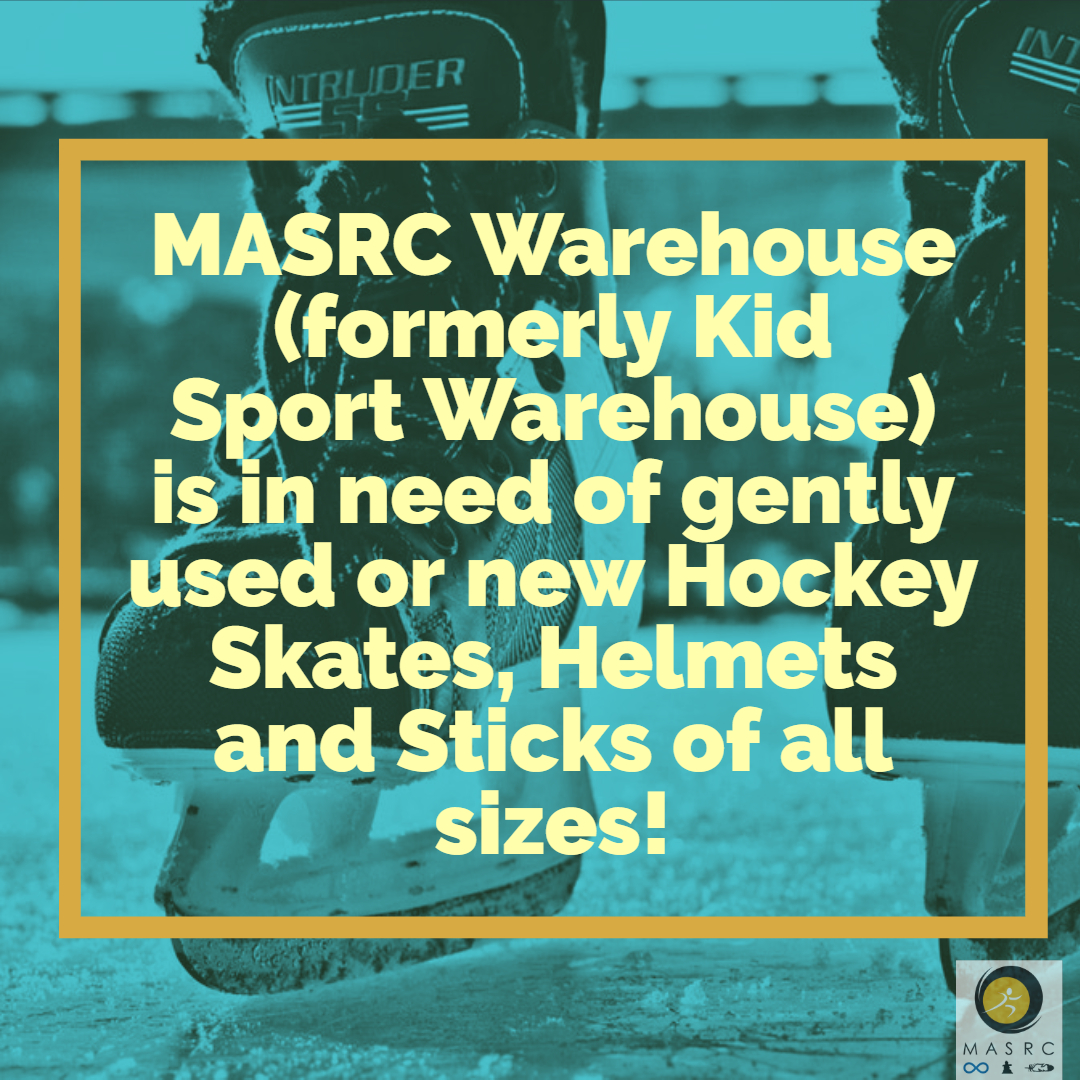 Drop off locations:
Gateway Arena - 1717 Gateway Rd, Winnipeg
Canlan Ice Sports - 1871 Ellice Ave, Winnipeg
River Heights Community Centre - 1370 Grosvenor Ave, Winnipeg
Allard Arena - 80 Allard Ave, Winnipeg
MASRC Office (Sport for Life Centre) - Office 105 -145 Pacific Ave, Winnipeg
Your donations make it possible for youth who do not have access to equipment to engage in Sport. This provides them with an opportunity to get active, develop many skills such as leadership and communication, and fosters a habit of making positive, healthy lifestyle choices.
Thank you!
---