ANNOUNCEMENT! 2018 NAHC Team Manitoba Male & Female Rosters!
Here are this year's 2018 NAHC Teams!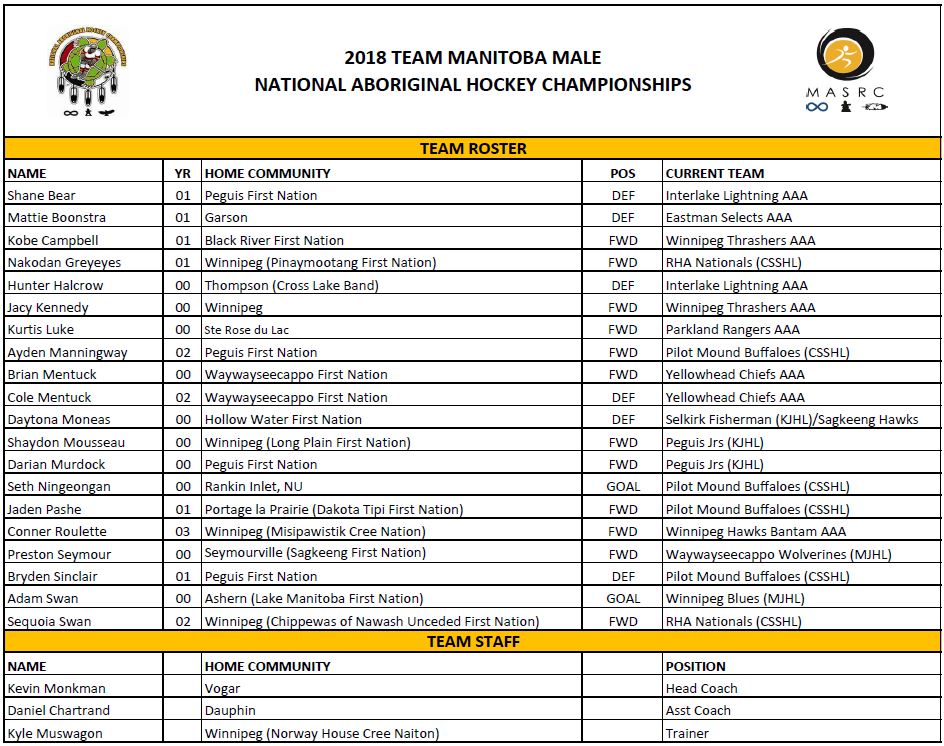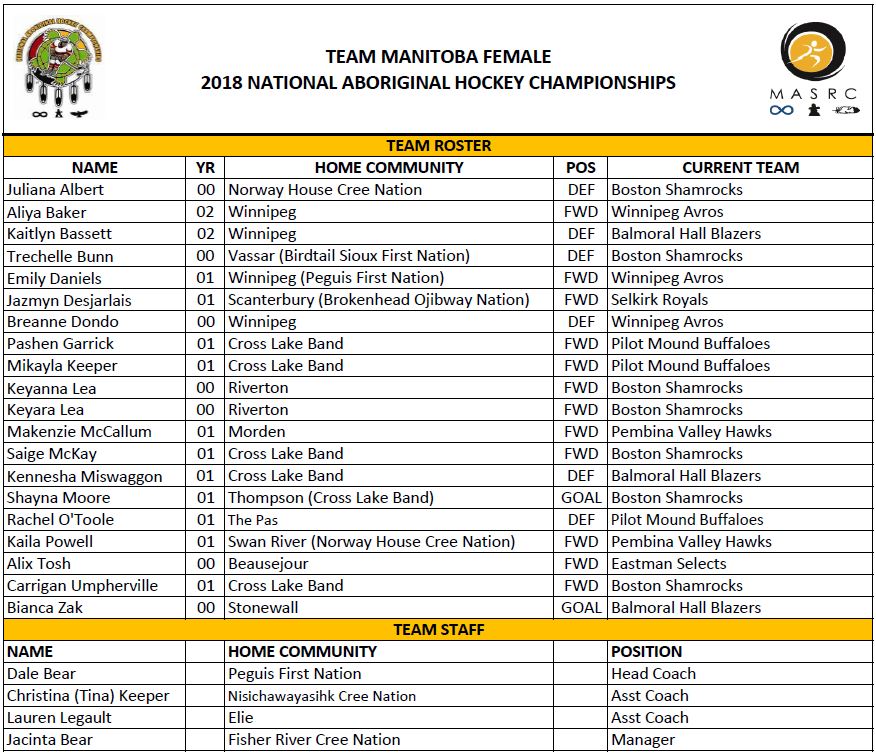 For more information on the tournament, please go to www.nahcmembertou.com
Click here to see how last year's champions!
Join us in supporting these two teams as they prepare to defend their titles in May!
---