Thompson Hosts 2018 Power Smart Manitoba Winter Games
Media Release
January 19, 2017
Sport Manitoba Announces Thompson as Host of the 2018 Power Smart Manitoba Winter Games
Winnipeg, MB - The City of Thompson will host the 2018 Power Smart Manitoba Winter Games. The Games will be held in early March, 2018 involving up to 1,800 participants and 1,000 volunteers.
Quotes
"We look forward to sharing the breathtaking beauty of northern Manitoba with athletes and visitors alike," said Manitoba Sport, Culture and Heritage Minister Rochelle Squires. "We also want to thank the community of Thompson for taking on this challenge and we look forward to seeing everything they have in store for the games."
The Honourable Minister Rochelle Squires, Minister of Sport, Culture and Heritage
"The Power Smart Manitoba Games are extremely important to our province, contributing significantly to the development of our athletes, coaches, officials, volunteers and communities throughout Manitoba. Amongst the participants in Thompson in 2018 will be future Canada Games athletes and hopefully future Olympians. We are excited to have the city of Thompson on board and look forward to working with their team of volunteers over the coming months to develop amateur sport in our province."
Laurel Read, Interm CEO, Sport Manitoba
"Manitoba Hydro congratulates the City of Thompson in their interest and acceptance by Sport Manitoba to host the 2018 Power Smart Manitoba Winter Games." The game are an excellent experience for our province's young athletes, their coaches, their families and the entire community. We are pleased the City of Thompson is committed to hosting what will be a tremendous event."
Kalvin Shepard, Manitoba Hydro President & CEO
"The City of Thompson is honoured and excited by the opportunity to host the Power Smart Winter Games, and to showcase our community and our region to athletes and spectators from across Manitoba. With ideal facilities liek the Vale Regional Community Center and our passionate volunteers, the enthusiasm of our residents will be on full display in 2018."
His Worship Dennis Genfske, Mayor of Thompson
For more information on the 2018 Power Smart Manitoba Winter Games click this picture for details: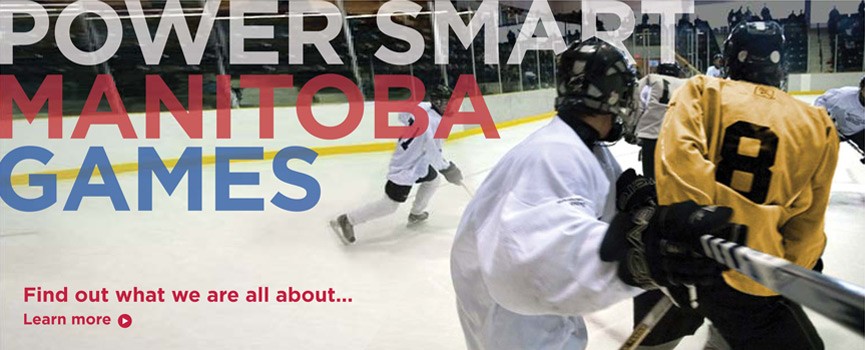 ---