Events
Learn to Play Basketball Skills Clinics
April 1, 2023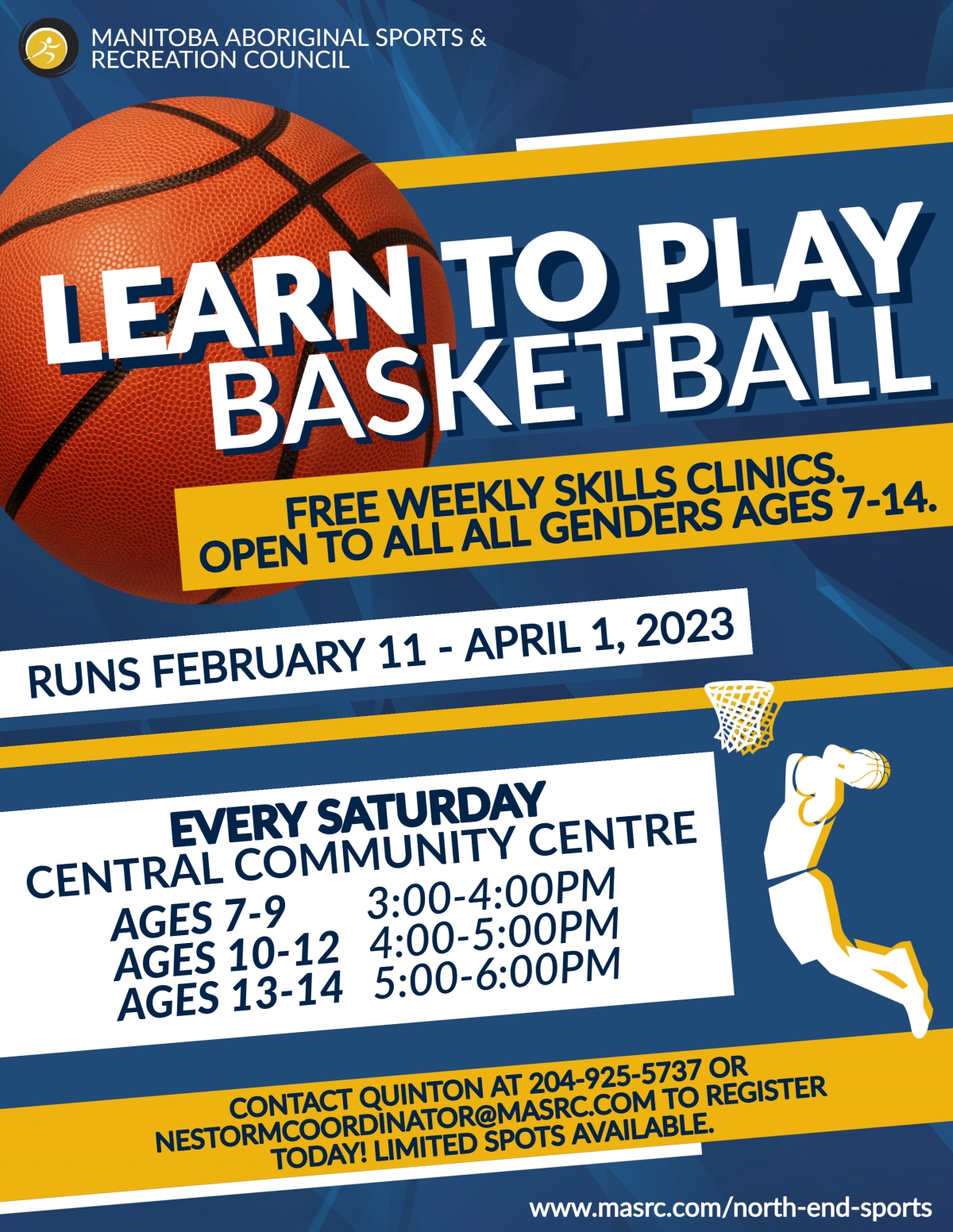 We're hosting a Learn to Play Basketball Series every Saturday until April 2023.
Youth will learn the fundamentals of basketball and movement skills in a fun-focused environment. The program is FREE and open to Indigenous youth 7-14, and will take place every Saturday at Central Community Centre (200 Isabel St).
To register:
1. Complete the following registration form:
Learn to Play Basketball Registration Form
2. Fax, email, or scan to:
Quinton Denechezhe
North End Multi-Sports Program Coordinator
Fax: 204-925-5716
Email: nestormcoordinator@masrc.com
Unable to complete the form online?
Quinton can also be contacted at 204-925-5737.