Events
Learn to Play Basketball Skills Clinics
March 4, 2022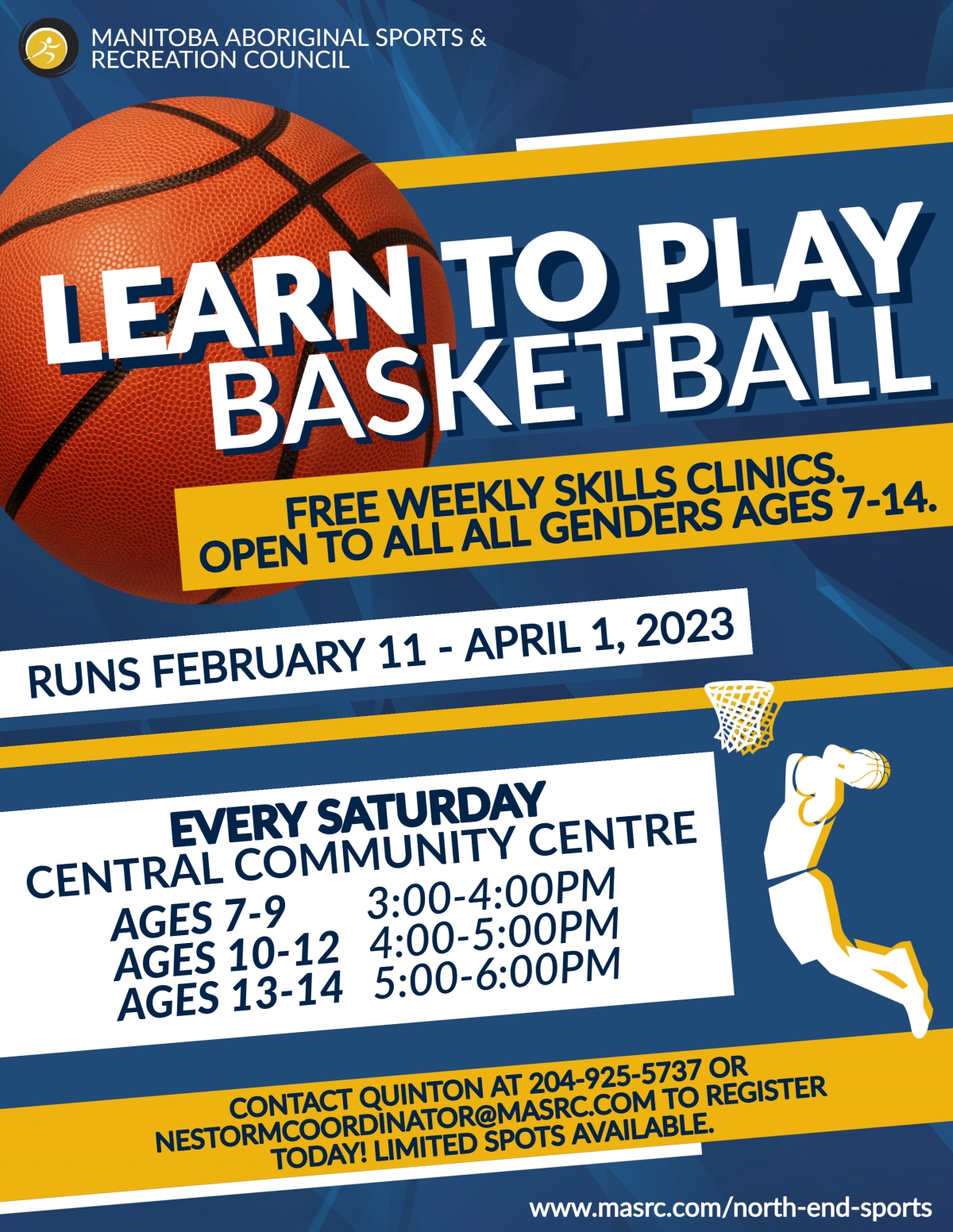 We're hosting a Learn to Play Basketball Series every Saturday until April 2023.
Youth will learn the fundamentals of basketball and movement skills in a fun-focused environment. The program is FREE and open to Indigenous youth 7-14, and will take place every Saturday at Central Community Centre (200 Isabel St).
Space is limited- so make sure to register now by contacting 204-925-5737 or nestormcoordinator@masrc.com!