Events
Indigenous Family Bowling Night
November 22, 2022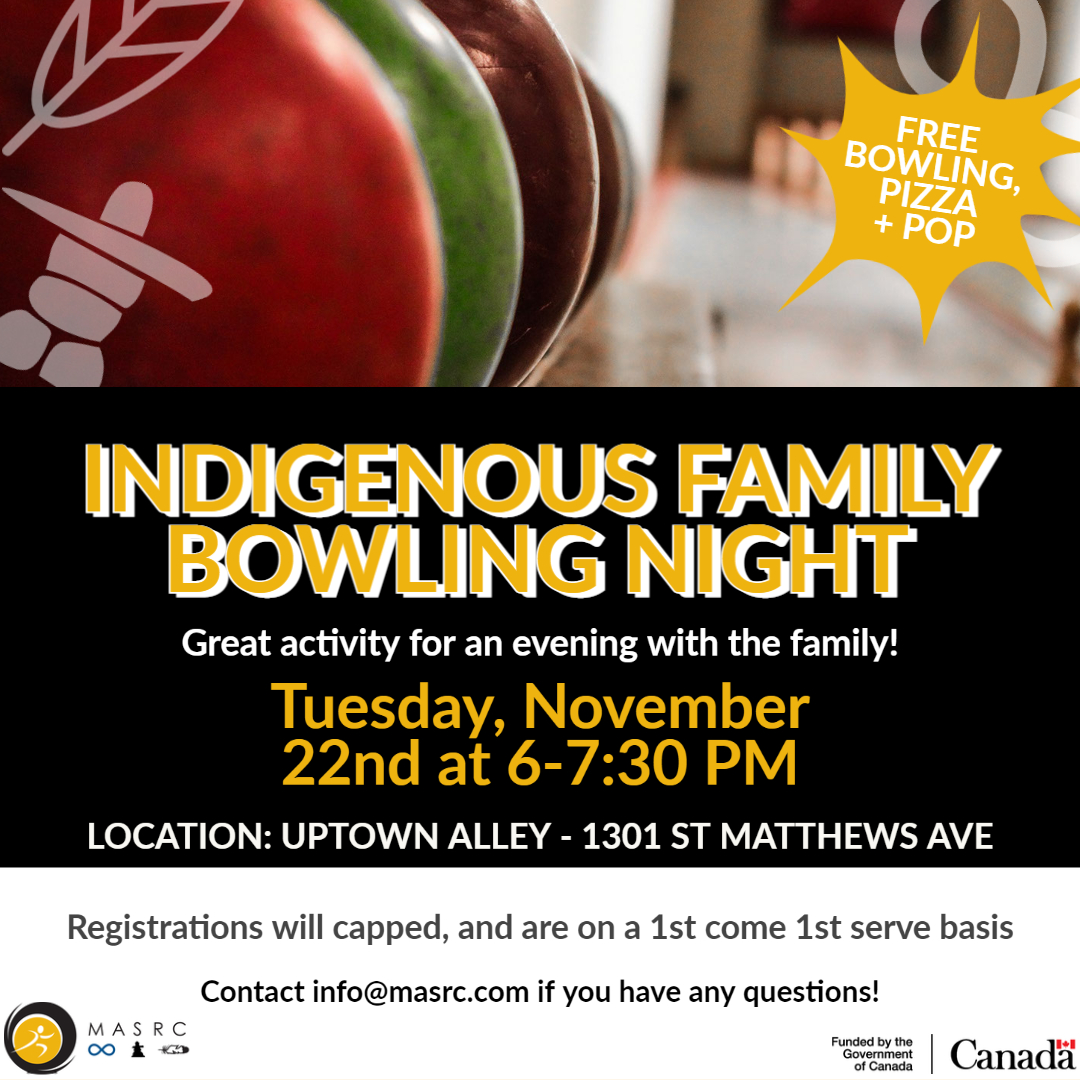 You've all been waiting... Tomorrow is our last Indigenous Family Bowling Night of the year!
We are accepting registrations until 12:00PM Tuesday, November 22nd. Families are invited to bring up to 5 people for a night of fun at the bowling alley!
Interested in registering? Please fill out the form below!
https://forms.office.com/r/V5VEaHD7Fc
Accepted registrations will be contacted after 12:00PM tomorrow. Unsuccessful applicants will not be contacted.