Events
Aboriginal Coaching Module
September 17, 2022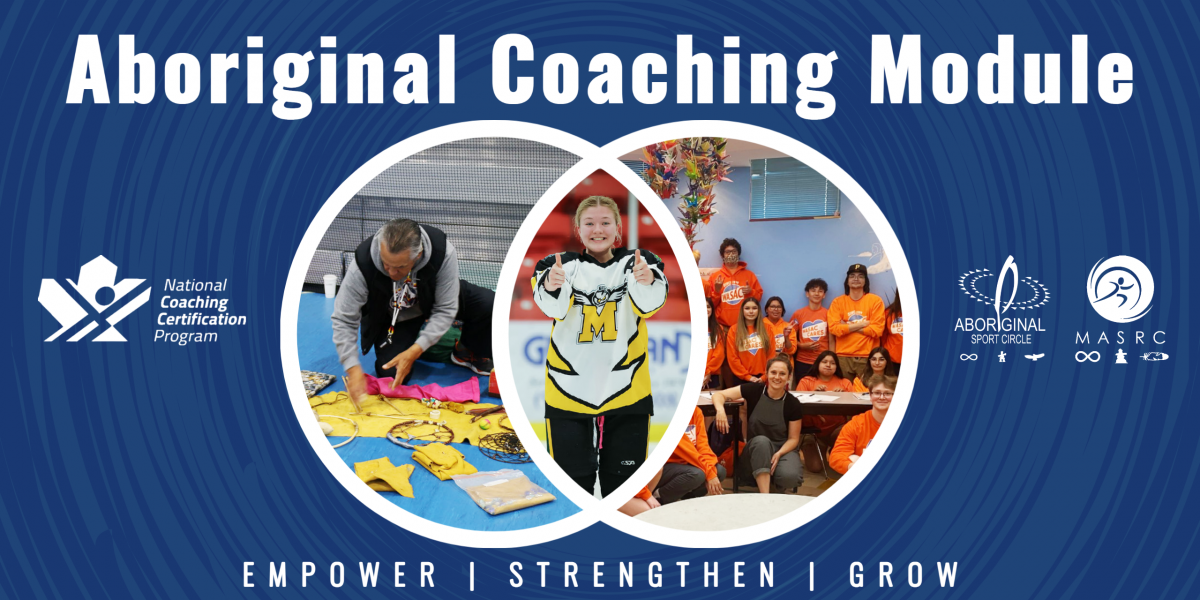 September 17th, 2022 9:00AM-4:00PM
Sport for Life Building, 145 Pacific Ave, Winnipeg, MB
If you would like to register, please phone (204) 925-5689, or email hannah.chambers@masrc.com.
About the ACM
The Aboriginal Coaching Module (ACM) is an NCCP-accredited course designed in partnership between the Aboriginal Sports Circle (ASC) and the National Coaching Certification Program (NCCP).
Provincial-Territorial Aboriginal Sports Bodies (PTASBs) administer the program on behalf of the ASC.
It is a seven-hour course that covers three modules:
Holistic approach to coaching;
Dealing with racism in sport;
Individual and community health and wellness.
This course is great for professional and leader development!