Events
Inuit Games and Feast with Tunngasugit!
April 30, 2022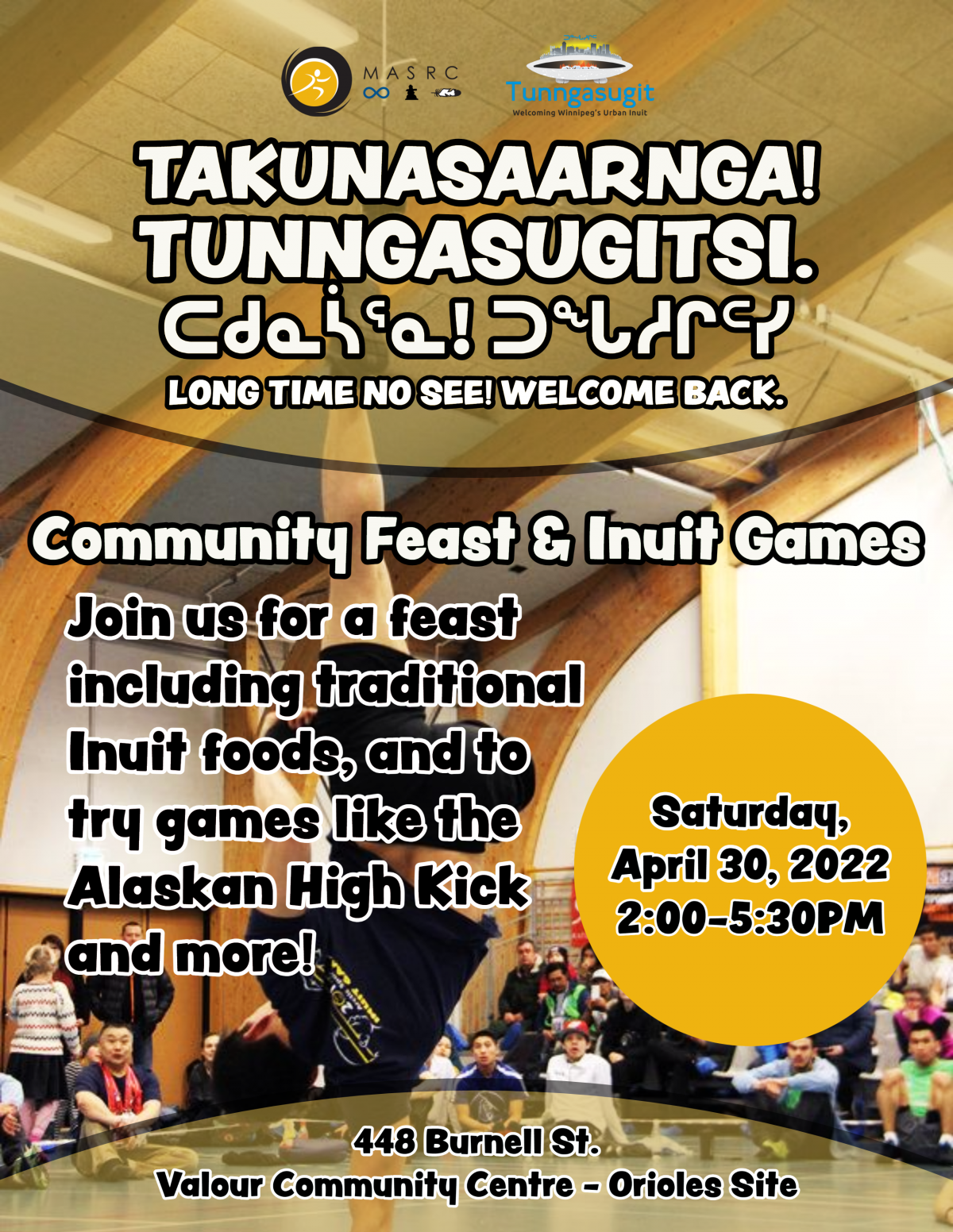 We have partnered with Tunngasugit to host a community event. This event is open to the public, and will be first come, first serve. If you have any questions, please contact services@tunngasugit.ca.
The feast will be at the Valour Community Centre (448 Burnell) on April 30th from 2PM until 530PM
We will play Inuit Games, feast on QUAQ! (frozen caribou), some Arctic char and the usual coffee and tea!
There will be a space set up for kids to colour and we will have a door prize as well as some other prizes!