Coaching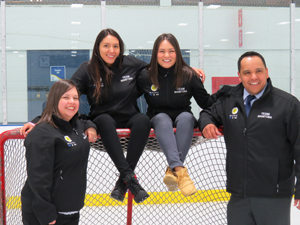 The MASRC's goal is to support community development in Manitoba. The MASRC assists in increasing the number of Aboriginal Coaches in Manitoba through the National Coaches Certification Program (NCCP) with Coaching Manitoba. We also believe in coach further coach training in addition to the NCCP courses. Please contact us for more information.
Upcoming Coaching events:
Feb. 17, 2019 Aboriginal Coaching Module
March 1-3, 2019 Coach Development Weekend
Check out our new Coach of the Month Contest on Instagram
Here's how it works:
Follow @_MASRC on Instagram
Find the current Coach of the Month post in our feed
Like or comment on the post
Then either make a post or send us a DM with 1) a photo of your coach in action 2) their name 3) why you appreciate them
This enters you and your coach into a draw for both of you to win a gift card.
Deadline to enter is the last Wednesday of every month, draws will be done on the last Thursday of the month.